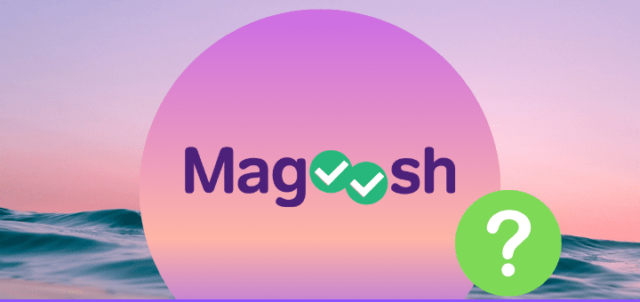 Magoosh is becoming one of the most reliable platforms for GRE preparation, and there is a reason for this. Magoosh offers you everything from practice questions to video lessons and grade-A study materials. All the contents available on Magoosh are user-friendly and more importantly, well-reviewed. Magoosh is affordable than most of its competitors and is rapidly turning out to be the first-choice platform for GRE aspirants. Okay, Is Magoosh Effective for GRE Preparation?
All the study materials, practice questions, and video lessons are entirely online and are easily accessible from any computer, tablet, or smartphone. The user-friendly dashboard is another factor that makes it stand-out from its competitors.
If you are willing to know every aspect of Magoosh, here is a detailed review for you, highlighting the pros and a few possible cons about the Magoosh. Hopefully, you will be able to decide whether you should invest in Magoosh or not after going through this review.
Offer: Prep smart, and go far! Get 20% off all test prep courses (except ACT) with code MAGOOSH20SALE at Magoosh.com!
PROS:
Flexibility
As we have already discussed, all the contents of Magoosh are 100% online. You don't have to attend any class meeting, no headache of carrying textbooks or DVDs, there is no specific timeline. All you need to have is a computer, tablet, or a smartphone, and of course proper focus on your GRE preparation.
Did you know that your SOP carries upto 70% weight-age in the admission process? If you want to ensure that you have the highest possible chance of success with your application checkout our
SOP Writing Services
to work with the best experts! Honest prices and delivery guaranteed.
Magoosh dashboard is also user-friendly. It suggests you the video lessons according to your overall progress. You also get results compared with other students so that you can have an idea about your progress and the specific areas to focus on. All in all, Magoosh offers you the flexibility of the highest level.
Affordability
Unlike most of its competitors, Magoosh is very affordable. You can get the Magoosh premium subscription of 6 months for only $179. The premium subscription covers every section of GRE in detail. Finding such an affordable deal won't be easy for you. So, you should take advantage while the offer lasts. What more? If you somehow don't like Magoosh, it offers you a 7-day money-back guarantee! 
Flexible Study Plans
You can opt from a wide range of study series varying from 1 month to 6 months! It all depends on your priorities and the time you have before the GRE test. 
Most of the study plans are available free of cost for everyone on the GRE bog as well as on the official Magoosh website. However, if you want detailed instructions, practice material, test series, GRE flashcards, GRE articles, and journals, you have to purchase the Premium Magoosh GRE package at very affordable rates.
Authentic Materials
Magoosh offers you the study materials collected from authoritative sources. Whether it is about data, answer keys, study materials, records, charts, everything is authentic. The practice questions in the Magoosh are almost at par with the actual GRE questions.
More importantly, the questions are ranked according to their difficulty levels so that you can have maximum focus on more difficult questions to achieve your target.
More Personalized Study than the Classroom
Magoosh is more personalized than you can imagine about an online study platform. You can study according to your strength and learning speed. You can re-watch and rewind the videos if you are unable to get the concepts at first attempt.
The dashboard is also extremely personalized. You will notice some regular changes in dashboard according to your progress. The dashboard even suggests you with specific videos based on your strengths and weaknesses. You will also get the summary of your results and estimated scores after each test you take.
Practice sessions are also customizable depending on your practice speed. You can choose the level of difficulty, types, and number of problems, specific sections to target, and much more.
You can even choose either "practice mode" where you get the explanations or the "quiz mode" where there is no explanation.
The dashboard also allows you to have personalized notes sections in which you can add anything you want to remember or flag it for the review.
In short, Magoosh is way better in terms of personalization if you compare it with classroom study.
Offers a lot more than Text Explanations
Another imposing thing about Magoosh is, it goes way beyond the text explanations to make sure you understand even the most-challenging questions without much fuss.
Video Explanation
Magoosh GRE test preparation gives you the luxury of understanding and learning through text explanations as well as video explanations. The video explanation takes a little extra time and explains everything in detail and even demonstrates the questions at the same time. Sometimes, text explanations are harder to understand, specifically in the Mathematics section. Magoosh makes it very easy for you by solving and explaining at the same time through the videos.
Related Lessons
If you are unable to learn and understand a problem, you can get the references from "related lessons" section of Magoosh.
Alternative Solutions
Sometimes there are two different types of solutions: mathematical solutions and logical solutions. Usually, logical solutions are more complex and time-consuming than mathematical ones. Unlike most of the GRE prep programs where you get only the mathematical solutions, Magoosh helps you with logical solutions as well.
Reference to Other Explanations
Magoosh GRE test prep also helps its subscribers with a few external links where you can get detailed explanations of the problems.
Affordable Tutoring Packages?
In the FAQs section, experts from Magoosh answers the commonly asked questions to address some common mistakes and confusions from the aspirants.
Magoosh understands very well about the requirements and priorities of every subscriber and offers different packages at very affordable rates. Here are Magoosh GRE tutoring options for you:
Starter: You can choose 2-3 areas of the tutor to focus at $100 for a one-hour session.
Verbal: You get verbal-focused lessons and 4 hours of tutoring at $350 ($87.50 per hour).
Mathematics: Lessons based on Mathematics/Quantitative with 4 hours of tutoring at $350 ($87.5 per hour).
Premium: The premium package covers both Verbal and Quantitative sections with detailed review and essay grading. You can get the Premium Package at $600 for 8 hours of tutoring ($75 per hour).
Also, note
Although Magoosh is an excellent option for GRE preps from almost every aspect, here are a couple of Cons so that you can decide wisely.
The Magoosh GRE TEST PREP is based on self-guidance. If you want to have detailed guidance and a more directed approach, this is perhaps not for you. One more thing, you need to be self-motivated for your preparation as there is no one to hold you accountable.
Unlike most of the GRE prep plans, Magoosh recommends no more than three practice tests to ensure you are saving rest of the questions for practice. Most of its competitors are offering 6 to 8 practice tests, so that's a big drawback as GRE preparations need at least five practice tests.
Magoosh is getting a lot of positive reviews from the students. Many of them have improved their GRE score with this affordable as well as a flexible plan. The money-back-guarantee from the Magoosh is something you can't ignore. If you don't have an improved score by 5 points, you will get all the refund. That's a great deal.
All in all, Is Magoosh Effective for GRE Preparation?
If you are serious about scoring 320+ in GRE, you should give Magoosh a try. You can at least have a look at the 7-day risk-free trial offer. Good Luck!
Also, check out our GRE section for latest news and updates on offers and free study resources.