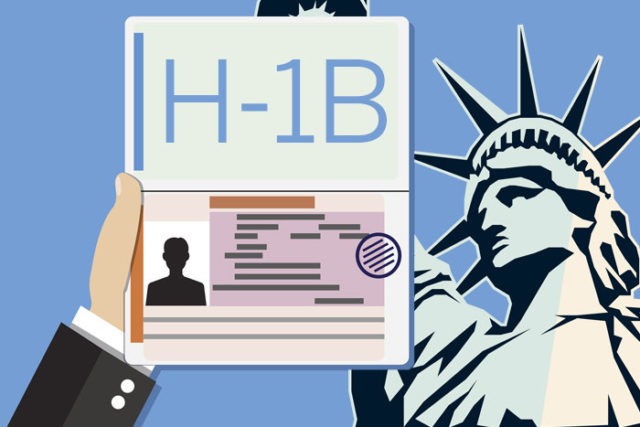 Ever since Trump made clear his intentions with regard to visa policy for immigrants, the number of international students, especially those that follow Islam, have been understandably dropping. These unfriendly policies have definitely impacted Indian students as well. Irrespective of what religion they follow, the number of Indian students wanting to study in the US has been adversely affected. However, it isn't all doom and gloom for students still interested in receiving a high quality education from the US. While the premium processing of H1B visas was suspended in April, this year, the processing was resumed last month. It is also worth noting that there is no cap on the number of H1B visas issued to people in research and academic institutes. For those of you wondering about your chances of securing a H1B visa after graduating from a US university, you should know that as many as 20,000 H1B visas are allotted to graduates from the STEM fields.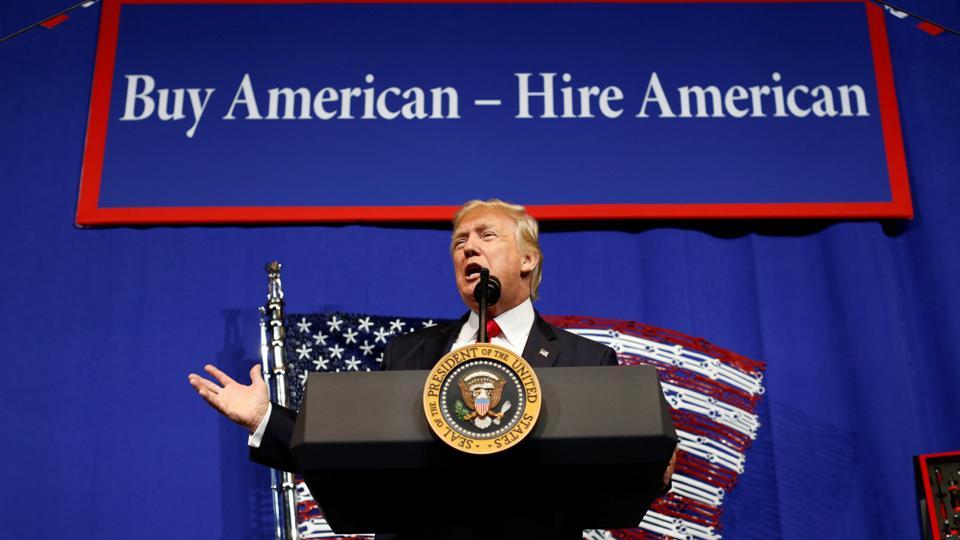 Despite the decline in the number of students who wish to pursue their higher education in the US, Indians received far more visas than people of any other nationality in the fiscal year of 2016. While the Chinese received 21,600 visas, Indians received 127,000. These numbers are encouraging, however, Trump has made is clear that he wants to keep the promises he made while campaigning.
Earlier update on February 9, 2017
President Donald Trump's restrictionist immigration policies could close the door on the best and brightest international students who want to study in the United States.
International students may soon have to annually apply for permission to study in the country thanks to a preliminary proposal by the U.S. Department of Homeland Security (DHS), the Washington Post reported.
The proposal — which would require regulatory changes and approval from the U.S. Department of State — would take at least 18 months to implement, according to Post reporters Maria Sachetti and Devlin Barrett.
The proposed changes are necessary, officials say, because given national security concerns the government needs to more closely monitor foreign students. DHS spokesperson David Lapan told the publication the agency wants to ensure that programs for international students "operate in a manner that promotes the national interest, enhances national security and public safety and ensures the integrity of our immigration system."
DHS officials are worried current student visa guidelines are too "open-ended," the Washintgon Post reported, allowing people to transfer between various institutions without having to readjust their immigration status. If enacted, the proposal could create end dates so students would have to reapply for visas if they move between programs or between degree levels. About 2.8 percent of the 1.4 million student and exchange visa holders overstayed their visas last year, according to a DHS report.
Most international students come to the United States from places like China, India, South Korea, and Saudi Arabia. Students who come here to complete their studies are most likely to pursue degrees related to science and technology.
The new policies by the US president bring good and bad news for Indian students. The bad news revolves around the plans to curtail the OPT (optional practical training) extension period. At present, OPT allows graduate students in the fields of science, technology, engineering and mathematics (STEM) to stay in the US for as long as three years after their graduation.
Around 165,918 Indian students will have their plans affected if the OPT training period is curtailed. Around three-fourth of these students pursue STEM programs. However, students who stand to face the most difficulties as a result of these visa policies are those who plan to attend lower tier universities, those applying for non-STEM programs, those who ultimately hope to immigrate to the US, and those relying on an education loan and hope to pay back the loan by getting a job in the US post graduation. The good news is that things could possibly change. A federal court rejected Trump's visa and travel ban on February 5, 2017. Several companies such as Facebook, Google and Microsoft have petitioned against Trump's proposal, while several universities such as Yale, Northwestern and the University of Virginia have made public appeals against the proposal and declared their support for international students. If these policies are realized, Indian students will not suffer as much as students from several other countries. Several of Trump's policies are targeted at China as the US has a large trade deficit against China. Indians, in general, will indirectly benefit from this as several opportunities would shift from the Chinese to Indians. His strict visa policy may result in more IT jobs being off-shored to India as a result of increased costs and talent crunch that would ensue in the US. MNCs like Google, Amazon and Microsoft are already in India, and other large companies may decide to follow.
Indian students have always opted to follow the legal route to enter the US. As a result, Trump's ban on illegal immigrants would not affect them. The deportation of the illegal immigrants would open up several low-end jobs, which would in turn provide Indian students with more part-time job opportunities.
While Trump has tightened the process of acquiring a H1B visa for employees working at low-end IT companies, who hope to gain on-site exposure, he has expressed his interest in attracting brilliant minds to the country. In support of this, he hopes to fast track the process of acquiring permanent residency for highly qualified foreign workers. As Trump is looking to implement tax concessions for small businesses in order to promote employment in the US, India students pursuing their MS in the US will have a greater chance of finding a part-time job. So for students who want to know whether they should go ahead with their original plan to study in the US, we say, "Go for it!" While eventual immigration to the US may have been on your agenda, and this may not seem as likely as before, there are other reasons why studying in the US is a great idea. World-class learning, state-of-the-art facilities, avant-garde research and global exposure are just a few really good reasons you should consider the US as an option to study further.
The education you receive in the US will help you build your long-term career. Another option for students who are still interested in the immigrating to the US, but are weary about committing to go there, is Canada. Not only is Canada a great place to call home, but students can closely monitor the situation in the US. When the situation in the US normalizes, finding a job and moving to the US will be a much simpler process from Canada.