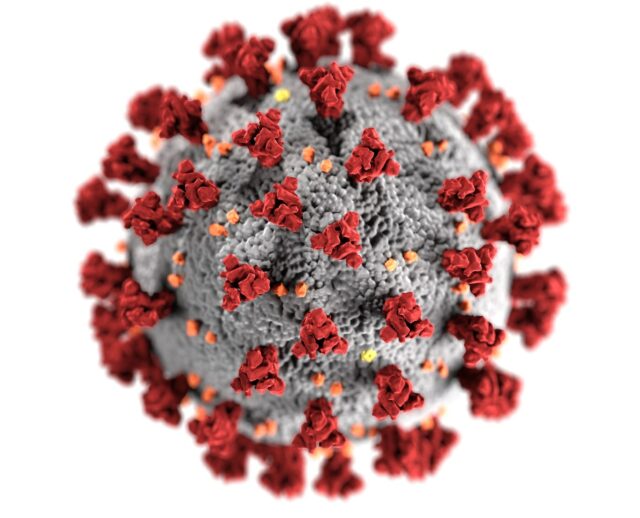 Does it still make sense to come to Germany this season? For instance, a student has been admitted to an MBA program, which is just three semesters long. Does it make sense for him to go to Germany right now when he has to do one entire semester online? Now, this is a very reasonable question because if you are spending so much money on a particular course, then you have to make sure whether it is academically and financially a smart decision for you? So let us dig into the details and break down this problem to have your answers on whether to wait till this entire pandemic is gone or keep applying for German universities.
Tuition Fees
The first thing you have to see is how much money is being paid by you in the tuition fee for a particular program. If you are studying in a private university, they will be charging you anywhere from 4,500 to 6,000 Euros per semester. So it becomes crucial to see whether it makes sense for you to go through an entire semester online and without any communication or interactions with your fellow students.
In the case of a public university where the tuition fees are nearly negligible, and you pay some semester contributions of 150 to 300 Euros, taking admits can be a reasonable option because of lesser costs involved as compared to the private universities.
Group Work and Interactions
MBA programs are heavily based on group work, group interactions, and giving out presentations and excursions. In such programs, it becomes so essential to physically attend the classes to get the most from the course. If you cannot physically attend the classes, then it must be thought upon whether it is a financially feasible option for you. This is simply because group works where you have to come up with some data or do the ground research by taking interviews with companies, which makes physical presence the essence of learning. In such cases, you can push those subjects to the next intakes and continue with the masters or bachelor's program.
Deferring Your Admit
For private universities, if your program is paid and you are still able to defer you admit in the next intake, then it becomes easier to postpone the same. However, in case of public universities where you have no tuition fee whatsoever, make sure that you can talk to the universities at least about deferring your intake so that you have better options to choose from. Then you can decide what is feasible for you.
Second Wave of Lockdown
Right now, things are again looking uncertain because the second wave has started in Germany. The numbers of cases are steadily rising, and a lot of politicians are gathering support for another lockdown. This goes to show that this scenario might drag on for a bit longer. The students in Germany are still uncertain and unaware of the developments taking place simply because the country is still trying to figure things out.
IFO Employment Barometer
The IFO institute has employment or a hiring barometer, which indicates that the companies hiring plans for the next three months. The survey 9,500 different kinds of companies, and based on that, they make this below index.
IFO Employment Barometer by Sector (Balances, seasonally adjusted)
| | | | | | | | | |
| --- | --- | --- | --- | --- | --- | --- | --- | --- |
| Month/Year | 01/20 | 02/20 | 03/20 | 04/20 | 05/20 | 06/20 | 07/20 | 08/20 |
| Manufacturing | -15.5 | -18.4 | -18.2 | -28.7 | -29.2 | -25.7 | -23.6 | -18.9 |
| Service | 14.5 | 10.0 | -3.2 | -19.2 | -13.5 | -2.9 | -1.5 | 4.6 |
| Trade | 0.2 | 1.1 | -7.9 | -25.5 | -20.0 | -11.5 | -7.8 | -7.9 |
| Construction | 12.7 | 9.4 | 1.9 | -7.9 | -4.1 | 1.1 | -1.1 | 0.5 |
Source: Ifo Business Survey
The index indicated a sharp fall around March and April, which is slowly and steadily rising again, which means that the companies plan to hire more people. 
The industry sector is performing better and is in a +0.5 index. The trade handle is at -7.9; the service sector is at +4.6, and the manufacturing sector is -18.9 for August. This shows that the industry is still not doing better because the workers cannot be in the factories and produce things at the same rate, and consumer confidence is also taking a hit here.
New Job Openings 
The number of new job places registered in Germany has declined to 628,900 in 2020 as per the statistics. However, Bundesliga's official website shows new job places registrations of 557,000 people in July in Germany. Things were going pretty well before the fall due to the pandemic, which again seems to be going back to normal very soon.
The business sector has taken a horrible hit due to the pandemic. Gastronomy sectors are reported to have been getting a revenue of just 10% of what they were receiving earlier. Even the tourism sector has heavily suffered, and some even seem to have an existential crisis. 
Also Read: DAAD finds about 65% of international students canceled their study abroad plans for 2020
Final Word
It would be best if you plan on how things will look like once everything gets to normal. It is essential to keep different types of options open in front of you. If you find a job in your home country that can enhance your profile, you can push the plan for going to Germany for a while and opt for the job. On the other hand, you can directly apply for jobs in Germany as the visa norms are incredibly lenient, thus totally bypassing the study route. Explore your options as of now and make sure that the decisions are made based on how much financial or academic incentive a particular action will have for you.