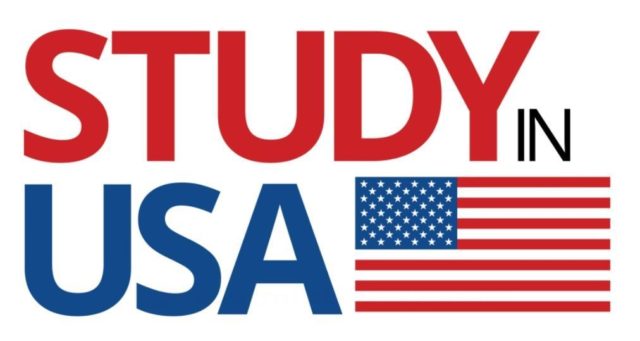 CSU Fullerton – Introduction:
California State University, Fullerton (known as CSUF, Cal State Fullerton, CSU Fullerton) is a public research university located in Fullerton, CA.
Location of CSU Fullerton:
Campus is nearer to Irvine, Santa monika, LA those are the hub of computer science in southern california so there are plenty of opportunities for summer internship. I got the internship but not everyone gets. But what I experienced is if you try hard you will get it surely. Average pay is around 25 to 30 dollars per hour.
There were few minor incidents of crime. But, Overall it's a safest area. University police is there always for this kind issue.
Night life is pretty good. LA down time is just 30 min away from you – perfect place for teenagers. And yes, students do party often. Even, Many clubs are in Fullerton's down town. They are for you.
There are many places to roam – Disney land is just 10 mins away from the university. Beaches like- Newport beach, huntington beach, laguna beach etc are the beauties of southern California. Apart from that, nearest metro city is LA and San Diego. Universal studio, Hollywood, Sea world san Diego, baverly hills etc are waiting for you.
Infrastructure and Other Facilities:
CSU Fullerton has one the biggest campus. There is a Titan union that arranges different events like orientation ceremony, parties for new undergraduate and graduate student.
CSU Fullerton has a library which is one of the biggest library I have ever seen. It's a good place to hang out too. Apart from that, International offices arranges different different workshops regarding academics that makes you busy throughout the semester. University provides gym for its students. There is also a titan union theatre that plays various Hollywood movies. If you are interested in dancing then CSU Fullerton salsa classes is best for you. Yoga classes is also held by the university.
University career center organises career fairs different majors too. Our Indian student association organises every festivals like holi, kite flying day etc. Overall, It's the place where you will never get bored.
Weather:
Don't worry about weather. It's same as India. Summer is hot but it's tolerable. Almost no rain over here. Calififornia facing the drought from 3 yrs. But It's not an issue. Overall, It is awesome to live.
Faculty & Studies @ CSU Fullerton:
Faculties are pretty good. Many of them are coming from IBM, Ratheyon (Company of US defense), Intel. Most of are Ph.D holders. They share their experiences, real time problems & solutions. That is really helpful. Currently, ongoing researches are on cloud computing, python etc. Overall, Nice environment for study.
CSU Fullerton provides the perfect outline of courses for computer science. It includes few mandatory software engineering courses too like- Software design that is must in current market. Apart from that, I suggest students should have to take 'Java enterprise application development, course. It covers whole J2EE, Spring, Hibernate, Restful web service, JBoss etc. Another one is 'web development and databases'. It covers recent market trends like- mongoDB, node.js, no sql etc. Both is taken by the employee of the IBM. You will be expert in that after completion of these two courses. He gives 4-5 projects to complete. It's tough but of you are interested then this is for you. There are also good courses like advance databases, softwares design and architecture etc.
There is one problem though. I think they need to modify their course structure. Right now, It contains some useless subjects for graduation: specially for CS and EE major. Like there is no course of data structures in it. Student should look his major's course structure before to get in. I am interested in many one them so I can choose it. But, usually students apply blindly. My advice is to review the provided courses of your major by university. It's really helpful.
Tuition Fees and Aid Scene:
Tution fee is around 14k USD for cs and ee major. But, It depends on your major like for other majors it is very high. I think for international students there is no financial aid.
Plenty of on campus jobs and on the other hand, many of applications too. But, you can get it if you put some affords. I got it too. And I can definitely make up my living expenses. Salary of on Campus job is minimum 1000 dollars per month. It's more than enough.
Profile Recommendations:
From last year, It is tough to get admit here. Gre -300 around and ielts 6.5 is enough I thought. But the trend has changed. 305+ on GRE and TOEFL 90+ with decent academics then you have good chances. Even some majors doesn't require GRE. But, if you have good academics then most of applicants will get it.
Housing and Living Expenses:
Rent is 1350 dollars per month. So, per head is around 270 dollars ( divided in 5 roommates). and plus utilities (gas, water, trash etc. ) cost around 75 dollars (divided. among other guys), electricity bill of 20 to 30 dollars (divided among other guys). Cellphone bill of 25 dollars. plus Internet costs around 40 to 50 dollars per month (divided among other guys)
Most of the students stay in off campus facilities like apartments because it's cheaper and there are exactly opposite to university. Nearby apartments are UCA (University crossing apartments) , UCE, Nutwood. You find most of the international students over here. Specially Indians in UCA and UCE.
Ranking & Notable academic Programs:
CSU Fullerton is highly ranked for its business school. MBA, MIS etc are the famous majors apart from the engineering majors. CSU Fullerton stands 33 (don't know exactly but in between 32 to 35) in western region of the USA. Top 5 in all the CSUs.
Internship and Job Opportunities:
It's California. So, no worries about jobs. university organise many career fairs in all terms. Companies like Garmin, Amazon, Western digital etc arrive for recruitment. Irvine is just few miles away. You will get it surely. There are many companies like Amazon, Western digital, broadcom. and plenty of companies in san Diego, LA, Santa monika. Average pay may be around 65k to 70k USD. There are other recruiters as well: Garmin, Unisys, Western digital, Ratheyon etc. Most of the students do get the full time.
CSU Fullerton is a very good university in West region. Even, It's reputation wise too. It's surrounded by many companies. Perfect place to live it's california obviously. You will find many Indian students over here. So, overall it's a more than average university. If you don't have better admit, you can definitely opt for CSU Fullerton.
Contact Details:
CSU Fullerton
Address: 800 N State College Blvd, Fullerton, CA 92831, United States