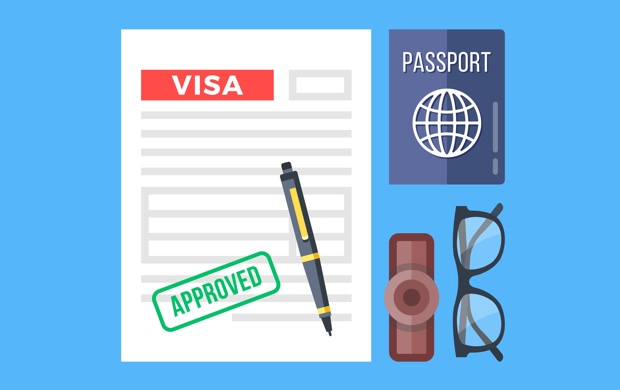 As discussed in the previous post, you need to have a Cover letter for German Student Visa which you need to send along with the application so that the Visa Department gets a clear idea about your application. So here's a sample Cover letter for German Student Visa.
Sample Cover Letter Format 1
To,
The Consulate General of the Federal Republic of Germany, Chennai.
Sub: Application for Student Visa for Higher studies at the ______________ University

Dear Sir/Madam
I am submitting my application for my Student Visa for ______________University along with my Passport, educational documents, financial documents and other relevant documents.
I have also enclosed the translations into German language for relevant documents.

My intend to study ______________ Program at ________________ University which is for a duration of ________________ years.

I hope that my application would receive a favorable consideration for my higher studies in Germany. I would be happy to provide any further information that might be helpful in making a favorable decision with regard to my visa.

Thanking you

Regards,
XYZ
Sample Cover Letter Format 2
To
The German Consulate

From
<Your name>,
<City name>

Date: XYZ

Respected Sir/Madam,

Subject: Application for German National Visa for Post Graduate Study.

I XYZ, would like to submit my application with all the required documents with the intention of obtaining a student visa for a period of 2 years.
I have made my plans of moving to Germany with the solitary objective of pursuing my higher education which would help me to enhance my career prospects. I have been given an ADMISSION from the <UNIVERSITY NAME> for the program M.S in <COURSE> for the <SUMMER/WINTER> semester in the year <XXXX>.
In accordance with the checklist, I am attaching the following documents in support of my application.
1. Visa Application Form
2. Copy of Passport's data page
3. Letter of admission from University
4. Proof of opening of Blocked Account
5. University Degree Certificate
6. All semester transcripts of Bachelor Degree
7. School Leaving Certificate
8. GRE Scorecard
9. IELTS Scorecard
10. Proof of German Language Proficiency (If applicable)
Did you know that your SOP carries upto 70% weight-age in the admission process? If you want to ensure that you have the highest possible chance of success with your application checkout our
SOP Writing Services
to work with the best experts! Honest prices and delivery guaranteed.
I would like to request you to consider my application and grant me the visa for which I shall be highly grateful.
Yours Sincerely,
(signature)
For additional samples, please refer to the comment section below. If you're an aspirant yourself and would like to share your cover letter to benefit the community, please do so in the comment section below.