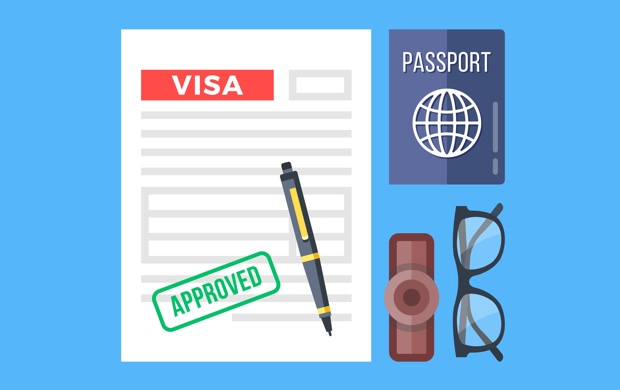 Germany nowadays is becoming one of the most preferred nation to Study abroad by the students and there is a high rise of the applicants of the Germany Student Visa. There are several advantages of studying in Germany such as low tuition fees, part time jobs,  Good job opportunities after you complete your Masters, Good International Exposure etc.
Germany Student Visa Documents Checklist
Here's the list of Documents required for applying to Germany Student Visa and other necessary things you need to carry.
Valid Passport
DD (Demand Draft) for Germany Student Visa fee
2/3 Passport Pictures according to Bio-metric Specifications i.e.

Only photos of a very high quality can be accepted
Photos should not have any stapler pin marks disfiguring the face or the background
Size of the photo 35mm X 45mm
Proportion of the head in the photo must be 70 – 80 % of the complete photo
Photos should have a light background

Fully filled Application form with correct details and signature on both the sides
Signed declaration on True and Complete Information
Cover Letter explaining the reason for the Germany Student Visa Application and duration of the stay.
Also an original German translation of the above application
Letter of admission from the German university (Signed with the seal of the University)
University Certificates (Degree Certificates, All mark-sheets and Transcripts)
GRE Original Score Sheet (If applicable)
TOEFL / IELTS Original Score Sheet (Mandatory)
10th Class Original Mark-sheet and Certificate
12th Class Original Mark-sheet and Certificate
Proof of German language proficiency  (If classes are taught in German language)
Proof of fees paid i.e.  Proof of appointment Confirmation (If Applicable)
School Leaving Certificate (L.C.)
Proof of Financial resources (Any one of the following)

Proof of Scholarship/Stipend.
A formal sponsorship letter from sponsor living in Germany
Sanctioned education loan letter and document of the collateral, inclusive of contacts of bank. The amount of the sanctioned loan converted into EURO should be indicated in writing  by the bank.
Savings account (12 months bank statement), inclusive of contacts of bank and EURO conversion.
Confirmation of a German blocked account ("Sperrkonto")
Financial guarantee from parents/other relatives, supported by appropriate proof i.e. Affidavit of Support, inclusive contacts of bank and EURO conversion.
Photocopies of Income Tax Return of last 3 years of Co-borrower of financial loan. (if any)
Proof of relation with the sponsor-or

Work Experience Certificate from the company (If any)
Proof of Health Insurance (After the approval)
Proof of Travel Insurance (After the approval)
A Flight ticket (After the approval)
Resume/CV
I guess I have covered most of the documents required for the application of the Germany Student Visa. Well all the required forms / declarations as well as this information sheet for Germany Student Visa can be downloaded from the visa page of the German Consulate General's homepage. Please note that the German Consulate General reserves the right to ask for additional documents in single cases. Also there are total 5 consulates namely Chennai, Delhi, Kolkata, Mumbai and Bangalore  So as per different consulates the procedure for the Germany Student Visa application may be different.
Source : http://www.india.diplo.de/