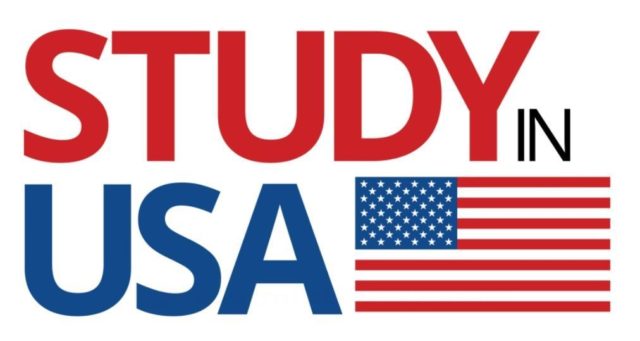 TAMU Review –
We have always known that TAMU is a kind of University that has the potential to beat IVY leagues at any days, yet few people never have it as their first choice despite awesome profiles. This University review sheds some light into the little-known facilities of this amazing University, and why it should be right there along with the IVY league top choices!
What if I told you, there was a guy who snubbed an admin from University of Wisconsin, an admit + scholarship from Rutgers and chose TAMU for a non-CS branch? At first read, you would be a bit amused as to how can one reject a TOP 10 dream admit. But, at the end of the day life is all about practical choices and this guy seems to have done it right.
Profile : GRE 325 (162 , 163)  an Ivy League admit – Snubbed Uni of Wisconsin for TAMU!!
So whats so good about this university which is not even best in Texas? The answer is it may not be the best, but it is simply the ideal choice if you have a good profile, will to work hard and are looking to build a great career!  Read on to find the detail review of TAMU. 
Texas  A&M University also frequently referred to as TAMU is a public research University located in College station near Bryan, Texas, just 95 miles inwards from Houston.
About Crime and Safety – 
There are few incidents here and there, but the city and the campus have a very alert police force, who make the entire area quite safe. There are emergency phones through the campus. And the Corp of Cadets volunteer to assist students travelling alone at late night as security. All in all, it is pretty safe place, barring a few odd occurences.
TAMU Review – Infrastructure and Other Facilities:
The university is a 5500 acre campus. Hence it has virtually any facility a student could want. It has a massive recreation centre. And I mean it, it is simply HUGE. Gym, swimming pools (one of them an Olympic size one), baseball field, soccer fields, tennis courts, basketball courts…well, you name they have it. The Kyle Field, the football stadium is the chief jewel in the crown. With a capacity of about a 100,00 it is just vast.
Academically, there are 5 well stocked libraries. Here, well stocked is an understatement. They most have all the books a student, any student would ever need. And, in the event they don't, and you simply need it, they get it for you. The borrow from some other university, they buy it, they do anything. But they get it for you. This amazing service, unique to TAMU is known as 'get it for me'. There are study rooms in all the libraries, and some sections are open 24×7.
Food joints, fields, a golf course, online portal to do almost anything related to TAMU are few other tools and facilities.
TAMU Review – Weather:
The weather is very, very, very unpredictable. Summers are totally blazing and it rains every other day. In winters there is very little or no snow, though we do have freezing rains. Weather is tolerable, but the unpredictability takes a little getting used to.
Faculty & Studies @ TAMU:
My department (Industrial engineering) has a very experienced faculty base. It was a bit theoretical, the majority of them, but now they are mixing it up, hiring a few manufacturing related expert faculty to balance with the theoretical expertise of operations research. Data analytics, stochastic modelling and cognitive methods are also a few areas where the faculty specialization lies. 
For other departments, I will speak from what I have heard from friends and colleagues. I believe that a good faculty is a universal fact applicable to any faculty of any department throughout TAMU.
Texas A&M is big on research. It is the only public university in the US to have grants for conducting Land, Naval and Space research.
 All departments, especially the ones based in science and/or engineering have a good amount of research going on. Just visit that department's page and open the research tab.
 As an example I am linking the research page for the Computer Science and Engineering department: http://engineering.tamu.edu/cse/research
TAMU Review – Tuition Fees and Aid Scene:
The tuition fees per semester, the total billed amount that is, is around 7000 dollars per semester. Financial is very much possible, but it is the kind of aid which will make you work. It is race out here to become some sort of Graduate Assistant. But if you are willing to keep trying and keep your eye open, you can get it.
Profile Recommendations:
A good GRE score, a good undergrad academic profile and added experience or research background should pose a strong case for admission. A strong SOP certainly adds the biggest punch, and so do well written LORs, by people who know your work and personality well, and who themselves are worth taking a note of.
TAMU Review – Housing and Living Expenses:
Most Indian student stay in the adjoining city of Bryan. Here adjoining is an overstatement. Bryan starts as soon as the northern side of the campus ends. 
I pay a monthly rent of 170 dollars, utilities of about 40-50 $, phone bill of 25$ and other expenses, including groceries and eating out of about 100$. Total can be approximated to around 350-400$. Alcohol would add to this if you are fond of drinking.
On campus jobs are available in a fairly decent amount, since the total number of students are very high, there is too much going on around the campus. Dining, Computer labs, teaching, tutoring, game day work, etc. are some of the areas where specially grad students can fit in and make some money.
 As for the second half of the question, it very much depends on the kind of on-campus job you have. All of them will pay a minimum of 7.25$ an hour, and then it is up to the job profile you pick. The best paid ones are scarce and they most certainly take care of all expenses. If you earn around 10-15$ an hour, you're set to ease through your expenses.
 But even 7.25$ is decent, I would say, and advise not to be picky, especially in the beginning.
Country Place Apartments, College Main Apartments, Normandy and Cherry Hollow are the most popular choices. The cheapest is College Main Apartments. They are decent to live in, some of them might have some problems  such as high utility bill despite low rent. I would recommend the others, even if they are slightly expensive.
Ranking & Notable academic Programs:
I believe Mechanical, Computer Science, Electrical and Computer Engineering (Yes, they are different), are some of the popular ones.
Ranking is Pretty good, I would say. UT Austin is a big peer in Texas. I believe Rice and UT Austin are the only two peers in Texas that would compete with TAMU, as far as ranking is concerned.
As far as my major goes, I think TAMU is around the 10th place amongst all US Universities.
TAMU Review – Internship and Job Opportunities:
           Everybody DOES NOT end up with a SUMMER internship. This statement is to be taken with several pinches of salt. Firstly, it depends on the current economic status of the country's industries. It depends on what department we are talking about. Lastly, everyone rushes for a summer internship, so naturally, there are not as many places. But, if students keep looking, they all end with an intern sooner or later. I believe it is a matter of being patient. 
Average pay depends, again on the department you are at, and the location of your internship. Computer Science majors usually earn the highest, but are also located where living is a bit pricey. They earn anywhere between 35-50$ an hour. Electronics is similar. Industrial and Electrical engineering majors earn around 18-30$ an hour.
These numbers are big ball parks, and they could change massively at any point of time.
The answer to this (Full time opportunities) will be along the same lines as the internship question, with the added fact that full time jobs are a little trickier to land up.
As for pay, it will range from 45,000 to 100,000 dollars annually, depending on the same old variables. You major, your job profile, the location of your job, etc.
Conclusion of TAMU – Review: 
I could write an essay here. But I realize it is for potential students and not an expression of my feelings for this place.
So, here we go, bullet points:
Very excellent education, learning here is definitely something.
It can get boring, since this place is a college town.
Full of opportunities, if you are willing to be patient, full of will power and read to keep trying.
At a reasonable tuition compared to others and a fairly cheap living cost, a university like TAMU is very good place to go to. It has great opportunities to offer.
If it has the kind of study program you like, then go for it.