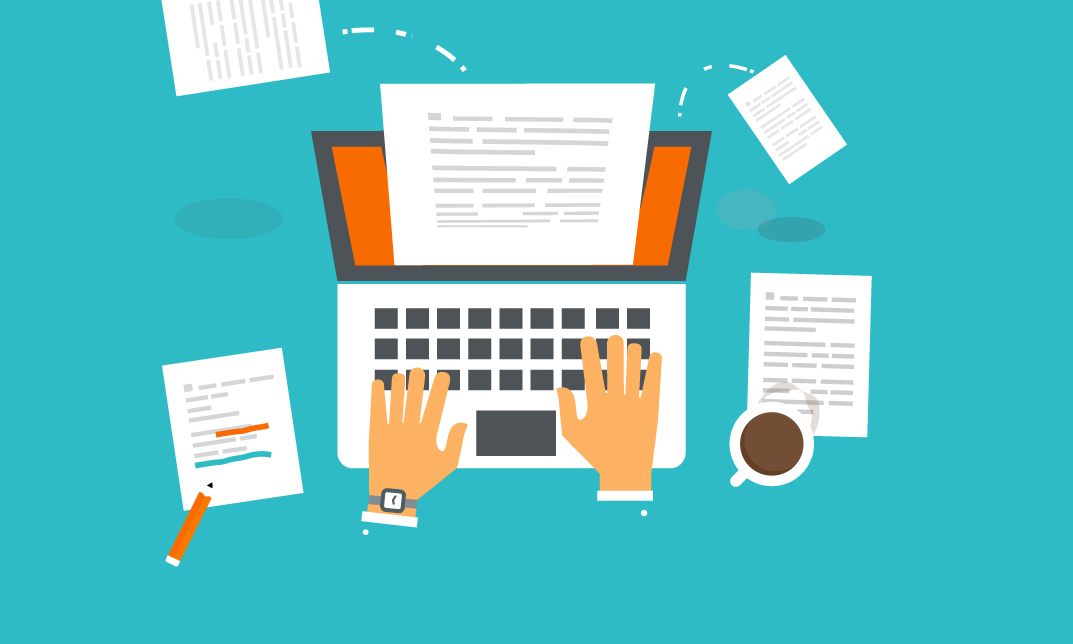 A statement of purpose (SOP) is one of the most powerful tools a student could use to their advantage. An outstanding SOP can get you admitted in your dream university and even compensate a bit for the other factors such as academics, scores on GRE/GMAT, etc. Many universities stress on well-drafted SOPs and urge their applicants to write genuinely good content explaining their whole purpose.
Unfortunately, many students believe that an SOP is merely a document written within a specific set of rules to make them seem smarter on their applications. In fact, most of the students write the same mundane statements they read online and paste them with a bit of twist in their own SOPs. What these students don't realize is that the university counsellors and admission officers are way too smart to catch a hold of plagiarized content.
It is better to be a combination of SMART & GENUINE rather than SMART & COPIED! Here are few real tips on how to write a powerful statement of purpose.
Story telling over Technical Language
Students generally start out their SOPs like this,
"I am applying to the Master of Science program in XYZ Engineering at the University of ABC because I believe my technical skills will grow at your program as it is a place where I will be challenged and where I can develop my scientific and technical knowledge."
If you want to stand out from the crowd, let your university know about your creative skills. Your statement of purpose should narrate like a story rather than an amalgam of some technically sounding statements
Quantify your stories
Make sure that you entail all the important details about your life and career in you statement of purpose. Try and leverage over quantity by using numbers in your content, for example,
What regular SOPs have: "I worked as a software development engineer in XYZ company after my college and learned many things."
What you should write: "I worked as a software development engineer for a total time of 24 months in XYZ company where I got trained about JAVA, C Sharp, Python, etc for the initial 3 months. After my extensive training I spent another 6 months in specializing in my field of automation testing.
Be specific
Chalk out the most important things that happened in your life, draw a connection between them and present it with a good blend of vocabs and meaningful sentences in your SOP. Make sure that you handpick instances from your life and only write specifically about things that contribute towards the reason why you want to join a specific university, why you chose this field in your career, previous academic records and your personality as a whole. Writing anything that doesn't add value to the SOP is merely a filler and will give a poor impression of your application.
Keep a formal but conversational tone
It is essential that you understand the tone of the language that is required to craft a good SOP. Sounding overfriendly or casual can negatively impact your application. You should maintain a formal but conversational tone throughout your SOP. Also, whenever you mention about your technical fields, work experience and academic records, be highly specific and mention exact details.
Paint a portrait through words
Your SOP should be able to create a visual portrait in the head of the reader. The best and ideal way to start off your journey is by explaining things that happened in your childhood and made you the person you are today. Moving on to college, where you explored things, got lost but found your way back. The last should be where you describe about your job and your future aspirations. Talking about multi nationals, placements, high packages right off the bat indicates that you are applying for a specific university only because of its HIGH PACAKGES!
Don't CREATE stories, Be yourself
You should write stories only when you have them. Never push yourself to create stories that never existed in the first place. Hypothetical situations in your SOP supported by false facts can make your application get rejected right away. Stick to the truth and write genuine content in your SOP.
Talk about your problems
The world is not a happy-go-merry-round place. Life too isn't. A flawless background history and a perfect YOU can set off the "something's fishy" alarm in the admission officer's head. Be real. Talk about your problems, it can be a medical condition you overcame over the years, depression you got out of, anxiety, anything that has contributed even a bit to your personality.
Map your journey
Talk about how you envision your future, what plans do you have, your dream job, how you plan to grow with your university, contribute to the global market and acquire the requisite skill set for various jobs. Map your journey so that it puts the university counsellors in a better place to understand your future plans.
Proof-read, Edit and Re-read
Writing original stories and entailing relevant details in your SOP is one thing. But selecting the correct set of words, right sentence correction and using the right vocab is another. You have to be a perfectionist when it comes to writing. It is imperative that you proof-read your SOP and edit it until there are no remaining grammatical mistakes or sentence corrections.
Be YOU!
It is important that your SOP speaks on your behalf and portrays your personality. Make sure that you write original content, align your past experiences with your present-day situation and explain about your future plans.
Did you know that your SOP carries upto 70% weight-age in the admission process? If you want to ensure that you have the highest possible chance of success with your application checkout our
SOP Writing Services
to work with the best experts! Honest prices and delivery guaranteed.
So, these are some of the strategies that could help you write a powerful statement of purpose. You can impress the admission committee and ace through your admission process. If you have some other suggestions on how to write a powerful statement of purpose, feel free to drop a comment down below and help other students as much as you possibly can.
Still in doubt? Onlinemacha has the best collection of SoP samples for reference 🙂