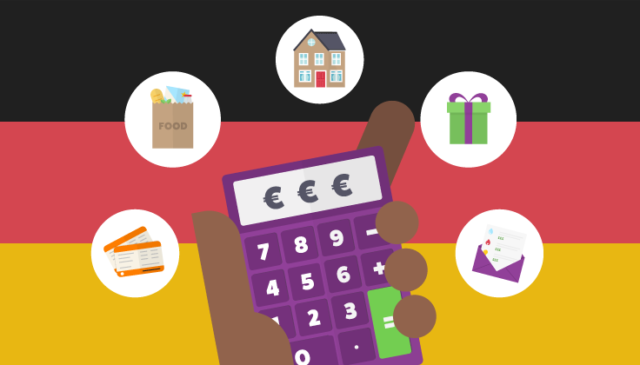 Hey guys, some of you will be traveling to Germany soon enough and could be anxious about the whole thing. I reached here at Stuttgart night of 28 8 12 and thought could as well recount my experience so that it could help ease some nerves. Skip this post if u are eager to surprise yourself and face the challenges as they come. I was. If you prefer the safety of having the knowledge beforehand, here we go.
Check list of documents to be carried
Valid passport with student Visa
Air ticket
Admission letter from the university
All financial documents you will require to submit to university or Immigration authorities
All original certificates( marks cards , PDC, Transcript, TCetc..) and required documents
Travellers cheques and sufficeient cash
Photos- around 30 copies of different Biometric sizes
A print out of the detailed direction to your university or Accomidation
Detailed contacts ( In a small pocket book which includes adress ,ph nos. , Web links etc.. )
Travel insurance copy
Accomidation Agreements .
5 sets of xerox of all the important documents.(important)
Enrollment forms -print out from univ. website ( If applicable )
Deutsche bank — Blocked account details and documents — IMPORTANT
Scan all the documents and send it to your own mail id
I had booked for the 10:30 emirates in Bangalore to Frankfurt. Made it to the airport at around 9 as I had already done my online check in. Online check in allows you to come with lesser time to spare compared to having to do the check in at the airport. you can do it 24 hours before your departure. Having reached the airport, went straight to the emirates counter where your baggage is weighed and sent away. Students are allowed 40 kg and they mean 40. After a request I was allowed 41.1 but not without the guy behind the counter getting a lil grumpy. Surprisingly they didn't even weight my cabin baggage, so I sneaked in a good 9.7 kg (allowed 7) in that 🙂 . But there is no guarantee that this will happen everyday and i recommend if u want to carry extra weight in your hand baggage keep a cover having your less preferred stuff weighing the extra weight that u can remove conveniently if need be. After this u take your hand baggage and go to the immigration with your passport and your boarding pass which u would have received at the counter. At immigration they might ask u for the acceptance letter, so keep it handy. Then there is the regular security check.
Do not carry any fluids in your cabin baggage, not beyond 100ml at least. Once u get in, go towards the gate where your flight is boarding and u are done at the Indian airport. For the flight if u are a vegetarian the standard meal on the flight to Dubai will have a vegetarian option, so no problem. Once u get down at Dubai, head straight towards the place where Emirates Connecting flights is mentioned. U will have free wifi access here and u can use it to send a message if u want. Clear your security immediately here and u will get into the mall of an airport which has occasional boards mentioning gate numbers directed to the right or left. This might be a long walk and if u r having a heavy hand baggage make sure it has wheels. Once u reach your gate, regular security check n stuff. But before that u might want to explore or shop at the airport, so keep euros or dollars handy. On the flight from Dubai to Frankfurt, u wont have a vegetarian option for the main course and will have to request for vegetarian during online check in. A long 6 hr flight this but a high quality entertainment system too. Once you get down at Frankfurt, before the baggage claim there is the passport control where they might again ask you for the acceptance letter. Baggage claim and then follow the boards. At the baggage claim you can take a trolley. U will have to deposit 2 euros which will be returned when you leave the trolley. So keep a coin handy. If you arrive at terminal one u can just get down to the train station and catch the ICE to wherever u wanna go. For other terminals catch a skyline to terminal 1 and then catch the ice. (Ask around here and u will find out). I had missed the connection which I had booked earlier so had to catch the next ice. The 300 euros which i was carrying came in useful here for buying a ticket. (It cost me 25€ to buy the ticket to Stuttgart, but thats because I already had a ticket of my missed connection which was worth 29€, normally it costs around 60€. This is not the regular case. Sometimes u might have to pay the full ticket, and others u can use your old ticket of the previous connection itself. Depends on the guy who comes in to check your ticket.)
After a series of ice local train and bus i was home. Figure out your local travel plan. ur buddy if assigned by the univ will come n pick u up from the railway station. General tips, get a universal converter, carry some euros, have a travel pouch where u can keep the necessary docs, passport money etc. Have a great trip and if u need any other info, leave in the comments, will reply if i can.