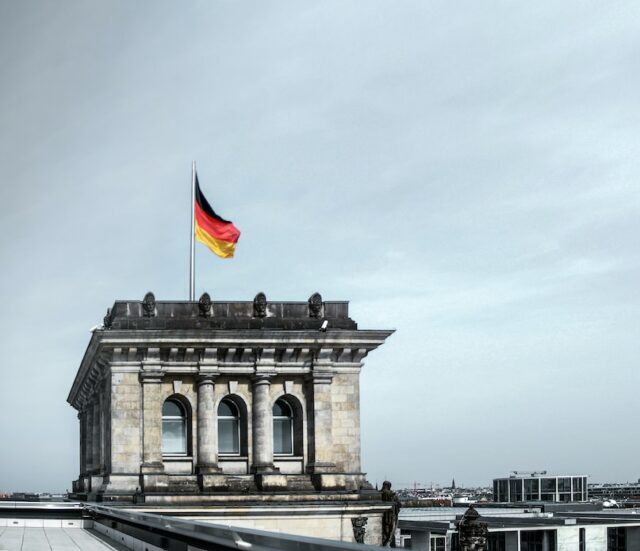 Germany is becoming one of the most favored countries for international students for studies and making their careers. The premium quality education and excellent job opportunities are undoubtedly the reason for the attraction of students from across the world. There are two study programs offered by German universities: the German taught programs, and the English taught programs.
Let us discuss the things you should know about the German taught and English taught study programs in Germany.
Admission Process
The admission process in German taught programs is the same as that of the English taught study programs. However, the chances of admission to German-taught universities are very high compared to English-taught universities. Even if you have got 50% or so, you can get into a German taught program, but in English taught programs, you cannot even think about getting in which such low score. Thus it is easier to get into the German taught programs than the English taught ones.
For non-restricted courses, it does not matter what grades you have. As long as your Bachelors's is equivalent to the German Bachelors of the university you are applying to, you will get directly admitted.
Job Opportunities
The Job opportunities after the German taught master's program or even a bilingual master's program is way better than when you study in English taught master's program. In most industries, you have to communicate with the public authorities by sending them documents and receiving the same. All these communications happen in the German language. This is why the industries employ somebody who knows German because it is just an added benefit for him.
It is highly recommended to students who have time or struggling from bad grades to go for the German taught master's program for studies.
Studying
Courses offered in Germany ideally has two parts, the lecture, and the exercise. Each of these parts having a duration of 1.5 hours each. The attendance is generally not compulsory, and the students can choose the days when they want to go unless it is an Anwesenheitspflicht, i.e., mandatory attendance.
There is a misconception that people have about a German taught master's program that if you do not complete it in 2 years, then you are not employable and will have a bad reputation. Most of the students do not complete their masters in just four semesters. This is because the course is very tough, or you choose you to do some internship along with the course or other reasons. The fact is that it is very typical in Germany to take extra semesters to complete your course, and the companies don't care about it unless you have a degree, and you prove yourself to be employable and fit for the post. Instead, the internships taken along with studies are given more importance.
Did you know that your SOP carries upto 70% weight-age in the admission process? If you want to ensure that you have the highest possible chance of success with your application checkout our
SOP Writing Services
to work with the best experts! Honest prices and delivery guaranteed.
Course Flexibility
In the German taught programs, there not even a single compulsory module. There are about 150 electives from which you can choose. For example, Consider a main topic Thermodynamics, under which there are about 25 subjects. Now from these 25 subjects, you just have to select 8 to 10 credits. In some cases, there is an advantage to choose an internship of about 20 weeks instead of the 25 credit subjects. So the German taught programs to offer a lot of flexibility.
On the contrary, the English taught programs are less flexible. The students in the English taught programs also have a lot of electives available, but these electives are taught in the German language. So they cannot take up these electives. Thus, you can just go to the path which you want to do.
Batchmates
In English taught programs, all students are international coming from different parts of the world and having more or less similar kind of struggle of settling in a new country and getting accustomed to new lifestyles. So get an opportunity to gel up better and have better bonding.
In German taught programs, there is a mix of both international students and local German students.
Job Preparation
The German job industry's understanding is much better in the German-taught programs than the English taught ones. There are various platforms like Facebook, where there are regular updates regarding job requirements, articles, and suggestions, but generally, all of them are entirely in the German language. So the reach of the same is more to the students of German taught programs.
There are also job expos organized in Germany where many companies come together and offer internships or jobs. They are organized by various websites, one of which is www.academia.de. So it is clear that in Germany if you do not know the German language, you will be having access to minimal opportunities than what you will be having otherwise.
Many students who plan to study in Germany without knowing the German language feel that they will eventually learn as they start living there. But it does not happen like this. It is essential that you actively work very hard on the language because it is not that easy that you can automatically catch it up. 
Course Contents
Germany offers a more practical oriented approach of studies as compared to India. Both the German and English taught programs in Germany focus more on practical studies than the theoretical ones. The quality of education in Germany is undoubtedly quite premium.
If you are struggling because you do not have good grades or do not have work experience, then the German taught master's program is best for you. It has a lot of benefits; you are better prepared for the job industry; you have more job opportunities after course completion. So, in general, it is a win-win situation.
If you have any queries related to this topic, please drop a comment in the comment box below, and we will be happy to help you out.