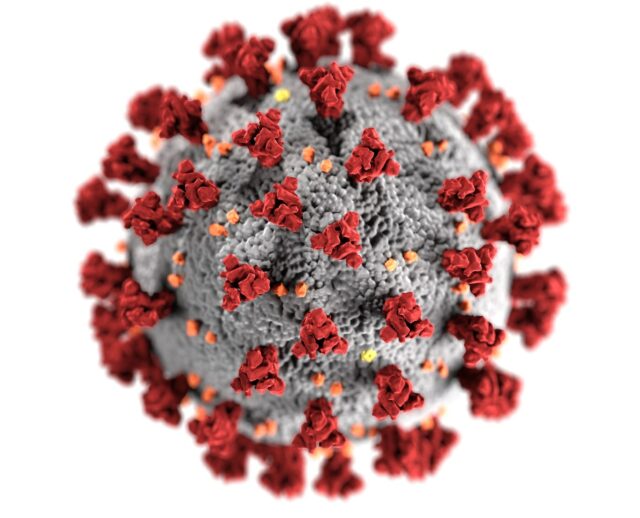 The current situation with Covid-19 spreading fast across the world has instilled many questions in the minds of students planning to study abroad for the upcoming semesters of Fall 2020, Spring 2021, and Fall 2021. Since the situation is so abnormal, there is a lack of clarity about future processes and events.
If you are also struggling with taking up the courses abroad, let us help you with the pros and cons in this respect according to which you can decide for the further course of action to be taken. 
Fall 2020
In Fall 2020, many universities are still sticking to online semesters because they think that the embassies are not going to open up anytime soon. So they will not have enough time to give out visas to all the international students. Even if the students get the visas, there is still a question concerning international travel, which might or might not open up. Now let us go into the pros and cons of the online semester for Fall 20.
Pros
1. Fees
In many universities, there is a substantial reduction in fees that the universities are charging. However, this does not apply to all the universities. Some universities are not considering the reduction of fees as much as they should.
2. Accommodation and Other Expenses
If you are doing your online semester by living in India, you stay at home and, hence, save about $ 1,800 a month for accommodation and other expenses. You do not have to travel abroad. Thus you are saving about $ 1,000 there as well for the travel tickets (at least for now).
3. Less Competition
According to the various polls and articles, about 25% of the students still want to go for Fall 20. Say, 1000 people wanted to apply for Fall 20, but now only 25% of them, i.e., 250 students, are still planning to go for an online semester. Out of these people who still want to go for the courses, first are the people who have left their jobs or those who have substantial experience and just want to do a masters while staying in India. Second, are the risk-takers who are going for two years course assuming that the situation will get better in 2 years. Thus, by the time they graduate, there will be less competition because fewer people are graduating by the time they are graduating with the same number of companies hiring.
Cons
1. Less Networking
Studying on campus has a different level of charm. You get to attend the Career Fairs and Events, which your university or campus hosts, where you get to network, talk, and connect with people. These connections also help you to get internships. If you do an online semester in Fall 20 and then coming for Spring 21, you kind of loose four months of those networking opportunities.
2. Internships
As per USCIS, i.e., the US Customs and Immigration Services, you need to be on campus for two semesters. There have not been any updates published regarding any changes in the rules concerning the current situation.
3. Visa Rejection
The doubt is that visa rejection is the most prevalent stress for the Fall 20 Semester students. Say you are doing your online semester, and the sessions start on campus from the Spring 21 semester. What if your visa is rejected for joining from January? Few universities are suggesting to take a break from that particular semester and re-apply for the visa for the next semester, i.e., Fall 21. But there are many confusions regarding the clarity of the processes. However, generally, the permit will not be rejected for studies at a good university.
Spring 2021
The Spring semester starts from January 2021. So let us discuss the pros and cons of that.
Pros
1. On-Campus
The chances of being on campus is high. Things are opening up gradually, and the universities want to open up as quickly as they can. A bunch of universities is opening up their doors for American students already. However, it has not yet been planned to open for international students because the consulates are closed down, and international travel has not yet opened up.
2. Summers
If you are joining from the summer semesters, i.e., Spring 21, you will experience two summers in your 2-year course and attend all four semesters on campus, which will lead to more opportunities for networking. You can also do other things to enhance your skills like part-time jobs. In summers you can work forty hours per week for part-time jobs, making some money. Also, once you finish off your fall semester, you can jump right into your internship.
Did you know that your SOP carries upto 70% weight-age in the admission process? If you want to ensure that you have the highest possible chance of success with your application checkout our
SOP Writing Services
to work with the best experts! Honest prices and delivery guaranteed.
3. Time of Graduation
By 2022 or 2023, i.e., 1.5 or 2 years after you go to the US, things will be settled, and there will be better jobs as companies will be picking up their pace again. The markets will boom again, and the companies will still be looking for that much number of students during placements. So you will, by then, become capable of filling in those positions.
4. Assistantships
There wouldn't be a significant drop in this population, and to handle those undergraduate populations, the department or the professors would still need a graduate assistant. So you have a higher chance of getting those jobs on campus.
Cons
1. Second Wave
The biggest con about the whole situation of Covid-19 is that we do not know yet that if there is going to be a second wave. It has been proclaimed that the vaccines will be introduced by the end of the year. But we have no clarity about the forthcoming situations as of now.
2. Visa interviews
Until now, there is no such certainty about the openings of the embassies and having in-person interviews with the increasing number of cases. However, according to the Consulate's website, they are planning to open up the in-person interviews very soon.
Fall 2021
The Fall 2021 semester will start in September 2021. The most significant con for the Fall 21 semester is the High Competition. Suppose the university takes 1000 people every semester. Out of these people, 30 to 50% will be students who have deferred their Fall 20 and Spring 21 semesters. So the seats left for students for new applications will be reduced, and the competition is higher.
As we have laid of various pros and cons, you can now make a well-informed decision concerning your study abroad plans.