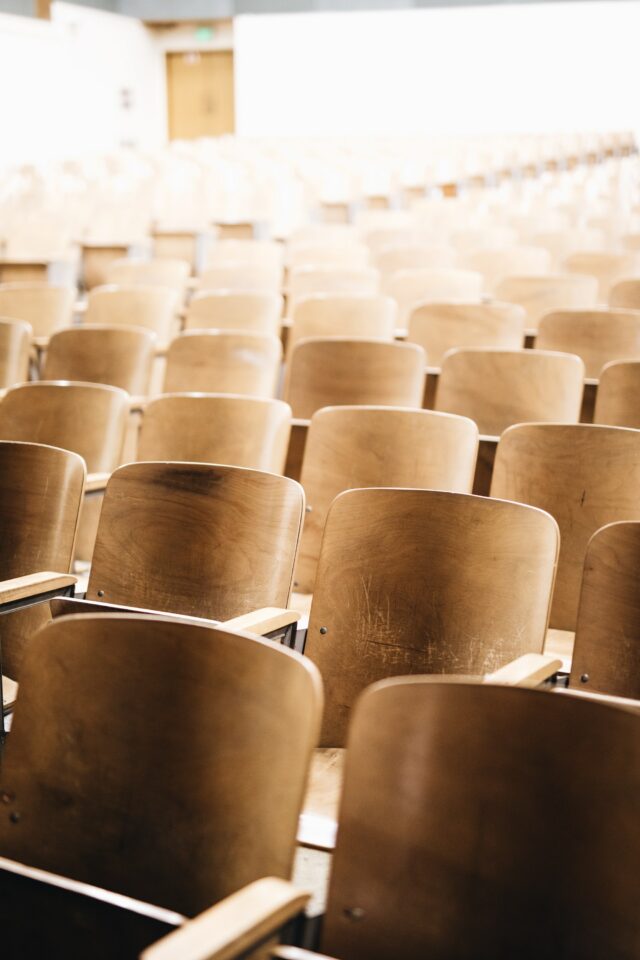 Colleges will start their campus classes from September while keeping the guidelines for maintaining proper "social distancing," which is an enormous task, with lakhs of Indian institutes and students' crores. Institutes make sure that sanitizers, thermal check-ups, and masks are made compulsory at every entry point. They are also finding a way to ensure that proper social distancing is maintained within the campus hostels' premises and shared facilities like canteens or even commuting. India's universities are preparing themselves to reopen by making their campuses into isolation units by offering the students the options to pay later and scholarships.
Whereas in the meantime, classes will be later divided into small groups, which implies that teachers will have to increase their working hours. On the other hand, online courses will still be available for students who cannot join the institutes. This even raises concern for maintaining a proper balance in the ratio of student and teacher, teachers' safety, and the quality of work provided by teachers in their institutes.
While considering these disputes, the Indian Institute of Technology (IIT) has granted permission from the HRD ministry to continue the classes digitally for the upcoming semester and reopen the institute from coming January. The director of IIT Madras, Mr. Bhaskar Ramamurthy, said that they are unable to get back all the students because of the infrastructure. The university's hostel rooms are on a double sharing basis, and it is difficult to give single rooms to their problems, which is a significant issue for all the IITs. Although, the new hostel construction is still in process. Ramamurthy also added that the institute is trying to develop a unique solution very soon to introduce a model through which both offline and online learning can be held together. The idea is, to begin with, a few students on the campus which is not yet started.
Campus as an isolated unit
Institutes those who are planning to reopen are considering many new initiatives. The Indian School of Hospitality (ISH) has planned to reopen their institute with proper arrangements of isolating their full campus to keep the teachers and students safe from the spread. The institute has planned to keep all their students and the faculty to stay in the institute's campus hostel. The institute will also ensure that the people in the institutes are properly sanitized from the rooms to the classes and even the canteens and other areas used regularly by the institutes. In case where a student is required to travel, then he will be provided the institute's private transport. Such a measure taken by the institute will ensure that the campus and their students work together as a unit by adopting proper safety measures and avoiding any external contacts.

Ansal University is also trying to follow a similar plan. Even during the lockdown, their hostels were open and mostly used by international students who couldn't fly back to their home and were stuck in the university itself. The entire campus was transformed into an isolated unit during lockdown by the university, and similar efforts are expected to be made when the university reopens its functioning.
According to the Vice-chancellor, it was very challenging for the institute to deal with the support staff and 200 students under a single roof. The entire campus was considered a small town. But specific rules were imposed which included that the hostel rooms capacity was reduced and a maximum of 1 or 2 occupancies was accommodated. It was made mandatory to wear masks whenever students used to go out of their rooms. The contact was made limited among the hostel dwellers, faculty members, and day boarders. The in and out movements of the students were strictly monitored and restricted. No visit is to be allowed until the situation normalizes, including any outings during weekends or visiting home after a semester. Everyone was instructed to follow these mandatory norms on campus strictly to avoid any contamination.

COVID special fee-cuts and scholarships
Many institutes offer luring deals of loans at zero percent interest, special cuts in fee, and delay fee payments for those who are fighting this coronavirus at the forefront or are affected by it.
Chandigarh University offers a 10 percent reservation or quota for children in this regard, including children of police officers, doctors, garbage collectors, paramedical staff, and many more. An additional 10 percent rebate on fees will be provided on the course's full duration at the university from a fund of Rs 5 crore is also being announced for the upcoming cycle of admission, which is held by the varsity.
Lovely Professional University (LPU), Phagwara is even offering free education for students who are fighting this coronavirus at the forefront or are affected by it. The LPU is even going to bear the student's cost for which it has provided Rs. 20 crores.
LPU has even minimized its eligibility criteria to avail of the merit-based scholarships currently available as low as 70 percent. Since students do not have their class 12th results or UG final years result, therefore, the university has decided to take advantage of the scholarship on the marks secured in higher secondary for scholarships of PG and 10th grade for courses of UG.
Many other institutes think that people are indirectly affected due to this pandemic, and therefore, they are giving options for paying fees later. ISH is offering loans at zero interest on their fees. This states that students can study in their college without any payments, but they even can pay their fees in installments. These installments will be based on the student's package. As per Mr. Dilip Puri, CEO and Founder of the institute, the institute will provide a facility to the students to repay their installments in a term of 4 years'.
College to run double shift
Many colleges are running in double shifts, in which few students will attend the college in 1st half, and the rest will be attending the college in 2nd half. JK Lakshmipat University will be working from 9 am to 6 pm. At this time, teachers and students will be given a proper schedule to visit the college, which will be followed by appropriate sanitization. According to the pro-vice-chancellor of JKLU, the institute has a ratio of student vs. faculty of around 12:1, which will make sure that each class has the actual distribution of teachers without having any doubts in the double shift work.
Whereas, Maharashtra's ITM institute of health science has an alternate schedule for batches to ensure student and teacher ratio. Each class will be divided among two of which 1-half students will attend the college on 1st day, and the rest will be attending the college on another day. This will not only make sure alternative study days but will even hold classes online. Even the faculties will alternate between offline and online teaching. Whereas, those who will be attending college will make sure that proper rules regarding social distancing and sanitizations are followed along with mandatory installations of the Aarogya Setu app.
The institutes are also planning to provide transport to students from their home to a college campus and back to ensure that they do not come in contact with outsiders. The institute will claim the number of trips made by buses, and this will be increased even more for maintaining social distancing while accommodating in these buses.
Higher institutes are managing online orientation classes for students. Even IIMs have started conducting online orientations. Pearl Academy will then be conducting courses of four modules called the pre-semester education from 1st July, and these classes will begin from October.