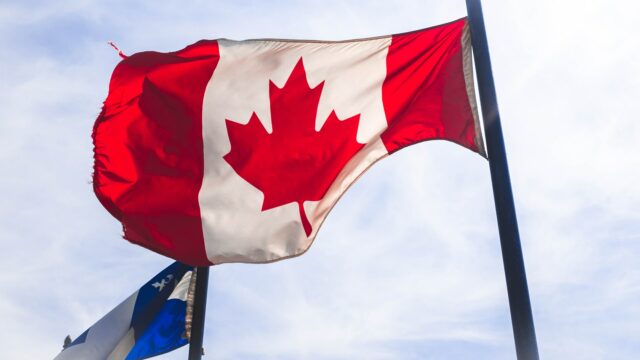 It's each individual's dream to study in international study destination (university or college) and get the education of his/her choice. One has to satisfy the eligibility criteria and live the quality of life one wants. With the below-mentioned scholarships, your study dreams are just at a stone's throw distance.
Recognizing this situation, i.e., the importance of education for students who want to go for higher education abroad, several top Indian corporate houses have offered prestigious U.S. and Canadian universities scholarships. These scholarships are particularly for Indian students. To qualify for these scholarships and fellowships or bursaries, you must have exceptional talents or satisfy the eligibility criteria.
Canadian universities and the Canadian government provide scholarships to meritorious international students and fund their studies. One has to keep in mind the eligibility criteria and closing date. The type of award and money amount available differs from a different institution. It's very competitive, so one should apply well ahead in time.
Requirements for studying at a Canadian university/college: Your percentage (academic score), documentation, good IELTS score, visa.
Scholarships for Indian students to apply for studying in Canadian universities/colleges
Shastri Indo-Canadian Institute
Graduate to post-doctorate and research to training fellowships available
Students enrolled in Bachelors, Masters, M.Phil degree programs in Indian universities or institutions to pursue research their interested area
Eligible students can also do an e-course, or pursue an e-internship at Canadian universities
Duration is up to 8-12 weeks
The value fellowship is for CAD 500-1,000
Canadian Commonwealth Scholarship and Fellowship Plan
This particular scheme identifies students with high intellect from Commonwealth countries who are applying to advanced study and research at the Master and Ph.D. level  
The award includes travel, living allowance, and tuition fees
It includes Graduate Students Exchanges, which provides $10,000 for transportation, living expenses for 5-6 months
Ontario Graduate Scholarship Program
This scholarship is for graduate students in a wide variety of disciplines
Students must accept an offer from a university in Ontario and get a valid study permit 
The scholarship is for $5,000 per session. Therefore, you receive $10,000 (two consecutive sessions); and $15,000 (three consecutive sessions). 
Every award is tenable for one year (two to three academic sessions). The details of this award will be mentioned in your offer letter.
Deadlines are given by the current or proposed graduate unit 
National Research Council of Canada (NRCC)
Research associateship is offered to master's degree holders in engineering and Ph.D. holders in engineering disciplines.
Ontario Trillium Scholarship
Announced in November 2010 for doctoral students from around the world to study in Ontario
Each scholarship is worth $40,000 annually
75 scholarships are awarded each year
Ontario universities 
Awards the scholarship to international Ph.D. students based on merit and program criteria
Partnership awards by Social Sciences and Humanities Research Council of Canada
For Ph.D. candidates
Supports new research initiatives in social sciences and humanities
Worth up to CAD 20,000
Duration: 4 to 7 years
Banting Postdoctoral Fellowships
Provided by the Canadian government to international students to do postgraduate program within the natural science, social sciences, or healthcare research
This Postdoctoral Fellowship is worth $70,000 per year for two years
The deadline for this scholarship is 1st October 2020
Vanier Canada Graduate Scholarships
This particular scholarship is awarded by the Government of Canada to meritorious students who aspire to pursue a doctoral degree at a Canadian university/college
Duration is for 3 years and the amount is 50,000 CAD per year
The deadline is November 3, 2020
Non-Government scholarship:
Anne Vallee Ecological Fund
These scholarships are designed for international students to support them pursue animal research at master or doctoral program in Québec or British Columbia University
This fund offers two $1,500 scholarship
Trudeau Scholarships and Fellowships
Provided to international students who are at a doctorate level for some specific Canadian institutions 
The amount is $40,000 each year for three years; and $20,000 each year for three years, as research and travel allowance
Deadline: Mid Fall Session
University of Calgary Graduate Awards
The University of Calgary provides different awards, scholarships, and bursaries to meritorious Canadian and international students in diverse fields of study. Some of the scholarships begin at the high school level and extend up to doctoral studies. So there are several scholarships, bursaries, and awards offered by the University of Calgary, you should choose those financial aid programs that you are finally eligible for.
Did you know that your SOP carries upto 70% weight-age in the admission process? If you want to ensure that you have the highest possible chance of success with your application checkout our
SOP Writing Services
to work with the best experts! Honest prices and delivery guaranteed.
University of Manitoba Graduate Fellowships
The University of Manitoba Graduate Fellowship offers a total monetary award of CAD 14,000 for master's degree studies and CAD 18,000 for doctorate studies. The fellowship funds are there for students in the fields of graduate study. However, students pursuing an MBA are ineligible for this specific fellowship.
Visa Guidelines
Getting a scholarship in Canada does not automatically guarantee a study visa to this particular country. Visas are specifically issued to students who satisfy all criteria established by the immigration authorities of this country. Keep also in mind that visa regulations are subject to change. However, in some cases, you may also have to prove your willingness to return to India after completing your studies.
Final Tips
High demand in India for people in specialized fields holding academic qualifications from Canada is worth considering applying to the fellowships, scholarships, bursaries, and awards. Finding and using for a fellowship from Tata or Reliance can help you get a good job at large corporations. A degree from a Canadian university can also help pave the way to a bright and illustrious career in India.
Canadian universities and colleges also have their list of scholarships for Indian students. These are some popular scholarships with Indian students.
Make your study goals complete and apply for the scholarships mentioned above. And also, if you have any financial constraints, one can go for these scholarships.
After all, going after your dream life is the best thing one can pursue.