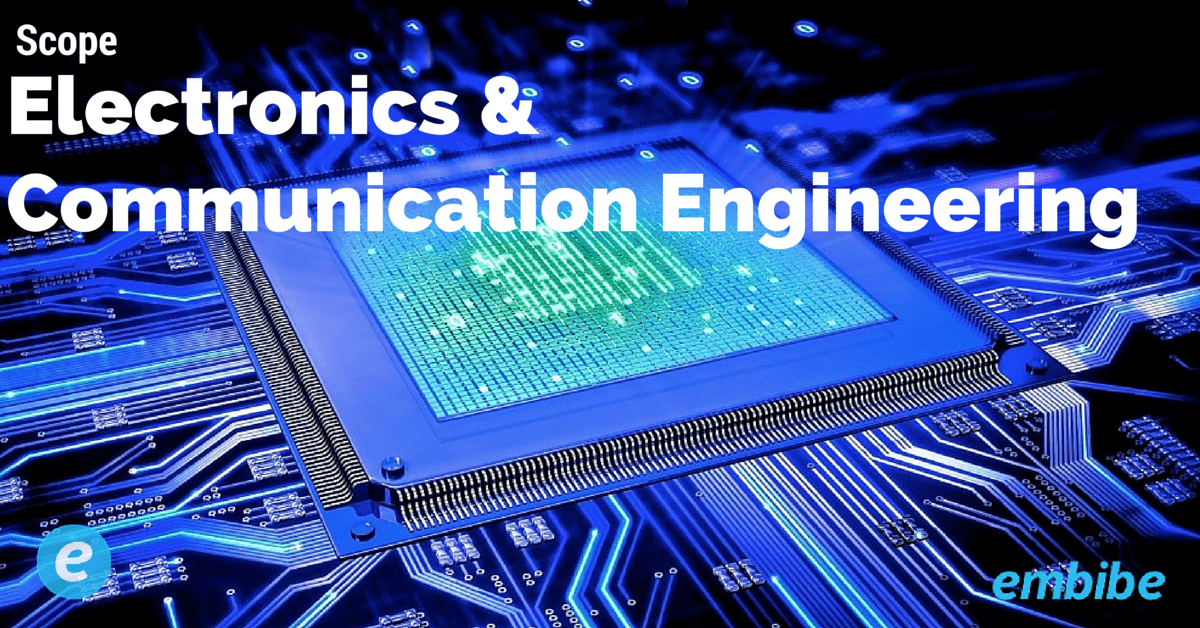 There are multiple courses you can opt for if you wish to specialize in electronics and communications. But before you go for a master's degree, ask yourself this –
What is the ultimate purpose of this particular course?
Do you want to upgrade your knowledge and enhance your skill set?
Is moving to a different country and settling there one of your life's goals?
Are you not satisfied with your current job?
Are you in search for a higher paying job?
Or is it peer pressure?
Choosing the right field for specialization is a task in itself. Graduating in one field opens up new doors for you giving you multiple options as your future career choices, whereas if you specialize in a particular field, you are somewhat bound to stick to it and work in a selected arena of workspace.
The subjects that you opt for in your master's degree are basically what defines your future job prospects and in which direction your career will be headed.
Here's a list of the most trending and successful specialisations in electronics and communications:
Electrical and Computer Engineering
The master's of science in electrical and computer engineering is designed to impart knowledge to students for more technically challenging fields. Emphasis is given on the technical aspects of both; electrical and computer science subjects.
There are scores of subjects from which you can select and specialize during the course of your post-graduation in electrical and computer engineering.
You can apply to leading-edge positions in industry in the fields of electrical and computer engineering with this degree. It provides a wide scope of career options for anyone who is on the lookout for an eminent job with a good salary.
Data Analytics
Data analytics is the combination of intelligent analysis of large chunks of data for a business/ organization with respect to numerous business applications. A data analyst basically focuses on mathematical and programming skills and tools that help create unique patterns for large volume of data (information) that could potentially be used for the benefit of an organization. Data analyst is considered to be one of the highest paying engineering jobs in today's business world.
Biomedical Imaging, Bioengineering and Acoustics
Biomedical imaging, bioengineering, and acoustics research are advancing technology in ultrasound, optical imaging, optical coherence tomography, magnetic resonance imaging (MRI), speech and hearing applications. Current research in these areas includes the development of optical coherence devices that are used in determining the resected tumours in breast cancer. It is an interesting field with major influence of biomedical research. This course proffer job prospects in research and pharmaceutical industries more as compared to technical fields.
Integrated Circuits
IC's are the core nucleus of every electronic device that we use today. IC's are used to build the foundation for remote controls, televisions, laptops, desktops, multi-media devices to mobile telecommunications and much more. Better IC's are being designed to create smart, cost-effective, fast and energy-efficient communication systems.
Specialization in Integrated circuits lets you choose your career in a variety of job positions such as designers, developers, operations, engineers, analysts, etc. Masters in Electronics and communication with integrated circuits is considered one of the best and core degrees one can attain.
Control and Automation
Control and automation industry has rapidly developed over the last decade. With highly paid, major employment opportunities, people have an inclination towards this particular course. Increase in automation has resulted in higher work efficiency levels, faster outputs and more reliable products.
From airport and cargo management, railways, building automation, software automation to manufacture automation and process industries, there is a vast scope of job opportunities in different sectors for candidates with this particular specialization.
Telecommunications and Network Engineering
Telecommunications and network engineering is a course designed for students to understand multimedia communications, optical networks and wireless network access fully. Its main objective is to develop an in-depth knowledge on practical as well as theoretical aspects of the modern communications system and signal processing. This course majorly includes subjects like probability theory and random process, digital communication system and statistical signal processing.
One can either enter into the research field or work as an engineer in an industry after the completion of their course.
Microelectronics and quantum electronics
Microelectronics traditionally includes study about semiconductor devices, design and fabrication of integrated circuits. Here is a list of courses from which you can choose your specialization in microelectronics and quantum electronics:
Did you know that your SOP carries upto 70% weight-age in the admission process? If you want to ensure that you have the highest possible chance of success with your application checkout our
SOP Writing Services
to work with the best experts! Honest prices and delivery guaranteed.
Mixed-signal VLSI Design
Analog and Digital electronics
Microelectronics design lab
Integrated Circuits Design and Fabrication
Fundamentals of Solid State Electronics
Power and Energy Systems
Power and energy system encompass the production, distribution and control of electric power. It is a core subject of Electrical engineering which consists of studies about motors, generators, transformers, transducers and power plants.
Though it is a conventional degree, it is still given heavy importance owing to its exorbitantly high paying jobs, considering you have the opportunity to work with huge power plant industries and government regulated organizations.
Electronics and communications is a vast industry with millions of sub-industries that cater to the business/consumer world on a regular basis. If you're an electronics and communication engineer graduate, you have absolutely no reasons to fear about the availability of courses for a master's degree.
However, it is imperative to understand the purpose of attaining a degree, unless you have a clear vision of your goal, needless to say, do not take up a course just for the sake of it.
Also, once you have figured out the course in which you wish to specialize, you need to evaluate other factors such as:
University Rankings
Fees and Accommodation
Health/Medical insurance
Age & Family responsibilities
Only after you've sorted all of the aforementioned, should you move forward with your plan of going for higher education.