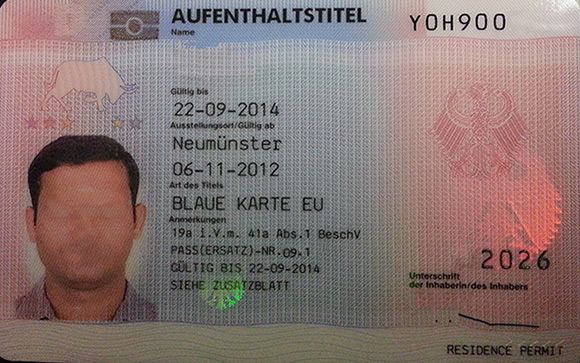 If you lose your German visa/ EU Blue Karte or electronic residence permit (eAT), you are required to do the following.
Did you know that your SOP carries upto 70% weight-age in the admission process? If you want to ensure that you have the highest possible chance of success with your application checkout our
SOP Writing Services
to work with the best experts! Honest prices and delivery guaranteed.
Immediate Steps
Report the theft to the police. If you're residing in Berlin, you can report to Police online by clicking on this link. If you're outside Germany, report it to the local police. Make sure you have a copy of the report with you all the time. This is the only proof you have got in case someone else misuses your ID.
Inform the immigration office about the theft or loss of your eAT (in writing, by e-mail, by phone or in person).
Recommended Steps
Blocking the online ID function: If the online ID function was activated in your eAT, then lock it. This is for your own protection and avoids the misuse of your data. By phone at the nationwide blocking hotline (0180-1-33 33 33 /). The blocking hotline is available at any time.
Please enter the blocking password. You have received the blocking password together with the PIN (PIN for activating the function) and the PUK (PIN for unlocking the function) in a letter. The letter was delivered to you before the eAT was handed to you.
Please inform the foreigners authority immediately about the blocking.
If you no longer have the blocking password, you must visit the immigration office for blocking. Please take your passport with you.
How do I replace a lost or stolen Visa / Blue Card?
You must have your visa (blue card) reissued. The procedure will the same as applying for a new visa. To do this, visit your nearest Auslanderbehorde as soon as possible. You have to possibility to either renew your visa or take over the expiry date from your old visa. In case if you wish to renew, make sure you have all relevant documents with you.
Sometimes, residence permits are issued as adhesive labels by the Immigration Office. It is therefore likely that you will not get a new eAT card, but an adhesive label in your passport. Note that the visa fee is less if you're issued visa as adhesive level.
If you got more questions or suggestions, feel free to use the comment box below.