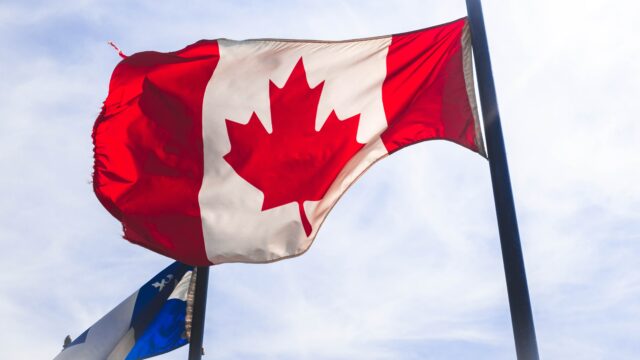 People choose to move to a different country, searching for a better life for themselves and their families. Canada has been a very welcoming and one of the most popular countries for immigrants to move in across the world. Here are the top 10 reasons why moving to Canada is so popular.
Culture and Diversity
Canada is an immigrant-friendly and a multicultural country. Culture starts with people, and people in Canada are amicable. The Canadians are also known for their honesty, and they expect the same from you. People are trustworthy, and it becomes a responsibility to keep up with that trust.
People from different parts of the world immigrating to Canada make their culture so diverse that you will see many cultural events happening all the time. People participate in these events/ fest and enjoy diversity. This also makes it a country that has almost no room for racism. This is also one reason why Canada is one of the most famous destinations for immigrants to settle in among the other countries.
Immigration System
The Canadian immigration system is very transparent, simple, and easy to follow. The country also has one of the most extensive numbers of visa options for immigrants wanting to move to Canada. Currently, there are over 70 immigration options across the country. Moreover, the country offers a variety of sponsorship programs like the Parent and Grandparent Sponsorship programs, to help the rest of the family immigrate to Canada.
Public Schooling and Healthcare is Free
Canada offers free public schooling for children of age ranging between five to nineteen. There are around 15,500 primary and secondary schools across Canada. As soon as you come to Canada, you are assisted in enrolling your children in free public schools.
Canada also offers free public healthcare to all its residents and citizens. Once you get access to the Health Insurance Card, you are considered a community member. You can claim all the benefits as a resident concerning medical aid facilities. Even if you do not have a Health Insurance Card, you can still access free emergency services. However, an international student or a tourist is not considered as a resident of Canada and is not entitled to free public health care. They should organize their medical insurance during their stay in Canada.
Natural Beauty
The country is very famous for its natural beauty. Canada has one of the highest numbers of lakes in the world. There are so many hiking trails, and you can enjoy the road trails from eastern Canada to western. There are a lot of natural parks in Canada, some of which are world-renowned, like BAM. The fall season is very famous in Canada. A road trip across Canada will give an exposure to the world's best natural beauty.
Public Safety and Security
According to the Global Peace Index (GPI), Canada is rated as one of the safest places to live. Canada has lower crime rates, internal conflicts with stable and peaceful governance, offering a reliable and friendly mainstay. The government and the Police ensure that there is public safety in place, especially for women. Women do travel at night or odd hours without having to worry about their safety.
Quality of Life
Canada is known for its quality of life, and when we talk about the quality of life, we will talk about pollution-free fresh air. One reason for low pollution in Canada is the public transport system. People prefer taking trains, TTC, buses instead of driving cars to their workplaces, which contributes to good quality air, less pollution, and less traffic.
There is no hierarchy driven culture in Canada, and it offers equality irrespective of being rich or poor. There is a minimum wage rate system that ensures that no one will be inferior to promote equality even if he/she is working at the minimum wage. This is a significant reason that there are so many lesser homeless people in Canada than in other countries.
Did you know that your SOP carries upto 70% weight-age in the admission process? If you want to ensure that you have the highest possible chance of success with your application checkout our
SOP Writing Services
to work with the best experts! Honest prices and delivery guaranteed.
Freedom
Canada is ranked 11th on the Fraser Institute's Human Freedom Index, and under its liberal government, promotes equality, freedom, and fair life. It is continually trying to be an egalitarian society where all the people can prosper and be happy. There is equality in terms of equal pay, irrespective of your nationality or gender.
Canada also celebrates the Pride Festival in June every year under the organization of the Pride Toronto, which is a non-profit organization that supports the LGBT2Q+ community and aims at equalization and freedom.
Work-Life Balance
The work culture in Canada is pleasant. People appreciate your time and do not contact you or expect you to work after working hours or weekends. This ensures that your times are cherished the most with your family and friends. Canada is also great for new parents, especially in terms of the leave policy. Canada offers a 1 to 1.5 years of maternity leave policy. Moreover, Canada also provides a paternity leave policy, where a father can also take leave for about 4 to 5 months. This ensures space for a responsible upbringing for the child.
Great Job Opportunities
Canada has been the most favored destination for many people across the world for jobs. Canada is the second-largest country in the world, has a deficient population. Moreover, the country has an elderly growing population. This is the reason Canada turns out to be a promising land for skilled workers and professionals seeking job opportunities.  Canada also provides the best working facilities for its employees and has emerged as the hub of employment opportunities worldwide. Being a rich country, Canada also offers the best-paying jobs globally, making it a trendy destination for setting up careers.
Also Read