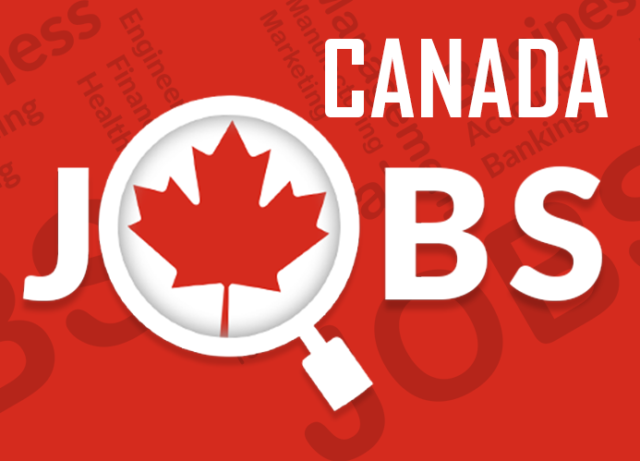 Canada is the second-largest country in the world after Russia, with a population of just about 37.6 million. In comparison to India, having a population of over 1.2 billion, Canada is thrice in size. Due to its low population, Canada offers to be a promising land open for skilled professionals and workers seeking job opportunities and making bright careers.
There are majorly two ways in which you can apply for a job in Canada from India.
Creating a Job Bank account under Express Entry Process if you are applying for Canada PR through the Express Entry program.
By other means of application.
Let's discuss each of the processes mentioned above in detail. 
Creating a Job Bank account under Express Entry Process
The best way to apply for a good-paying job in Canada is through the Express Entry Program. It is a system linked with Job Pool, which is called the Job Bank. This Job Bank mentions various skilled job vacancies available. All the available jobs in the job bank are LMIA (Labour Market Impact Assessment) permitted, and hence you can earn extra immigration points.
To register under Job bank account, you require the following:
Express Entry profile number: This number is generated after creating your Express Entry Profile.
Jobseeker validation code: This code will be allotted after submitting your profile, and through this code, you can register with the Job Bank.
Here is how you can create a Job bank account online:
Visit the job bank website (https://www.jobbank.gc.ca/).
Go to the Sign In page.
Click to "Sign up now".
Create your account following the instructions as required.
Other means of application
There are various other sources for finding jobs in Canada, apart from the one discussed above. Let us look into them:
Use LinkedIn Account: You can apply to social media networking apps like LinkedIn to get in touch with Canadian employers. First, you have to create a professional account on the app. Then, follow the Canadian firms and employers and keep track of the job positions required and apply accordingly.
Job Websites: Search for Canadian job portals like Monster.ca, Canadajobs.com, etc., and apply for the required posts. These job portals provide several vacancies required to be filled by skilled professionals.
Immigration consultancy: Hiring a professional immigration consultancy is also a reliable source for a job hunt in Canada. These consultancy firms know the Canadian economy and job market status and help find a good-paying job.
Job vacancies in Newspaper: Canadian newspapers print vacancies for jobs. So, one can explore those and contact the authorized person accordingly. 
Why Is Permanent Residency Good Option To Get A Job In Canada?
Canadian PR is a permanent visa that allows the applicant to live and work in Canada permanently. It is similar to that of US Green Card. You don't require any LMIA approved job/ employment offer from Canada to apply for Canadian permanent residency. The Canadian employers prefer applicants having Canadian PR over an oversea applicant who doesn't have the PR visa approval. In Canada, it is always preferred first to employ permanent residents. The average processing time to obtain a Canadian PR visa is about 6-12 months, depending upon your profile, point score, and other factors.
There are many benefits of securing a PR visa. Let us discuss a few:
Access to live, study, or work anywhere in Canada.
Access to establishment, expansion, or management of a legally approved business in Canada.
Access to work for any company in Canada.
Spouses can work without any additional permits.
Access to claim unemployment benefits.
Right to apply for Canadian citizenship in 3 years.
Access to all privileges of a permanent resident such as free education, free healthcare, etc.
Right to protection under Canadian law and Canadian Charter of Rights and Freedoms.
Ways To Get Canada Permanent Residency Without Job Offer?
Once you get the permanent residency in Canada, you are considered a Canadian. A Canadian is always given an advantage over a work permit holder. The best way to get Canada Permanent Residency by an immigrant without a Job offer is through application in the Federal Express Entry System or a Provincial Nominee Program (PNP).
Let us discuss the best ways to immigrate to Canada in detail.
Express Entry System: This system is designed by Canada's government to make the Canadian Visa Application process easier for the aspiring skilled foreign immigrants by providing a point-based online system. This system offers points to the applicant on factors such as age, education, language skills, work experience, etc. The applicant needs to score a minimum of 67 . under the Federal Skilled Worker (FSW) category of the Express Entry system to become eligible.
Provincial Nominee Program: This program is an agreement between the Canadian government and the local provinces, by which the provinces and territories participate in PNP and nominate a variety of persons aspiring to migrate to Canada and settle in that specific province/territory. A person getting nominated by a province or territory gets an additional 600 CRS (Comprehensive ranking System) points.
Process For Application Of Canada Permanent Residence Visa.
Canada requires skilled workers in abundance, and so it has a very user-friendly and flexible environment concerning providing the permanent residency to the aspiring immigrants. It is also easy to become a citizen of Canada after holding three years of Permanent Residence.
Did you know that your SOP carries upto 70% weight-age in the admission process? If you want to ensure that you have the highest possible chance of success with your application checkout our
SOP Writing Services
to work with the best experts! Honest prices and delivery guaranteed.
Here is the step by step guide for the application process for Canada residence visa:
Eligibility: The immigration system of Canada is point-based. Therefore, check your eligibility with respect to the minimum application score first.
Language Proficiency Test: Canada has two official languages, i.e., French and English. The immigrants are expected to know both and clear a language proficiency test like IELTS, TEF, TOEFL.
Create An Online Profile: In the case of the Express Entry program, an online profile on the IRCC website must be made by the applicant. Whereas, in the Provincial Nominal Program, a profile on the respective province's portal is required to be made.
Submit Educational Credential Assessment (ECA): Where the applicant has done his education and studies outside Canada, he needs to submit ECA. Submitting the same provides an advantage of an additional 150 CRS (Comprehensive ranking System) points.
Invitation To Apply (ITA): After the above steps have been completed and submitted, the authorities examine the profile and provide rank and score. The high scoring profiles receive an Invitation To Apply (ITA).
Submit Completed Application: On receiving the Invitation To Apply (ITA), the applicant must submit a completed application within the next 90 days.
Medical And Criminal Background Check: The applicant must have a medical background check of its mental and physical wellbeing. Also, a criminal background check is required in the form of a clearance certificate by the city police, where he was last living for over six months.
Receive COPR (Confirmation Of Permanent Residence): Once you obtain the Permanent Residence visa, it remains valid for five years
What permanent residents can do
As a permanent resident, you have the right to:
get most social benefits that Canadian citizens receive, including health care coverage,
live, work or study anywhere in Canada,
apply for Canadian citizenship,
protection under Canadian law and the Canadian Charter of Rights and Freedoms.
You must pay taxes and respect all Canadian laws at the federal, provincial and municipal levels.
What permanent residents cannot do
You are not allowed to:
vote or run for political office,
hold some jobs that need a high-level security clearance.