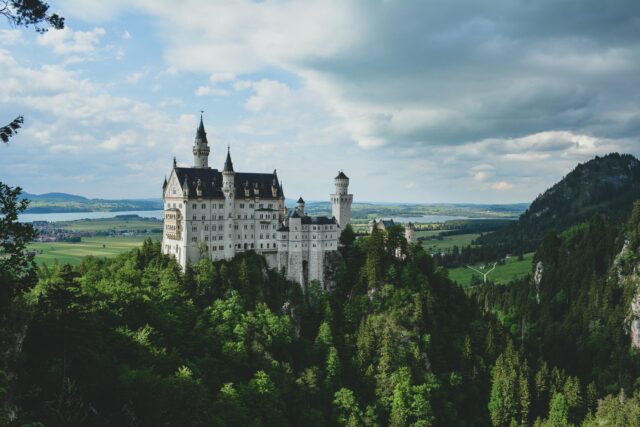 Regarded as the land of hard workers and top-class inventors, Germany is blooming in the field of education. It puts education ahead of anything else is evident from its Cost Free Education Policy in the public universities. The Deútschland is becoming one of the hot spot destinations for Masters aspirants across the world, especially India.
Want to know Why and How? Keep reading as we take you to the world of world-class education systems.
Ranking
Germany is ranked no.1 in the European countries in the field of Masters, beating the United Kingdom and France, which follows right behind. This ranking is based on three major factors.
Quality of Education
Cost of Education
Career after Education
Germany has more than 500 universities offering over 19,300 courses. About 13,000 Indian students had enrolled in 2017, marking a 16% increase from 2016. The tuition fees in most of the public universities are nearly zero or relatively the lowest. Getting a Permanent Residence is relatively more straightforward. Approximately 69% of the international students stay back in Germany after their Masters.
Types of Master's Degree
There are two types of master's degrees in Germany, a Consecutive Master's Degree and a Non-Consecutive Master's Degree.
• Consecutive Master's Degree: This degree is for students who plan to pursue their degrees from the same or a closely related field to their undergrad. In this category, the only candidate with a relevant bachelor's degree will be accepted. For instance, if you are a computer science engineer, you can select courses related to computer science like artificial intelligence or machine learning for your master's specialization.
• Non-Consecutive Master's Degree: This degree is for students who plan to pursue their masters in a different but related area to their undergraduate. A non-consecutive master's degree is suited for students who plan to work between the under graduation and post-graduation. If you are a computer science engineer and plan to shift to mechanical, you have to present relevant work experience to get into mechanical.
Types of Universities
Now coming to universities that offer the degrees mentioned above. The universities in Germany are divided into two, Hochschule and
• Hochschule or Technical Universities
These specialize in the domains of Engineering, Science, and Technology. Hochschule focusses more on research-based learning, and the course work primarily depends on research works and projects. Popular masters and Ph.D. degrees fall under this bracket.
• Fachhochschule or Universities of Applied Science
These focus on the practical aspects of Social Science, Engineering, and Business Sciences. These universities also have partnerships with commercial organizations, and the coursework is more theory centric and practice-oriented. For example, courses like business administration and life sciences come under this wing of universities.
Around 400 universities fall under the public sector, and about 120 universities fall under the private sector. All the public universities have nearly zero tuition fees or just a minimum semester contribution. At the same time, private universities are not so generous.
Quality of Education
Germany is a land reputed for its focus on education. What less can you expect from the country which invented the concept of Research Universities? Yes, the world's first Research University is the Heidelberg University, founded in 1386 and has produced over 30 noble prize winners. Legends like Albert Einstein, Max Planck, and Werner Heisenberg are the greatest minds that Germany has produced. The quality of education in Germany is just unbeatable.
Why Free Education?
The Germans put education before anything else. Also, Germany has the 3rd highest population of citizens aged above 65. This is why Germany looks out for young and skilled graduates from across the world to push their economy forward. The plan can be proclaimed as very successful, looking at the percentage of students who stay back in Germany after completing their MS.
List of Top 10 German Universities (Research-Based)
About four universities occupy a spot In the top 100 globally, and nearly all of them fit into the top 150.
| | | |
| --- | --- | --- |
| University | German Ranking | Global Ranking |
| University of Munich | 1 | 46 |
| Heidelberg University | 2 | 54 |
| Technical University of Munich | 3 | 80 |
| Humboldt University of Berlin | 4 | 90 |
| University of Bonn | 5 | 109 |
| Freie University Berlin | 6 | 116 |
| University of Gottingen | 7 | 138 |
| University of Hamburg | 8 | 148 |
| Eberhard Karls University | 9 | 159 |
| University of Freiburg | 10 | 163 |
Admission Process
Let us discuss the steps involved in the admission process at a German University.
Step 1: Course Evaluation
In Germany, you have to apply to the preferred universities or courses individually and via any centralized portal. However, some universities use a special service called the Uniassist. Uniassist is a portal which screens your application and process it to the universities for it to make decisions regarding your admission.
Step 2: GRE
German admissions are highly competitive. The universities prefer subject matter experts with strong academic backgrounds, research, and work experience. Although it is not a mandatory criterion, it is still advisable to have a good GRE score to support your profile. So start your GRE preparations early.
Step 3: Transcript Attestation
Some German universities require you to get your undergraduate transcripts attested by the German Embassy. The number of days required to get your transcripts attested will vary depending on the state you studied in.
Step 4: University Selection
Selecting the right universities based on your research interest, budget, and the profile will increase your chances of admission. What if you want to go to a private university? Do you get a scholarship? Well Of course. You should be researching it in the DAAD or the German academic exchange services.
Step 5: Contact Professors
Conduct small research of the department of the university that you are interested in. Then contact the specific professors who share your research interests and who you would like to work within the university.
Step 6: Letter of Intent
Similar to your SOPs, the German universities require you to submit a letter of intent explaining why you are passionate about the course and why you want to pursue a master's degree.
Step 7: Target A1 in German
Though the German language is not a mandatory criterion for all the universities, it will act as a bonus to your profile.
Step 8: One Page Resume
Prepare a one-page resume that outlines your qualifications and achievements and is short and crisp.
Application Fee
You will be charged an application fee to process your application. Most universities charge about 50 Euros per application. The Uni-Assist application fee is set in the following manner:
1. 75 Euros for 1st University, and
2. 15 Euros for every subsequent application that you send.
What after an MS in Germany?
Germany is the breeding ground for one of the top companies in the world, with its headquarters located across the scenic landscape. A few of them being Audi, Mercedes Benz, BMW, Porsche, Siemens, SAP, Texas Instruments, Intel, and many more. Germany has a GDP rate hitting 2.2% and the unemployment rate at 3.4%. This can be a ticket to kick your game up with careers in Germany as the country offers you multiple opportunities.
Did you know that your SOP carries upto 70% weight-age in the admission process? If you want to ensure that you have the highest possible chance of success with your application checkout our
SOP Writing Services
to work with the best experts! Honest prices and delivery guaranteed.
If you have any queries related to this topic, please drop a comment in the comment box below, and we will be happy to help you out.