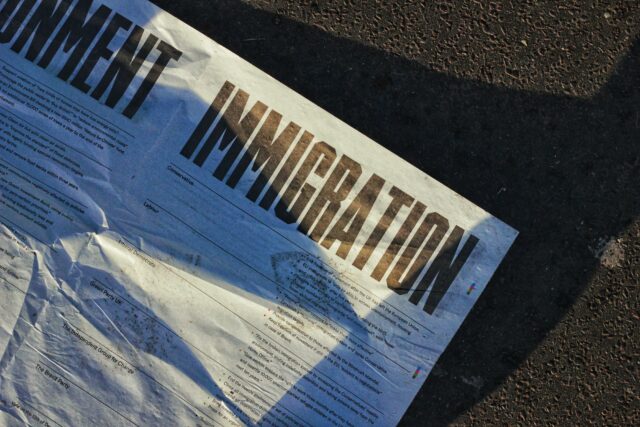 Are you wanting to apply for Canada PR but worried because your CRS points are too low? Have you missed your ITA from Canada? If it is so, then do not worry and try out these backup immigration plans.
Did you know that your SOP carries upto 70% weight-age in the admission process? If you want to ensure that you have the highest possible chance of success with your application checkout our
SOP Writing Services
to work with the best experts! Honest prices and delivery guaranteed.
Back-Up Immigration Plan If You Have Low CRS Points For Canada
Backup Plan 1: PNP Option
You can try for the PNP options. However, PNP options are not always reliable. They are work 50% at best.
Backup Plan 2: Australia Immigration
The second-best option for most people is Australia. However, because of strict guidelines and high competition, cracking Australian PR is more complicated than Canada.
Backup Plan 3: New Zealand Immigration
From the quality of life point of view, New Zealand is as good as Canada. So let us compare the profiles with Canada and New Zealand immigration.
Last Cut-off
In Canada, the minimum required CRS score to qualify under the Federal Skilled Worker Program is 471. This is a pretty much difficult target to achieve. New Zealand also follows the point system. To qualify under the Skilled Migrant Program, a minimum of 160 points are required.
Age
In Canada, 100 points are allocated to the age criteria. From the age of 20 to 29, you get full points, i.e., 100 for age category. However, from the age of 30 onwards, 5 points are reduced for every additional age. This means that for age 29 you score 100, for 30 you score 95, for the age of 31 you score 90, and so on.
In New Zealand, 70 points are allocated to the age criteria. It gives maximum points to the people falling in the age group between 20 to 39. Thus if your score is lower for Canada immigration due to your age, you still have a good chance for application in New Zealand immigration.
Education
Canada allocates 140 points for the education category. If you secure a master's degree, you get 126 points. However, New Zealand allocates 70 points for the education category. If you secure a master's degree, you get full points in New Zealand's Skilled Migrant Program.
Language Proficiency / IELTS
In Canada, if you score 9 in IELTS, you get 116 out of 128 (with a spouse). For IELTS 10+, you get full points. However, in New Zealand, there are no points for language. All you need is 6.5 bands or CLB 8 to qualify for immigration. Moreover, these criteria are for both you and your spouse. So, scoring full points in this criterion is very easy to score in New Zealand as compared to Canada.
Work Experience
New Zealand also allocates 50 points for this category. You get full points only if you have more than 10 years of experience. New Zealand prefers work experience more than age, especially in areas of high demand (called 'area of skilled shortage' in New Zealand.
Spouse
If your spouse also has a master's degree and has scored a minimum CLB 9, you get full points in Canada and New Zealand. Canada allocates 30 points, and New Zealand allocates 20 points for the same. Let us illustrate a case in the table below, and see the chances of selection for both Canada and New Zealand.
| | | | |
| --- | --- | --- | --- |
| Category | Profile | Canada Federal Skilled Worker Program | New Zealand Skilled Migrant Program |
| Last Cut off | | 471 | 160 |
| Age | 33 years | 80/100 | 30/30 |
| Education | Master | 126/140 | 70/70 |
| Language | CLB 9 | 116/128 | – |
| Work Experience | 10 years | 50/50 | 50/50 |
| Spouse | Master, CLB 9 | 30/30 | 20/20 |
| Skill Transfer | Canada Only | 50/50 | – |
| Total | | 452 | 170 |
| Eligibility | | Not Eligible | Eligible |
This shows that there is a high chance of getting New Zealand PR if you have the following criteria satisfied in your profile:
You are married.
You are under the age of 39.
Both you and your spouse have a Master's degree.
One of you has over eight years of skilled work experience.
You have CLB 8 or 6.5 Bands in IELTS.
Also read: Is it Worth Moving to Canada to study or work?, How Can You Apply For Job In Canada?