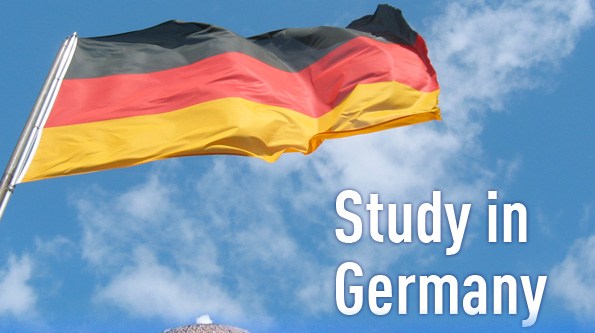 Have your applications to German universities got rejected even after the best efforts made from your side? If yes, it is essential to understand that sometimes the best shots are still not enough. Sometimes, the rejections might not be in your hands. There have been few students who got admitted to German universities with a weak profile, i.e., percentages below 60. Whereas, some strong profile students with scores above 80 got rejected. So, the question arises that why does this happen?
Barring the academic scores, there can be other factors too that may negatively affect your application. Here are some tips which could help you with your admission not getting rejected:
Tip 1: Apply As Soon As The Application Portal Opens
German universities do not wait until the start of the deadlines. They start taking admits as soon as they get applications from the students. So the ones who have applied first get an advantage over the ones who apply near the deadlines. This can be why the seats get filled from the initial applicants, and the competition becomes fierce among the late applicants. Our helpful bits of advice is to apply as soon as the application portal opens and do not wait for the deadlines to approach.
Tip 2: Keeping The Documents On Point
The education consultants often do not recognize the difference in the standards, formats, and procedures of the German Universities with the United States, Canadian or Australian universities. The German universities tend to follow their rules rigorously and do not like to see any variations. Mostly, these consultants have never been into German universities and lack experience in terms of the policies. Some consultants do not even have a master's or even a bachelor's degree. It is not the right decision to trust such consultants blindly. Have your background check done and be aware of the policies. You have to be very careful about it.
In the case of private universities, you can get a pre-admission confirmation in just 3 hours or so. This is where most education consultants try to trap students. They suggest the students the German private universities so that they do not have to get involved in the documentation issues, plus they get commissions per admit.
But to prevent your admission from being rejected by the German public university, you must keep your documents on point as per the prescribed instructions.
Tip 3: Gain Work Experience Or Learn the German Language
In case you don't have good grades, don't be disheartened. There are still ways to get admission in the German universities. In the case of English programs in German universities, having a good 2 to 3 years of experience dramatically impacts your profile. On the other hand, learning the German Language can be a big help for admission to German taught program.
Before enrolling for a German taught course, make sure that you have mastered the German Language to at least B1 level and can speak and understand the basics before applying to the universities. Later you can give a test for the same.
For admission in a Bachelor study program in Germany in German taught Language, you require knowledge of the German Language of minimum C1 level of CEFR or DSH II. For admission in a Master's study program in Germany in German taught Language, you require knowledge of the German Language of a DSH I or DSH II level.
Also, getting a good work experience not only helps with admission to a German university but also helps with your career. Simply, competition is rising day by day. With Germany becoming more and more popular in terms of study and jobs internationally, more and more students are trying to set up their careers. So, in the atmosphere of competition, students with added advantages like 2 to 3 years of work experience will always be on a safer side. They can make a head start of their careers directly into the industries without having to struggle initially for the low paying internship jobs or trainee jobs.
Did you know that your SOP carries upto 70% weight-age in the admission process? If you want to ensure that you have the highest possible chance of success with your application checkout our
SOP Writing Services
to work with the best experts! Honest prices and delivery guaranteed.
For any further questions related to this topic, you can comment in the comment box below, and our team will get back to you.