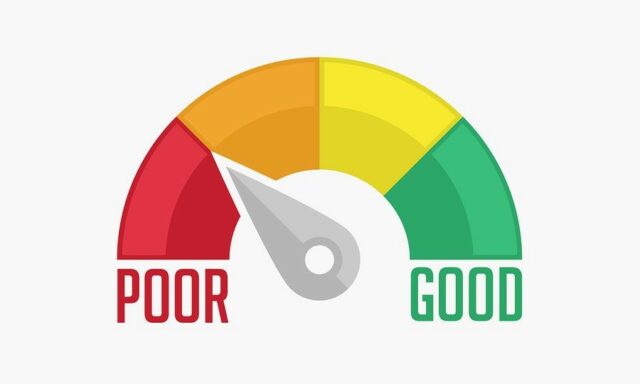 Is it your dream to study abroad, but you have a low GPA? Is your low score being a hurdle in your goal? There is no need to worry because even with a low GPA score, there are ways through which you can still apply to universities abroad.
What is a GPA?
GPA means Grade Point Average. It is a scoring system that has a score scale ranging from 1.0 to 4.0. Grades represent the scores. Generally, any score below 3 is considered a low score. Let us see the grade representation in the table below:
How Is GPA Calculated?
GPA is calculated by dividing the average grade points achieved by the student, by the total credit hours attended by the student every semester. Here, the Credit hours are the total amount of time a student spends in classes, and the Grade points are the marks received for the subjects. 
GPA = Average Grade Points / Total Credit Hours. The cumulative GPA represents the overall performance in all semesters of the curriculum by the student.
| | |
| --- | --- |
| GPA SCORE | GRADE |
| 4.0 | A |
| 3.0 | B |
| 2.0 | C |
Tired of seeing huge formulas  on other websites to get it converted? Well, here's our very own German Grade Calculator.
What Is A Weak Profile?
A weak profile can be defined based on two factors, i.e., in terms of Percentage in Bachelor's degree and Grades' terms. 
In terms of percentage in Bachelors:  Generally, a score below 60-65% in Bachelors is considered low, and hence the profile is regarded as a weak profile. 
In terms of Grades: Many German Universities follow the German grade system. Therefore, a low-grade GPA is considered to be a weak profile.
Did you know that your SOP carries upto 70% weight-age in the admission process? If you want to ensure that you have the highest possible chance of success with your application checkout our
SOP Writing Services
to work with the best experts! Honest prices and delivery guaranteed.
How To Improve Your Profile?
If you have a weak profile, applying as it seems is complicated. This is because there will be questions such as why are the grades low? And what makes you think that you can perform better in the country of preference, when your grades show that you could not perform well in your home country. A firm answer to these questions must be prepared to crack the interview. There are strategies through which you can combat low scores and make improvements to your profile to get admissions in your dream universities. Let us discuss the strategies in details:
1. Gaining work experience
Work experience of at least 2 to 3 years boosts the profile and increases the chances of gaining admission. The students already having better grades do not require work experience, but it is of great help for students with a weak profile. Even an internship can also do wonders to offset a low GPA.
2. Justify your journey in your SOP
An excellent SOP that justifies or tells your story is crucial. This is the time for any applicant to shine, irrespective of their profile. Make sure the SOP is top-notch. If you require professional help in drafting an excellent essay for your profile, get in touch with us.
3. Perform well in competitive exams
Depending upon what the universities require, you can compensate for your low grades and percentage by working well in competitive exams like the GRE, GATE, or GMAT. Also, a good SAT or ACT score is a good indication for the university's admission team, considering the effect of a low GPA in your profile.
4. Good English Proficiency
The IELTS/TOEFL exams are mandatory for students whose first language is not English. The standard IELTS score required is about 7.0 in many German universities. However, a lower score of 6.5 or even 5.5 is accepted by few universities. If you score an IELTS/TOEFL score better than the university's minimum requirement, then this will be a plus point in your profile. 
5. Applying to public universities in smaller cities (in Germany): 
This is important for aspirants willing to study in Germany. Public universities in small towns have fewer student applicants and hence low competition. This is because many students are not willing to go to smaller cities due to fewer opportunities in terms of part-time jobs. Grabbing this opportunity can be a good idea. Once you are in Germany, you can change your course or university till the 3rd semester of your current master's program., i.e., in the 1st and 2nd semester. However, after the semester, this change is difficult. 
6. Recommendations from your teachers and mentors
Getting a recommendation letter from a mentor or teacher with whom you have a good relationship can significantly help. These letters by highly qualified professionals act as a help to the admission team to get to know your qualities and characters. In this way, your teachers and mentors assure you that you are capable of good performances. If you need professional assistance, check out OnlineMacha's LOR Writing Services. 
7. Extra-Curricular Activities
The involvement in various extra-curricular activities like sports, music, theatre, etc. covers your low grades and shows all-rounder nature. Holding a prominent position in the clubs or organizations or volunteering important events shows the leadership qualities and acts as an addendum. Besides, working along with studies, or doing business simultaneously also works wonders to add an impression. It is all about not wasting your time and doing something productive by being involved in making initiatives and creating something. The universities, after all, see the future leaders in students. Therefore, balancing your academic education along with appreciable activities outside the classroom distinguishes you from other students, and such exposed skills give a boost to your personality overall, thereby boosting your profile.
By following one or more such strategies, you can highlight areas other than percentage and grades and very well compensate your low academic profile. For further questions about this topic, you can comment in the comment box below, and our team will get back to you.