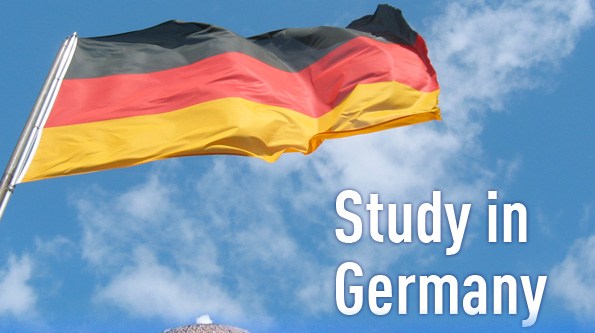 Germany has been lately transforming as an education hub for students from various parts of the world. The students have been preferring Germany over other countries for education because of low or no tuition fees, top-ranked universities, quick access to other parts of Europe using the student visa, and a globally recognized study program. 
Students who wish to start in 2020 with a UG or PG program for Germany must be aware of the requirements. In case, if you have not been adequately informed about the requirements for studying in Germany, without any further ado, let's begin and explain in detail about everything that you need to know for admission in top universities in Germany. 
In the current situation due to the coronavirus, making plans for the upcoming semesters is not easy. This is true for students but also for universities. Please visit the universities' websites for up-to-date information about the courses.
Also read: Germany cancels all Summer Courses for 2020, Impact of Coronavirus on Study Abroad Programs
Requirements for Studying in Germany
Students who want to apply to any premiere university in Germany can do so via the freshmen, postgraduate and doctoral. To apply to these programs, the students must have Hochschulzugangsberechtigung or higher education entrance certification. Let's discuss in detail about various programs under which you can apply to study in Germany.
For Bachelor's Degree Program
Those who want to apply for the bachelor's program must furnish a high school diploma certificate or Matura, A Levels, Bachillerato or also known as atestat, or baccalauréat, or a proof that you have passed the university entrance exam in your home country.
For Master's and Ph.D Degree Program
Students who are applying for the Masters and PhD program must ensure that their degrees or higher education certification has been approved by the German universities. It is not necessary that those who have passed higher secondary/ higher education/high school can easily apply for all study programs. Rather, the admission criteria has been broken down into general qualification or allgemeine HZB where students can pick all the subjects or a niche based specific graduation program known as subject specific qualification or fachgebundene HZB allowing students to pick just one specific subject on their own and continue with that in the PG and PhD programs.
Requirements to Study in Germany for Indian Students
Indian students find a lot of opportunities to study in Germany in jobs and other sectors, as a result, they are motivated to continue their higher education in this country. Those students who are applying from India must first figure out the course that they aspire to complete from a German university. There are roughly 380 recognized higher education colleges teaching over 17,000 courses, so it is unlikely to not find a relevant one that satisfies the goals of Indian students aspiring for Germany.
To shortlist universities and courses, follow this link to Germany's official database for international programmes in Germany.
Indian students must fulfill the following requirements for selection to any premiere college in Germany under the PG;
Entrance Qualification
Transcript of Grades
Proof of Language Proficiency
ID or Valid Passport Copies
Statement of Purpose
Those who are aspiring for the Master's degree & Ph.D must submit these documents as well along with the ones mentioned above;
Recognized Bachelor Degree
Transcript of Grades
Proof of Language Proficiency (German or English)
Important References (Recommendation Letters)
Work Experiences (Optional)
What To Do When You Have No University Entrance Qualification
Sometimes the school leaving certification fails to meet quality compliances or benchmarks set by the German universities. So, what's the way out? Such students whose school certification is not recognized or accepted by the German universities need to take the "Feststellungsprüfung" or also known as the assessment test. In this test, the students have the discretion to choose the subject as per their choice. 
Which are the Tests Candidates To Appear for Admission in any recognized Germany University? 
TestAS
The Bachelor Degree Program has set up a separate assessment criteria for international students to appear for an aptitude test. Appearing for this test ensures that the international students can score bonus points for a smooth admission process.. TestAS can give additional mileage to the students to get selected for the program that they aspire for in any recognized German university.
Language Test
For taking any course under the PG and Ph.D program, students must take the language test to prove that they have German proficiency and competency. Those who are applying for Germany this admission season must take TestDaF or Deutsche Sprachprüfung für den Hochschulzugang ausländischer Studienbewerber.
Candidates or applicants to any PG or Phd program can get a waiver to skip the German Language Assessment if they have appeared for and passed Deutsche Sprachdiplom (Level II), of the KMK ("Kultusministerkonferenz") or the "Goethe-Zertifikat C2: Großes Deutsches Sprachdiplom", Goethe Institute's "Kleines Deutsches Sprachdiplom" (KDS), "Großes Deutsches Sprachdiplom" (GDS) or "Zentrale Oberstufenprüfung" (ZOP).
Did you know that your SOP carries upto 70% weight-age in the admission process? If you want to ensure that you have the highest possible chance of success with your application checkout our
SOP Writing Services
to work with the best experts! Honest prices and delivery guaranteed.
Those students who are taking any university program in English language must pass the IELTS and TOEFL with a minimum 6.5 bands in reading, writing and listening. Minimum is 6.5, but it can vary based on the course and the relaxation that different universities provide. In some universities in Germany, even 5.5 bands can work to help get the admission. Whereas, some universities might demand even 7.5 bands. So, students/applicants whosoever is applying for the respective courses must inquire well in advance and apply accordingly.
GermanTaught Masters Program To Complete the Master's Degree
Most students in Germany of German descent do not want to continue with their PG or Post Graduate course, rather, they instantly join jobs after their graduation. As a result, for outsiders or students from other countries, they can easily get into the Masters program because of seat availability and complete the same easily. Students who are preparing for the German Taught Masters Program must meet the following requirements for admissions;
They should qualify TestDAF 4*4. The marks/scores should always be higher in all four exams.
Partial qualification in the German language in the assessment test of the participating college.
Certification of German Language Diploma ultusministerkonferenz/KmK" (standing conference of the Ministers of Education and Cultural Affairs) – Level II (DSD II)
C2-GDS of the Goethe Institute
Either large or small diploma in the German language or central senior level exam ZOP
German Bachelor's, Master's or Diploma Degree of a study program taught in German.
If you are applying for Germany in any of the chosen subjects or specific stream of your preference, you need to meet requirements that are mentioned in this blog for a smooth admission experience and a prosperous life in Germany.