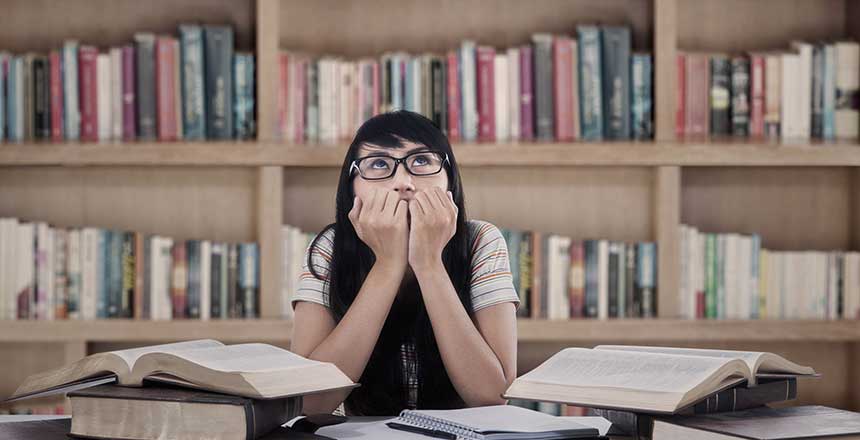 Germany often ends up as the top priority for many students when you have plans to move to Europe to pursue your dreams of getting into the best college. The high paying jobs and dynamic work culture allows better avenues for growth. But, when you are headhunting for better survival as a student, there are a few essential dynamics that you must first consider. If you are wondering how to get started with the same, you are in the right place. This blog will help you find out the query you have in your mind, "Can I finance my studies in Germany with Part-Time Jobs." Well, the answer is plain and straightforward; yes, you can finance studies in Germany working part-time. Note that this is only possible if you study at a public university. Here is how you can stay afloat without much ado.
Students from the European Union/European Economic Area
Students from the European Union enjoy special privileges at multiple German universities where they get benefited from the government's financing. Such leverage allows maximum cost optimization of the college fees. Even if they are working 120 full days or 240 half days at a salary range of € 10 0r 12.5, which is considered minimum or mediocre, they can very well stay put and survive in the competition. Even if you wish to pursue master's degree programs, even those programs will be discounted, and you can very well stay afloat as students in Germany from a better cost standard. The average living expense comes down to 850 €; if students can work even ten days, they can easily make 125€, which could easily cover ordinary grocery expenses. Keeping aside the discounts on college fees and other things, they can easily survive.
Students from India and countries outside the EU/EEA
A Non-EU/EEA student can work for 120 full days and 240 half days, and they have a lot of capacity to earn as much as €450, which is entirely tax-free. Students who are very well versed in the German language can find a job quickly.
Laws To Follow When You Take Up a Part-Time Job
You cannot work for more than 120 full days or 240 half days at work. But there is additional leverage given where you can work for more than 120 days, but that can only happen when your university is situated in a low employment area.
You need to show a work permit from "Agentur für Arbeit" or Federal Employment Agency if they want to take up the job.
Students who are enrolled in the preparatory or language course can only work when they have free lecture periods and use the time to earn money for survival.
Any student who is earning less than €450 is not compelled to pay anything as taxes. It is not mandatory for them.
It would be best if you were compliant with the federal law for working in Germany as a student.
Top Industries in Germany For Part-Time Jobs That Pay You Well
Teaching / Graduates/ Research Assistants
There is a good demand for assistant lecturers and graduates who are keen to look for students who can help them with copy assessment, literature research preparation, work in the library, and be engaged in supervision jobs. These are the aspects that will keep them moving in their pursuits to get high-paying part-time jobs and stay afloat in the competition for survival.
Did you know that your SOP carries upto 70% weight-age in the admission process? If you want to ensure that you have the highest possible chance of success with your application checkout our
SOP Writing Services
to work with the best experts! Honest prices and delivery guaranteed.
Support Staff
Students can also work as support staff or waiters at a cafe. In these jobs, the pay is often questionable, but it will give them enough avenues to grow by exploring the city and the culture.
English Tutors
Since English is not the first language in Germany, there is an excellent opportunity for those who want to earn in Germany if they are very well versed in English. In such situations, if there are students from the UK and India, they have a better chance to excel here. In the UK, the first language is English, which helps the students to speak that tongue and grow naturally. Secondly, for Indians, English is almost the second language with maximum people knowing how to read and write in English in India. Such advantages bring a lot of opportunities for them.
Assistants In Industrial Productions
As a country with affluent manufacturing sectors and industrial revolutions, you can assist in crucial industries and get paid in a considerable sum for the same. These opportunities can also work as a precursor to your future jobs in Germany.
Student Software Developer
This is by far the most sought category as the pay is higher, and there is a prospect that the company that offered you a student developer job may hire you full-time once your study is over. This way, you can easily bypass the job-seeker phase. If you have a profile in computer science, you should target student developer jobs.
Do You Need To File Returns or Anything for the Income Earned as Part-Timer?
Yes, but only if your income is crossing €450. There are other provisions also that can allow you to save considerable fees. You need to keep that in mind and proceed accordingly for setting up a transparent and lucrative high paying process.