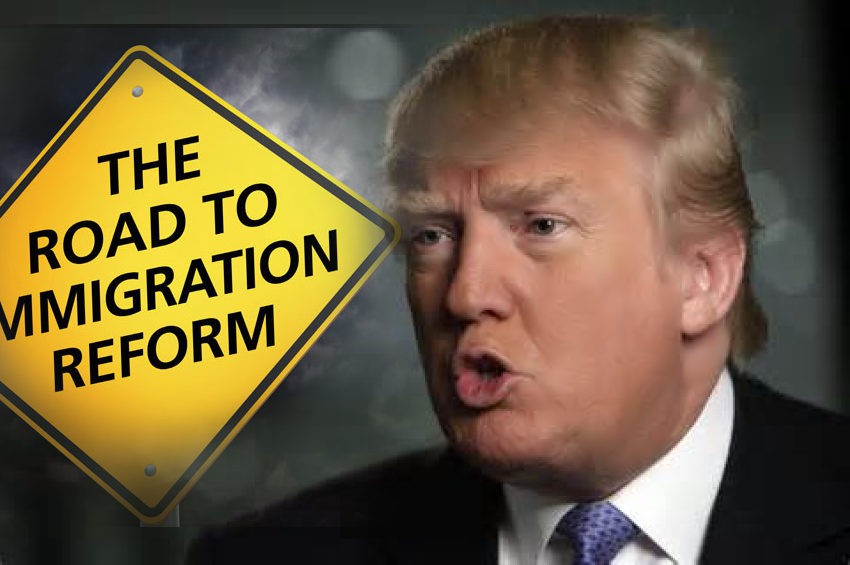 Trump says US joblessness high among young – the group that compete for work with J-visa recipients.
Did you know that your SOP carries upto 70% weight-age in the admission process? If you want to ensure that you have the highest possible chance of success with your application checkout our
SOP Writing Services
to work with the best experts! Honest prices and delivery guaranteed.
If you are from South Asian countries like India, Pakistan, Sri Lanka, Nepal, or Bangladesh then it's definitely a big No. No one will stop you from taking admission to colleges and staying there but the college fees are really expensive and everyone takes loans to fund their education. You may complete your studies but you may not get a job. The reason why Trump was able to connect with the people was that he promised jobs for Americans and would stop immigration. With Trump as the President, there will be an effect on hiring and there are chances that you might not get a job there. The worst part is the loan amount which will be a huge burden and very difficult to repay as the salary in the home country won't be enough.
Also Read:
US President Donald Trump has extended immigration restrictions, banning the J1, H1B, and other visa programs until the end of the year. Mr. Trump signed an executive order on Monday, with officials stating the move will protect American jobs at a time when the coronavirus pandemic has severely impacted the US economy. Officials said an estimated 520,000 immigrants will be prevented from working in the US from now until year-end due to the action.
Though US embassies across the world had effectively stopped issuing most categories of visas – impacting thousands of Indian students who had expected to travel to the US on the J1 program – Monday's order formalizes the ban until the end of the year. In addition to the popular J1 summer working visa for students, there are several other categories of J1 visas, including a program allowing graduates to work in America for a year and separate programs for interns and medics.
Blow to multinationals
The suspension of H1B visas, which are widely used by tech companies, will also be a blow for US multinationals who had lobbied hard for an exemption. Approximately, 85,000 H1B visas are issued annually.
The Trump administration also hinted that it wants a reform of the H1B visa system more generally, arguing that recipients displace American jobs.
Also included in the announcement are L visas, which allow inter-company transfers for non US nationals who want to work in the US.
There were some exemptions in the executive order – some H2B visas will continue to be issued for those working in the food production and agriculture industry.
In the presidential proclamation, the President notes that, between February and April, more than 17 million US jobs were lost in industries that are typically used by H2B visas.
He also noted that the unemployment rate for young Americans is particularly high – the age group that typically compete for work with J-visa recipients.
"The present admission of workers within several non-immigrant visa categories…poses a risk of displacing and disadvantaging United States workers during the current recovery," the proclamation states.
The US Chamber of Commerce denounced Mr Trump's latest immigration order. "Putting up a 'not welcome' sign for engineers, executives, IT experts, doctors, nurses and other workers won't help our country, it will hold us back," said the group's chief executive Thomas Donohoe in Washington. "Restrictive changes to our nation's immigration system will push investment and economic activity abroad, slow growth, and reduce job creation."
The outbreak of the coronavirus pandemic has severely curtailed travel into and outside the United States.
While some categories of non US citizens, such as green card holders and diplomats and their families, can move between the US and other countries, other categories of visa-holders currently living in the US legally are banned from re-entering the country if they have spent time in Europe, China or Iran. Similarly, US embassies have stopped issuing ESTA visas, which allow visitors to stay in the US for 90 days under the visa waiver programme.
200-mile wall
The announcement of the new visa suspensions was made ahead of a visit by Mr. Trump to the US-Mexico border in Arizona on Tuesday during which he is expected to highlight the latest phase in the construction of a 200-mile wall. Immigration was one of Mr. Trump's key election themes during the 2016 presidential campaign and is likely to resurface again as election day nears. An official survey suggests over 75% of students mentioned that they are considering studying in the US. However, more than half the students said, with Mr. Trump being the newly elected president, they are far less likely to study in the US now, compared to before the elections. The main reasons students grew less inclined to consider US study options included:
Over 80% of all students feel that the US is becoming less welcoming towards international students and minorities;
Students think the US will become weaker with Mr. Trump as president.
Students say that their view of Americans has worsened as a result of the elections.
Stressful living under H1B and F1 visas.
Long waiting time for green cards.
It is interesting to note is that the most popular alternative study locations are, predominantly, other Anglophone countries such as Canada(61%), United Kingdom(55%), Australia(35%). Furthermore, Germany(42%), France(23%) and Italy(22%) are also popular alternatives for International students.