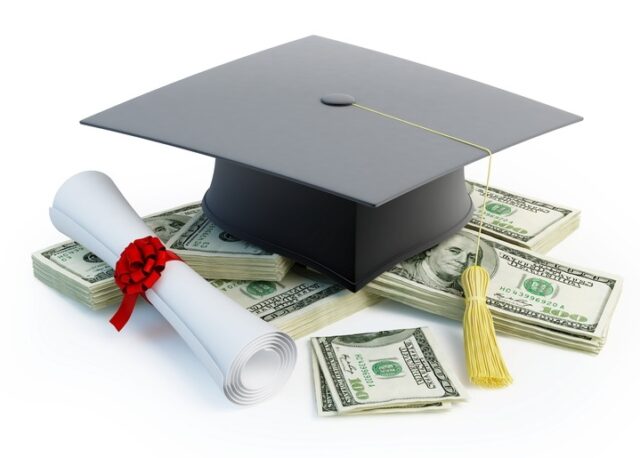 Scholarships/awards/bursaries are for deserving students looking forward to the study goals and dreams in the kiwi country. They can fund their studies well in advance, and the financial aids are partial/fully paid, depending upon the course and institution they choose. Scholarships are provided by governments based on the criteria's, upon the fulfillment of which one can pursue studies abroad and make their life quality better.
Requirements
IELTS score
The satisfactory academic score which will apply to a chosen destination, subject, and level
Visa
Documentation procedures
Closing date
Scholarships/bursaries are provided by the New Zealand government and private and public institutions as well. Many research programs provide up to 100% of the tuition fee and cover one's living expenditures. One may experience higher competition, so; one should start with the procedure about 8-12 months before one's preferred intake starts.
Scholarships which Indian students can avail are:
New Zealand International Doctoral Research Scholarships (NZIDRS)
Funded by the kiwi government, this scholarship is for Indian students who want to pursue a Ph.D. in New Zealand. Under this award are university tuition fees, living stipend (NZ$25,000 tax-free), and health insurance coverage (NZ$600 annually) for three years. Also, it depends upon the institution to institution.
New Zealand Commonwealth Scholarships
Indian students applying to a Master's degree or Ph.D. can try for the Commonwealth Scholarship and Fellowship Plan. The scholarship will include tuition fees, living, travel and health insurance, and establishment allowance. It offers many benefits, such as:
Did you know that your SOP carries upto 70% weight-age in the admission process? If you want to ensure that you have the highest possible chance of success with your application checkout our
SOP Writing Services
to work with the best experts! Honest prices and delivery guaranteed.
Full tuition fees
Allowance- NZ$ 491 per week for living expenses
Setup cost and establish a budget of NZ$ 3,000
Medical & travel insurance and research cost for postgraduate students
New Zealand Excellence Awards (NZEA)
NZEA scholarships offer an opportunity across all eight universities for Indian students to experience New Zealand excellence in many fields.
The scholarship is funded by Education New Zealand (ENZ) and New Zealand universities catering to Indian students. The scholarships in PG programs are 28 and in UG are 3. The value is NZ 5,000 each for the PG course and NZ 10,000 each for the UG course.
NZ-GRADS New Zealand Global Research Alliance Doctoral Scholarship
The Global Research Alliance on Agricultural Greenhouse Gas Emissions has started a new NZ-GRADS program if you are willing to complete your Ph.D. in agriculture emission science. It covers the expenses for 36 months (3 years):
Tuition fees -NZD 10,000 per year
Annual stipend for expenses NZD 28,000 per year (tax-free)
Medical insurance is NZD 700 per year
Visa application cost not exceeding up to $1,000
Airfare upon returning to New Zealand up to an amount of $6,000
Research allowance up to $1,500
SEG Scholarship
This scholarship program is by the Soshi Educational Group. It helps encourage the study of geophysics and related geosciences for undergraduate (A and B scholarships) and other programs (C scholarships)
Value of the scholarships
Scholarship A: NZD 7,000 annually(A)
Scholarship B: NZD 5,000 annually(B)
SEG Scholarship C: NZD 3,000 annually(C)
The award is for one year. For the academic year 2021-22, the applications are invited from November 1, 2020
Palmerston North City Mayor's Goodwill Ambassador Scholarship
Sponsored by the City Council of Palmerston North for promoting Palmerston North as a favorable location for the students. It is provided for career-based, undergraduate, postgraduate courses.
Amount of the scholarship: NZD 1,000 towards the first year's tuition
Massey University High Achiever scholarships
Course: for full-time undergraduate study.
Scholarship amount :$3,000 per annum
University of Canterbury International First-Year Scholarships
Course: Undergraduate degree program.
Scholarship amount :The scholarship values of $10,000, $15,000 or $20,000
University of Auckland Academic Potential Scholarships
Scholarship amount: $6,000 to $20,000 for three years.
University of Auckland Doctoral Scholarships
Courses: Doctoral.
Scholarship amount: $27,300 p.a. (tax-free) + cost of your compulsory fees
Barry Spicer and Owen G Glenn PhD Scholarships
Courses: PhD
Scholarship amount: Up to $30,000
William Chick Doctoral Scholarship in Architecture
Courses: PhD
Scholarship amount: $22,000
The Murray Wren Doctoral Scholarship in Architecture
Courses: PhD
Scholarship amount: $27,000
Van-Thanh Nguyen Postgraduate Engineering Scholarship
Courses: Postgraduate.
Scholarship amount: $10,000
Dean's International Doctoral Scholarship
Courses: Ph.D
Scholarship amount: $25,000
Sir Edmund Hillary Scholarship
Course: Any undergraduate program.
The scholarship amount is up to $10,000 per annum
Victoria Masters Scholarships
Courses: Research-focused Master's degree.
Scholarship amount: $15,000 stipend + domestic fees.
University of Waikato Summer Research Scholarship
Courses: Undergraduate, Postgraduate
Scholarship amount: $5,000 stipend.
University of Waikato International scholarships
Courses: Undergraduate, Postgraduate
Scholarship amount: NZ$5,000 applied to tuition fees
Government scholarships include under-mentioned financial support
Full tuition fees
Living allowance for necessary living expenses–NZ$480 per week.
Establishment allowance for accommodation and study expenses–NZ$3000.
Medical and travel insurance
Travel allowance, to and fro airfare at the start of the scholarship, and the end of the scholarship.
Assistance with research/thesis costs for many postgraduate research students
New Zealand International Doctoral Research Scholarships
New Zealand Commonwealth Scholarships for Master's Degree (1 – 2 years), Ph.D. (up to 3.5 years)
New Zealand International Undergraduate Fees Scholarship (NZIUFS)
Agatha Harrison Memorial Fellowship
New Zealand Development Scholarships
Scholarships in New Zealand are provided based on merit-based, need-based, student-specific, or course-specific grants, and the value of the scholarship varies depending upon the course and the profile of the student. The sponsored scholarships are meant to form a group of well-educated and highly proficient (who have an excellent academic record) people who can, in the future, contribute to generate sustainable growth in developing countries. Scholarships help builds strong links between New Zealand and partner countries. Plus, meritorious students deserve a chance to study in their preferred countries to have a better and great future.