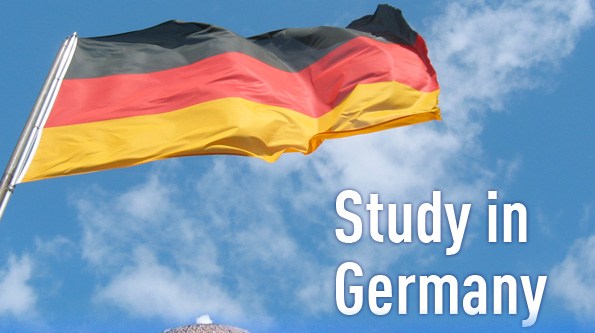 These Rankings are provided by QS World University Rankings bu Subject. Also note that the ranking depends upon research as one of its criteria, so University of Applied Sciences are ranked a little less than Technical Universities. It doesn't mean they are lesser than TU. Please get to the university websites for details.
There are two kinds of Universities in Germany- Technical University (TU) and University of Applied Sciences (Fachhochschule or FH).
Technical University (TU) – offer research based courses that are a foundation for Phd.
Fachhochschule (FH) – offer practical orientation and application. More focus is on practical methods and less on theory. FH do not offer Phd however it is possible to do a Phd after Masters from FH. Only TU offers Phd.
Following are the list of universities that are ranked highest in Computer Science and Information Systems
Karlsruhe Institute of Technology (KIT) – 

MSc in Geodesy & Geoinformatics

Technical University of Munich (TUM) 
Biomedical Computing
ComputationalMechanics
Computational Science and Engineering
Informatics (Computer Science)
 Master of Science in Cartography
3. Ludwig-Maximilians-Universität München (LUM) 
Neuro-Cognitive Psychology (NCP)
4. Rheinisch-Westfälische Technische Hochschule
Communications Engineering
Media Informatics
5. Technical University of Berlin
International Master's Programme Computational Neuroscience

International Master's Programme Geodesy
and Geoinformation Science.
6. Technical University of Darmstadt
Master in Distributed Software Systems

International Master's Program in Information and Communication Engineering
Please note that this information is gathered from topuniversities.com, I have only grouped the information into a table. Also note that the above courses are completely taught in English and admissions are in winters. With the knowledge that I have gathered in the past few months, Saarland University, University of Paderborn and University of Freiburg also famous for their course on Computer Science and Information Systems.