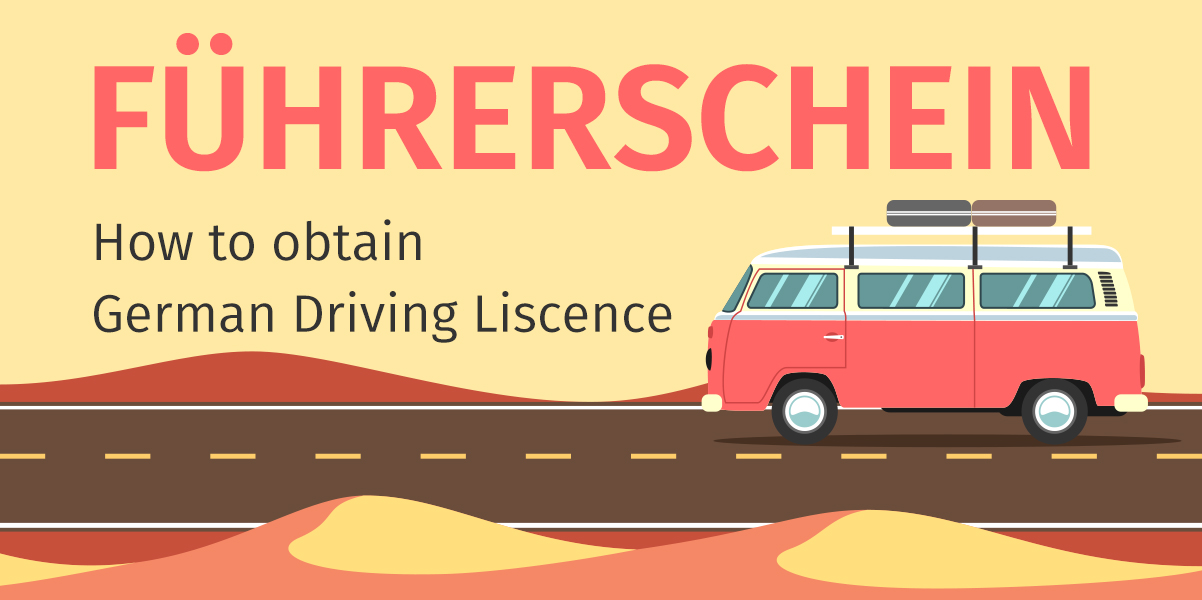 A driving license (license in German) is an official document permitting a specific individual to operate one or more types of motorized vehicles in the EU / EEA and some other countries. Driving in Germany is fun. This post gives information about obtaining a new German driving license for anyone living in Germany (EU citizen or from outside).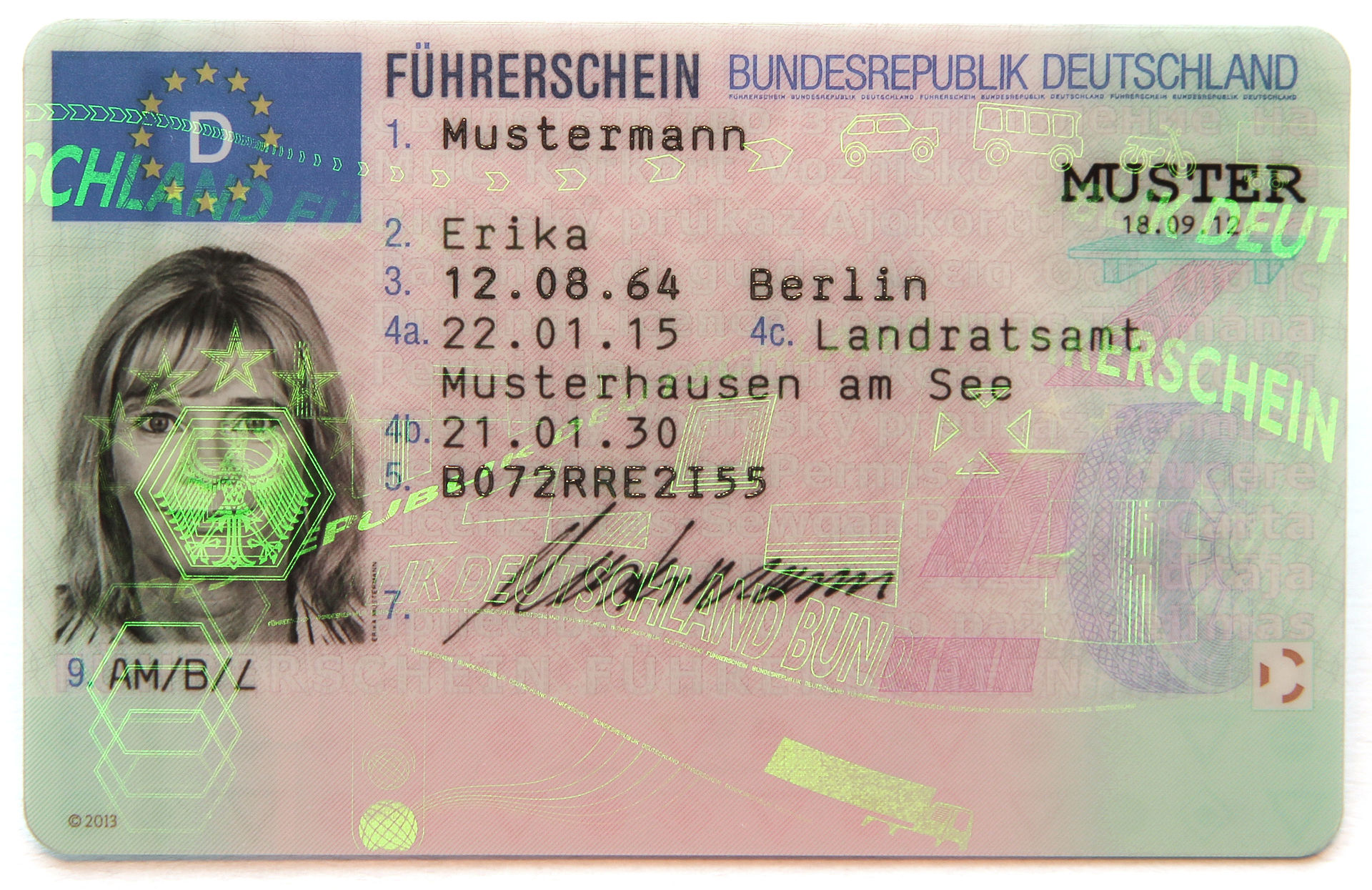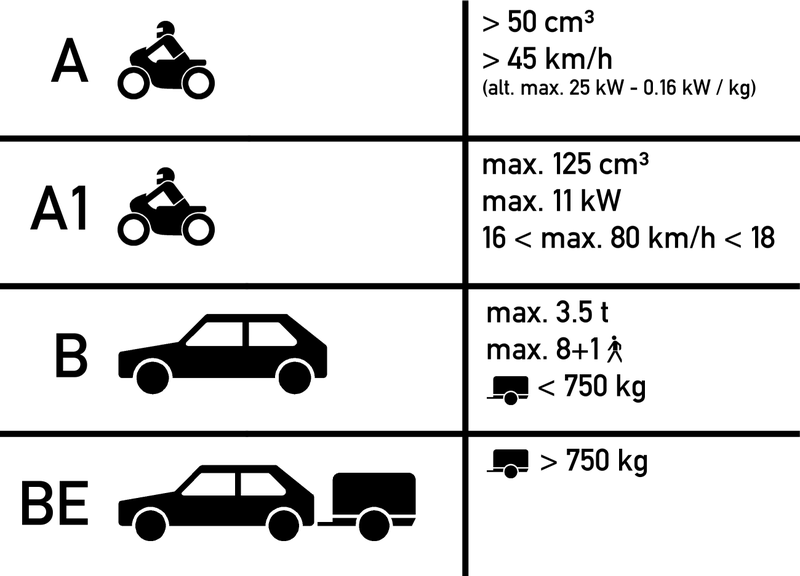 The main categories of driving license in Germany are shown in the table below. A full list of all license categories can be read here . In this post, I want to write about the process of obtaining a driving license for categories B (but, the process of becoming similar categories A, A1, and BE).
You can get a preliminary license at 17, but can already start taking lessons at 16-and-a-half. Note: A 17-year-old driver is required to have an older licensed driver in the car. Following are the steps to get a driving license in Germany:
1. Register at a driving school

Find a good driving school in your neighborhood and register there. (Before registering, make sure to ask for reviews of the driving school from family / friends or have a look online). The driving school should provide you with a letter confirming your registration.
Did you know that your SOP carries upto 70% weight-age in the admission process? If you want to ensure that you have the highest possible chance of success with your application checkout our
SOP Writing Services
to work with the best experts! Honest prices and delivery guaranteed.
2. Theory lessons
Theory lessons are offered by the driving school – 14 lessons are mandatory (12 in basic material and 2 in additive). Each theory lesson is 90 minutes long.
You can find some study material in English, For Example, driving license B / BE (car) ENGLISH or via websites like My driver's license or driver's license existence or via some Android / Apple apps (search for "Driving License" in the Google Play Store or Apple App store). You may also be able to buy a training book or DVD from the driving school (but the English ones are usually overpriced and not recommended).
In the end, you should be able to answer questions from the questionnaire available in the above-mentioned books / sites / apps. The question bank consists of around 1000 ~ 1100 multiple choice questions. Some question includes a picture or a video as well.
3. First aid course (first aid courses)
Attending a first aid course is mandatory for obtaining a driving license in Germany. First aid courses are offered by Deutsches Rotes Kreuz , MOUS , Malteser , ASB, etc. First aid course can be done in parallel with the theory classes. You can attend the course with some basic knowledge of the German language. In some bigger cities, courses are offered in English as well. A typical first aid course can be completed within one day (9 lectures of 45 minutes each + breaks ~ 7-8 hours). The lessons rely on practical aspects rather than theory. Most institute offer first aid course on Saturdays as well; this is convenient for those working full time. After successful completion of the first aid course, you will be provided with a certificate that you want to register for the practical exam.
SEE ALSO: 7 tips to integrate into German Culture
4. Eye examination
An eye examination is therefore mandatory and can be done in parallel with the theory classes for driving in Germany. The eye test must be carried out by an officially recognized eye test center. These include Optometrists, ophthalmologists or the doctor of the health department if they have the necessary qualifications and examination equipment. Institutes like MAUS offer an eye test at the same center where they conduct the first aid course.
Note: If you pass an eye test without glasses, then you can drive without them as well. 01 means "driver uses eye help = glasses or lenses".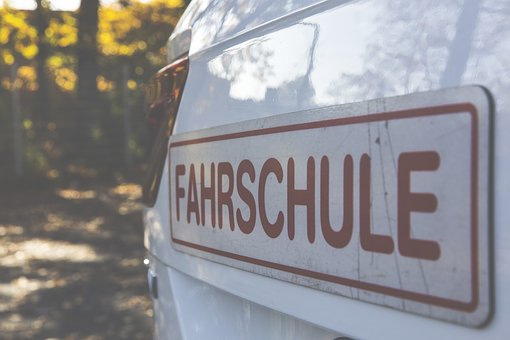 5. Registering at the driver's license

Visit the Driver's License with the following documents to register for driving license:
passport
Biometric Photo
First Aid course certificate
Eye test results
Letter confirming registration at a driving school
40-60 €
After successful registration at the driver's license, you should receive a letter from them within 4-6 weeks confirming your registration and requesting the fees for the theory and practical exam.
6. Appointment for the theory exam
Once you have received the letter from the driver's license mentioned in point 6 and paid the fees for the theory exam in that letter, you can request your driving school to book for an exam for your exam. They may charge you Eur 40 ~ 80 to book an appointment.
SEE ALSO: Do not move to Germany if …
7. Taking the theory exam
On the day of the theory exam, either a driving school teacher wants to drive you to the exam center or you want to reach there on your own. If you have to make it on your own, make sure you arrive 15 minutes before the allotted time. During the exam, you will be assigned a computer. You can take the theory test in 12 different languages: German, English, French, Greek, Italian, Polish, Portuguese, Romanian, Russian, Croatian, Spanish, Turkish and Arabic (only in some federal states). Make sure you read the examiner.
The theory test is made up of 30 mostly multiple-choice questions. There may be several correct answers to one question. Questions can be text only or with images / videos. If you receive more than minus points, you will fail the test. The result of the exam is valid up to 1 year from the date of the exam. If you do not pass the practical test within 12 months of the theory exam, you will have to repeat the theory exam once again. On the day of the exam do not forget to carry:
Passport and residence permit
Appointment letter (if provided by the driving school)
Training certificate issued by the driving school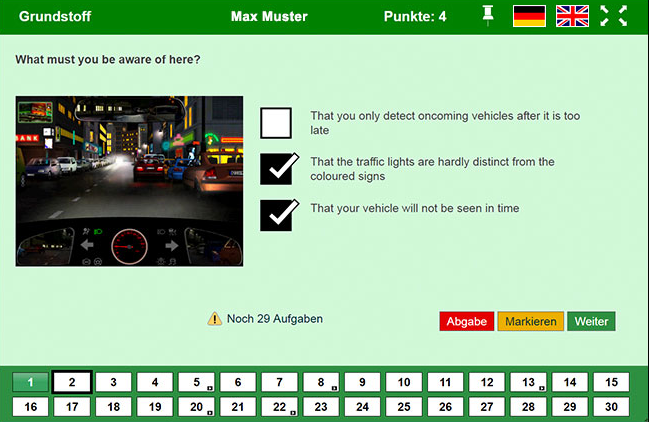 8. Practical driving lessons
12 practical lessons are mandatory . I have a couple of friends who did not pass the practical exam in the first attempt. How to take the driving license to take the driving exam.
| | | |
| --- | --- | --- |
| No. | Practical Lesson Type | Mandatory Lessons |
| 1 | Motorway (highway) | 4 |
| 2 | Country road | 5 |
| 3 | Night driving | 3 |
The student gets into serious trouble. I strongly suggest to follow the advice of the driving school instructor and not take the practical exam lightly. The driving examiners are very strict and even missing a couple of "shoulder-sight" can cost you the driving license (depending on the mood of the examiner). During the course of the exam, you will learn to use the German language vocabulary. Most examiners want to refrain from using English during the practical exam.
Usually, one driving lesson is 45 minutes long. Most instructors tend to take double lessons at a time, that's 90 minutes at a stretch. Make sure you do not take extra driving lessons in the city but also on highway and countryside streets. They may cost a little bit more, however, they are an advantage in the long run. So practice parking (parallel and box), emergency braking (emergency braking ) and three-point turning (turning in three moves).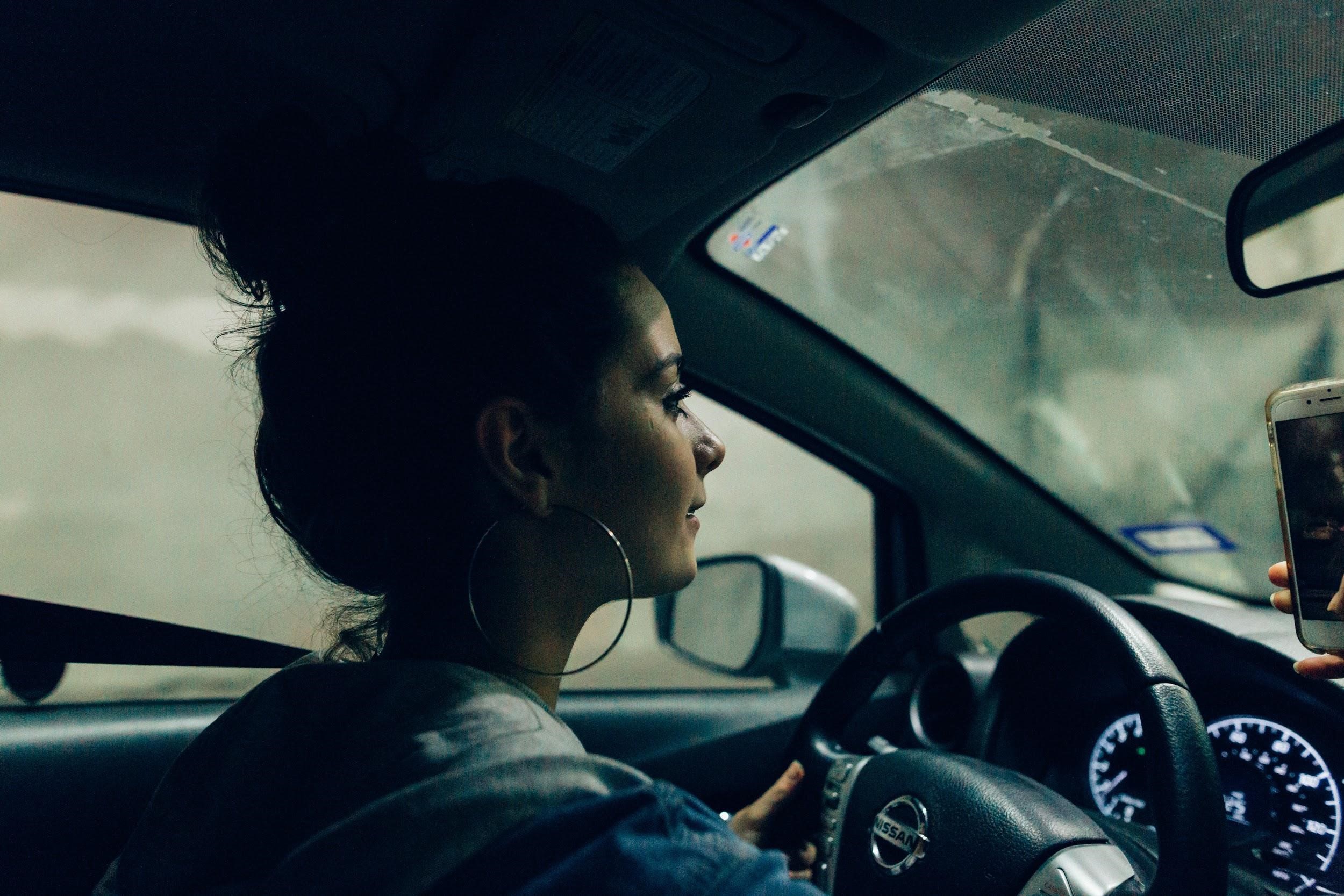 9. Practical exam
Once you're done, you'll be able to pass the exam, pay the exam. The driving school may charge additional fee of Eur 80 ~ 160 for the practical exam.
On the day of the practical exam:
Carry your passport with you (it may be checked by the examiner). As soon as you enter the car, make sure to wear the seat-belt and make the initial adjustments (seat position, mirrors, etc.). Your driving instructor wants to be sitting next to you (but he does not give any instructions today).
During the examiner's examination, the examiner says: "You can ignore the rules; a test to see if you are aware of the driving rules).
So you may have asked for one or more of the following:
Parallel and / or box parking (The sure thing is to check all the mirrors at times.
Emergency braking – when at 30 Km / h (usually, you would be in an empty street at this time. Brake as fast as possible without the car turning off: brake + clutch).
Making a three-point turn (Make sure to check all the mirrors at appropriate times).
Drive on State Road (Do not exceed the speed limits, but do not drive much slower than the speed limits when the driving conditions allow it).
Drive on Highway (Enter the highway at a decent speed, drive 120-130 Km / h if the traffic condition and speed limits allow for it).
Hint: Do not forget "shoulder view", " right front left" and checking mirrors where appropriate.

The practical exam will last around 45 minutes. At the end of the exam, you will get the result and feedback from the examiner (usually a list of mistakes). If you did not have enough, you should receive the driver's license immediately.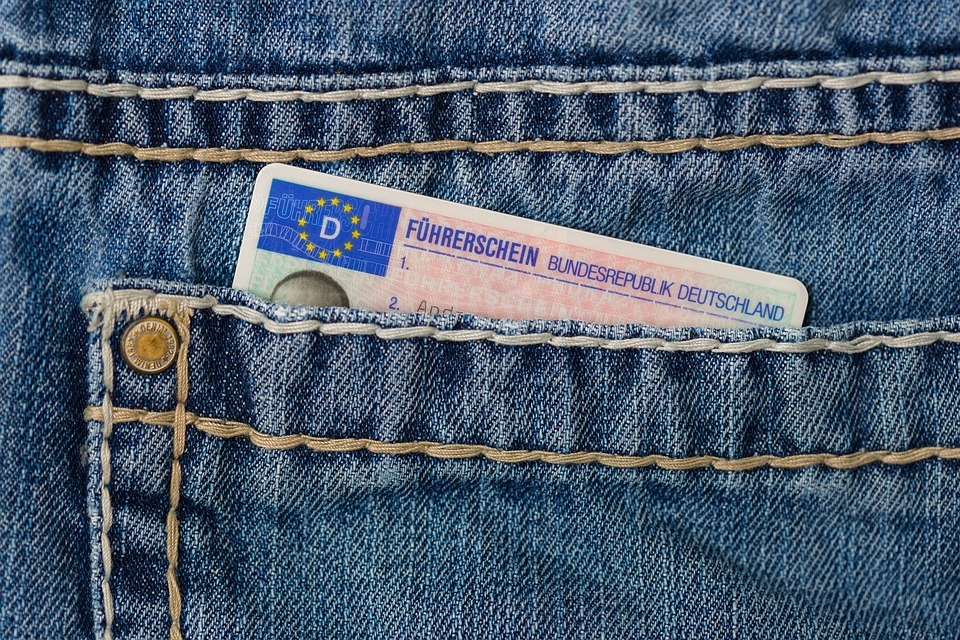 The whole process is expensive and time-consuming. It can be easily done in 3-4 months if you are consistent and work hard. We would like to suggest a minimum budget of around Euro 2000 (including learning materials). If you are lucky or skilled, you want to make it a little cheaper. Driving in Germany is one of the best things to do in Germany.
Cost breakdown (can vary greatly depending on the locality):
| | | |
| --- | --- | --- |
| No. | Cost Type | cost |
| 1 | Driving School registration | ~ 80 – 150 € |
| 2 | Theory lessons (Optional) | ~ 100 € |
| 3 | First aid course | ~ 35 € |
| 4 | Eye test | ~ € 7 |
| 6 | Registration fee | ~ 40-60 € |
| 7 | Theory exam fee | ~ 60-100 € |
| 8th | Practical lessons | ~ 30-50 € per lesson |
| 9 | Practical exam fee | ~ 180-250 € |