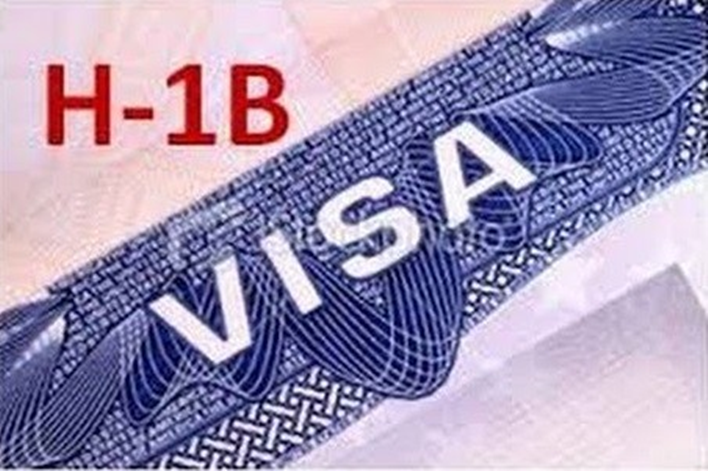 H1B Visa is a special work-permit visa for foreign nationals with special education, skills, and talents to work in the United States. The visa is valid for up to 6 years. Here are a few essential things you would want to know about H1B Visa.
What is the H1B Visa?
The United States authorities provide the H1B visa to foreign nationalists looking to work or study in the United States. It is not a Green Card visa that can allow you to live there for always. It is valid for six years, and it is prevalent among people looking to study or work in the U.S.A because H1B visas are more straightforward to get in comparison of green cards.
Previously, there were two other visas provided by U.S.A namely H1A and H1C visas, but both of them were restricted to some special cases to combat the shortages of doctors and nurses, but both of them are now removed by U.S government. If you are from Singapore or Chile, you can still get the H1B1 visas. 
How to Apply for H1B Visa?
The H1B visa is not for everyone. U. S authorities provide it to only skilled people who are looking to work in the United States. There is a minimum requirement of bachelor's degree or equal amount of experience of working or education. According to the till date records, the immigration officers consider one year of formal education equal to three years of work experience. For example, if you don't have a bachelor's degree, you need to show nine years of work experience to be equivalent to most of the three-year bachelor's degree.
United States Citizenship and Immigration Services usually issue a maximum of 65,000 H1B visas every year. Some details of them are mentioned below.
First 20,000 visas for people holding master's degree or higher.
People who are looking to work in the U.S related to higher education, affiliated researches, and non-profit organizations.
Around 6800 visas are reserved for Singapore and Chile citizens.
Due to some strict rules and limits from U.S. A government, H1B visas are granted by lotteries. It means, it is not necessary, if you have fulfilled all the required criteria, you will be awarded H1B visa.
Only a limited number of visas offered by U.S officials, so there is a specific window of 18 months from 1st April to the 1st of October of the next year. For example, if we talk about 2019, you can try and apply for H1B visa from 1st April 2019 to 1st October 2020.
The Process to Get H1B Visa:
Step 1: Finding an H1B Sponsor:
As we have discussed earlier, not everyone is eligible for H1B visa. You can only enter U.S.A with an H1B visa if you have an employment offer or an offer of involving in higher researches and education. First of all, you need to make sure, the company or agent you are in contact with is willing to sponsor your visa. You wouldn't want to be in a situation where you get the offer, but the company or agent isn't helping you to reach the US. Try to make everything clear from the time of job application process.
Step 2: Submission of Labor Conditions Approval (LCA)
Once a company hires you without any problem regarding visa, the company will start the process of application by submission of Labor Conditions Approval to the Department of Labor (DOL). The LCA provides complete information related to you, your salary, working conditions, and location of the work etc. There are certain requirements and conditions you and your employer need to fulfil to make sure you get the employment without much fuss. 
Step 3: Submission of Form I-129:
After approval of LCA, you will have to file a petition for Nonimmigrant Worker, Form I-129. For completing this step, you need to submit all the details, documents, and certificates related to your details, nationality, work experience, and job details etc. The procession time for petition varies in different service centers, and it can sometimes take 3 to 4 months. If you want rapid procession, you can opt for premium processing with an additional fee.
Step 4: Completion of the Application at US Embassy or Consulate:
After your petition is approved, you need to process your visa at your Country's US embassy office or consulate. Usually, it will take 2 to 3 days but again may vary according to the location.
What Are the Restrictions?
You can even get the H1B visa if you have a license, certification, or registration that allows you to perform a job related to some specialty. For example, if you have a license from the concerned government and medical bodies to practice medicine, you can apply for an H1B visa.
Did you know that your SOP carries upto 70% weight-age in the admission process? If you want to ensure that you have the highest possible chance of success with your application checkout our
SOP Writing Services
to work with the best experts! Honest prices and delivery guaranteed.
The H1B visa is not a stay or migrant visa, so if you want to apply for it, you must have an offer of education, internship, or work from a U.S university, institute, or company. Without such offer, you can't apply for H1B visa.