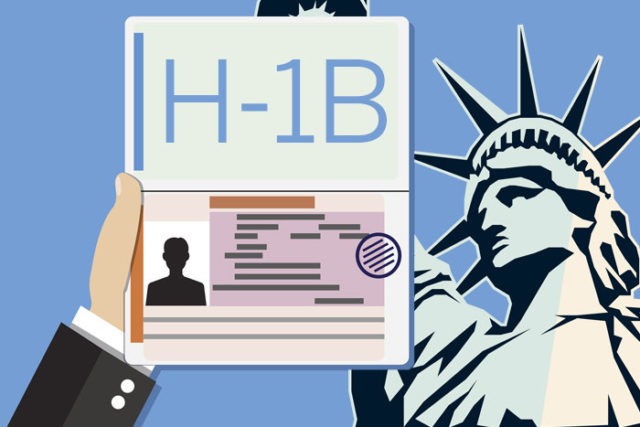 Good News for H4 Dependent Visa Holders. White house is about to approve Work Authorization rule for H4 Dependent Visa holders. I know Many of you are waiting on this rule to get approved, including me.
H4 Dependent Visa Work Permit rule Background
H4 visa holders are dependents of H1B Visa holders. There is lot of buzz going around about H4 Work permit rule or H4 EAD Rule.
Currently Spouse of H1B Visa holder(Dependent) who is on H4 visa are not allowed to work in in USA.
Though many of them are having B.tech/BE degree or work experience they have to sit at home because of not having work permit.
Family with kids solely have to depend on on person's income.(No one in the home is working except the H1B Visa holder).
Making a dependant to sit at home forcefully is having negative psychological effects on them. It's a curse for them. There are thousands of women (especially Indian women) sitting at home because of marrying a H1B visa holder.
What Did Whitehouse say?
White house said Department of homeland security will put a proposal to give work permit for H4 Visa holders. It is unclear whether Whitehouse asked for a new proposal or it's going to approve existing proposal by DHS. In 2011 Department of Homeland Security put a proposal to White House to approve this proposal. Here is link to Original H4-EAD Proposed rule.
White House said US want to attract the best and brightest in the world. As a part of it's strategy it want to give highly educated H4 Visa holders to contribute to it's economy. Here is original text about attracting best and brightest from white house.
Who will get H4 EAD?
Spouses of H1B Visa holder meeting the following conditions will get EAD.
1) H1B Visa holder should on extension beyond 6th year of H1B Visa
2) H1B Visa holder must have approved I-140 which means he/she should be waiting for Greencard.
When will H4 EAD rule becomes law?
One have to understand that it is still not yet signed into law. Proposal by DHS need a signature from Obama. As i mentioned before whitehouse didnt give clarification on whether Obama is going to sign the existing proposal or it asked DHS to put a new proposal.
Incase if Whitehouse want to stick with existing H4-EAD work permit proposal, Obama may sign it at anytime.
Why now?
Though Obama mentioned something on Jan 28th 2014, Whitehouse published this keeping in mind of demand for H1B Visa this year. Yesterday USCIS announced it got enough number of H1B visa petitions this year and lottery is imminent. There are lot of Unfilled job positions which can be filled by authorizing H4 Visa holders to work.
Though This rule has been making buzz from long time, Current announce by White house is very encouraging.
We should thank
We must thank members of Trackitt forum, who signed the number petitions online to get work permit for H4 Visa holders. Many of members of this forum, law firms actively involved in getting the rule's attention to their Senators by faxes, phone calls and meeting them. Hard work will never go waste, right?