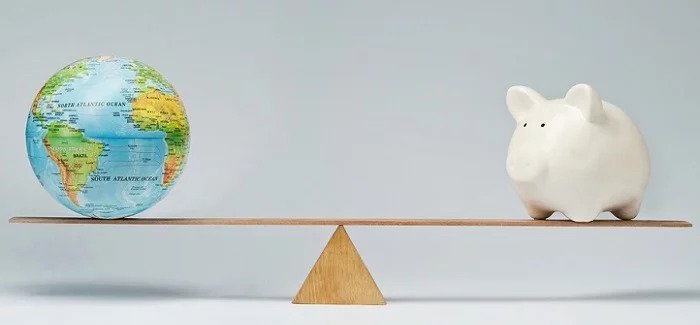 Studying abroad is a mutual dream of so many students. A large number of students want to continue their higher education from one of the top international universities, but some of them are unable to live their dreams because of weak financial status.
You might have your reasons for migrating to a foreign country for your studies. Reasons like the excellent quality of education, better and comfortable standard of living, opportunities to learn about different things and cultures with new exposure etc. can make you think about flying abroad for university-level studies.
If you want to go abroad and unable to do so due to a weak or unstable financial condition, here is the good news for you. You can think about flying to countries like Germany, USA, Canada, UK, and Italy even if you are not prepared financially, especially if you are willing to do hard work. Here are some destinations you can look for your further studies without any financial hesitation.
Germany
Germany is one of the best destinations for international students due to numerous reasons. One of the biggest pluses about Germany is, there is no tuition fee even for international students in most of the universities.
Germany is known for maintaining the highest education levels among most of the developed countries. If you want to get a quality education with great exposure to the manufacturing sector, you should plan about getting a German visa. Another huge plus in Germany is, you don't need to learn the German language immediately after your migration. If you are good in English, you will feel more than comfortable. You can learn German after some time for having a better and comfortable social life, but it is not compulsory especially in starting.
Germany is known as one of the best manufacturing hubs of the world, so you can even look for some part-time job options to meet your living expenses. Once you complete your studies, Germany also gives you 18 months extra time to find a suitable job.
Top Universities offering UG as well as PG courses without tuition fee are:
Freie University Berlin
Technical University Munich
Ludwig Maximilian University of Munich
Heidelberg University.
United States of America
USA is known to have one of the finest education systems of the world, with very attractive programs across all the disciplines, diversity in educational opportunities, great opportunities for teaching, research, and training, excellent support to international students, world-class campus, USA is one of the best places for study purposes.
The USA is famous among the community of students for its flexible scholarship scheme. The USA provides more scholarships to students than any other country.
USA Universities Where You Can Get 100% Scholarships:
Texas A&M University
Case Western Reserve University
Cornell University
Canada
When it comes to education, how can you ignore the world's most educated country? Canada always welcomes the youngsters visiting here for study and researches. The flexible education system at Canada allows students to pursue part-time jobs even during the UG and PG courses. If you are an Indian, Canada is one of the best options for you due to the presence of a large number of Indian people.
Most of the Canadian universities are also offering the on-campus part-time job opportunities to students.
If somehow, you are unable to get scholarships from universities, Canada is the best country for private scholarships. There are numerous private scholarships on offer, especially for international students.
The University of Calgary and Humber College are two of the best options in Canada for financially weak and talented international students.
United Kingdom
There are multiple universities and colleges in the UK offering scholarships for full or partial tuition fee. United Kingdom offers maximum scholarships to international students after the USA. If you are looking for diverse exposure and experience, UK is one of the best options. The country is known for its wonderful nightlife, attractive diversity, and advanced infrastructure. More exposure to diversity means more chances of recreation, better grooming, and of course better learning opportunities.
University College of London is one of the top universities of the world and is famous for its nonparallel education system. The university has produced as many as 29 Nobel Prize Winners from different sectors and different origins of the world. The university offers 900 Pounds per year as a scholarship to numerous students. There is no reason; you can't be one of those lucky students.
Other universities in the UK with high-quality education and scholarships are:
University of Westminster
University of Bristol
University of West London
The University of the West of England
Sheffield Hallam University
Italy
World's 7th largest economy is a wonderful place for students looking to get exposed to an entirely different and unique culture.
One of the best Italian Universities, Scuola Normale Superiore University, offers scholarships to 78 students every year.
Another leading university in the country, Bocconi University manages the fee by providing scholarships, especially to international students. The university offers 11500 Euros to UG students and 12700 Euros to PG students as scholarship. Besides, the university also gives one year Schengen visa after completing studies for trying for jobs in Schengen countries like Belgium, Austria, Denmark, Czech Republic, France, Germany, and Finland etc.
Other places to study in Europe for free (or at low cost)
What about other places to study in Europe for free or at a low cost? There are a number of European countries which offer affordable or free universities, without any need to sacrifice on quality. See below for more examples.
Austria
Another country where students can study in Europe for free (or at a very low cost) is Austria. EU/EEA students enjoy the same rights as Austrians when it comes to the cost of higher education, and can study for free at any degree level. After this time, students pay a fee of just €363 (~US$434) per semester. International students from outside of the EU/EEA should expect slightly higher fees of around €726 (~US$870) per semester. Living costs will set all students back approximately €11,400 (~US$13,650 a year. Vienna, Austria's capital city, is ranked 16th in the QS Best Student Cities 2017.
Did you know that your SOP carries upto 70% weight-age in the admission process? If you want to ensure that you have the highest possible chance of success with your application checkout our
SOP Writing Services
to work with the best experts! Honest prices and delivery guaranteed.
Belgium
There are two main language communities in Belgium, each with their own stance on university fees. However, EU students will pay a maximum of only €835 (~US$1,000) a year. And while it's just EU students who get the major benefits of being able to study in Europe for free, fees are still very affordable for international students, ranging from €890 to a maximum of €4,175 (~US$1,065-5,000) per year. You can live in Belgium with a budget of around €11,400 (~US$13,640) a year. Brussels, the capital city, was ranked 45th in this year's QS Best Student Cities.
Czech Republic
Students who speak Czech are able to study abroad for free in the Czech Republic at any public university. Students who wish to study in English can also study fairly cheaply, at around €3,800 (~US$4,550) per year. Living costs are more affordable than in many countries in western Europe, at around US$9,000 per year. The Czech capital city, Prague, is ranked 30th in the QS Best Student Cities.
Greece
All students from within the EU/EEA are able to study abroad for free in Greece at public universities and colleges, with the exception of some master's programs. International students from outside of the EU are also eligible for low-cost higher education, at approximately €1,500 (~US$1,800) per year. Greece offers one of the lowest costs of living in the European Union.
Spain
EU students aren't required to pay high education fees in Spain, while international students, are able to study for between €750 and €2,100 (~US$900-2,500) per year at public institutions. Fees are charged on a per-credit basis and can be higher at graduate level. To live in Spain, you should expect to spend between €10,800 and €13,200 (~US$12,900 – 15,800) a year in living costs. Madrid, Barcelona and Valencia are all featured in the QS Best Student Cities 2017, with Barcelona the highest ranked at 23rd.
Final Verdict
If you have a weak financial background and wants to study abroad on behalf of your talent and obsession to do something different, these are some of the best options for you. Don't waste your time and start preparing from today.
There are different application procedures from different universities. Some of these universities ask for a write-up with your application form, and they judge your skills and talent based on your writing skills.
Some universities ask the students to prepare presentations on why they want to study in a particular country or institute, in what field they are good and strong, what is their plan for future etc.
There are different rules, and procedures in different institutes. You can check out everything about the admission, fee structure, and scholarships on the official websites of these universities and colleges. Good luck with your advanced studies and a wonderful future.