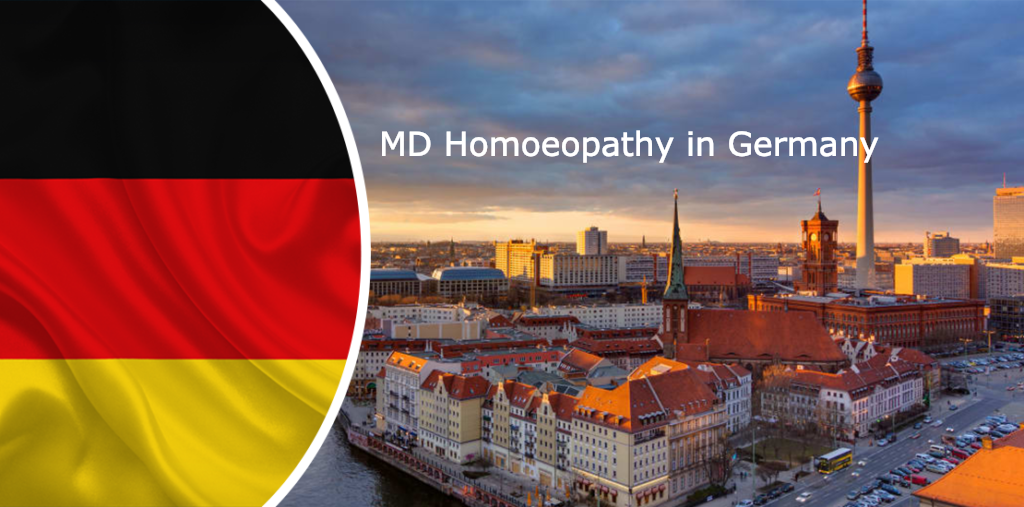 Germany is the paradise of education for international students, especially the medical students who seek to receive the medicinal knowledge from the best Universities.
Apart from the hundreds of Colleges in different disciplines, Germany is also home to notable homoeopathic medical colleges. German medicines are the best researched and widely acclaimed medications that pass through various rounds of research and investigation before they are approved to be prescribed by the physicians.
Homoeopathy is a branch of medical science which offers effective medical treatment of thousands of ailments with zero side effects. It is the science of complementary medicine which uses only the natural products for preparation of the drug.
Did you know that your SOP carries upto 70% weight-age in the admission process? If you want to ensure that you have the highest possible chance of success with your application checkout our
SOP Writing Services
to work with the best experts! Honest prices and delivery guaranteed.
Though the main hurdle for pursuing this course in Germany is the necessary knowledge of German and English, without which all external applications are rejected.
Doctorate of Medicine in Homoeopathy
MD in Homoeopathy is one of the most promising courses for those medical graduates who seek to specialise in this field. It is a two-year-long postgraduate course which includes a year on paid internship and one year of study and research. Doctorate in Homoeopathic medicines is a course which primarily involves the management and treatment of ailments with the application of homoeopathic remedies.
These remedies are administered in minimal possible doses which trigger the patient's healing. These minute doses prepared from the natural flowers, leaves, reptiles, and many more substances have a beneficial action on the human body, and that too without any significant side effect.
Course Highlights of MD Homoeopathy:
• The Level of Course: Post-Graduate
• Duration of Course: Two Years (2 years of research and House Job)
• Course Eligibility Criteria:
B.H.M.S Degree from a recognised university with a minimum aggregate score of 60%.
Sound Knowledge of German Language.
Medical Registration of the Applicant.
English proficiency/TOEFL with a minimum score of 500 for a paper-based test
Or
English proficiency/TOEFL with a minimum score of 213 for a computer-based test.
• Average Salary: 5 Lacs to 15 Lacs
• Course Fee: Zero to 1000$
• Recruiting Fields: Pharmacies, Colleges, Clinics, Hospitals, and Research Centers etc
• Admission Process: Relevant entrance Exams based on the subjects studied in B.H.M.S.
Top Colleges for MD Homoeopathy in Germany
German Central Association of Homeopathic Physicians
Dietrich-Berndt-Institut zur Förderung der Homöopathie,
Ars curandi Association of Homeopathic Physician.,
Homöopathie-Lehrinstitut
Dynamis-Schule für Homöopathi
Schule der Homöopathie
Schule für Klassische Homöopathik.
MD in Homoeopathy Course Description
German Schools teach PG homoeopathy in six Semesters. The Course Syllabus used in Majority of German Institutes has been written below:
Semester 1
Applied & Clinical Anatomy
Applied & Clinical Physiology
Biochemistry & Biophysics
Applied Psychology
Integration of the subjects as mentioned above
Semester 2
Pathology
Patho- Physiology
Bacteriology &
Parasitology
Psychology
Understanding of Susceptibility
Miasmatic Correlations
Clinical Investigation
Semester 3
History of Medicine
History of Logic & Philosophy
Research Methodology
Research Statistics
Semester 4
Holistic Concept-Man in Health
Holistic Concept-Man in Disease
Semester 5
Organon of Medicine
Homoeopathy Philosophy
The practice of Homoeopathy in Medicine
The practice of Homoeopathy in Surgery
The practice of Homoeopathy in Obs & Gyn
Semester 6
Psychiatry
Organon of Medicine
Homoeopathy Philosophy
Placement and Training
Career Prospect of MD Homoeopathy
Who doesn't like taking medicines without worrying about the harmful side effects?
Analgesics, Painkillers, Antibiotics, and all allopathic drugs result into cure but later show harmful side effects that are absent in homoeopathic mode of treatment. More and more patients are choosing Homoeopathy over others, and sooner, it is going to be the primary choice of treatment for a majority of people.
This course is a career-oriented field of medical science. It offers a great source of employment in several areas, and apart from that, gives the medical practitioner an opportunity to heal and serve mankind. Below here is the description of some of the popular career options one can choose after pursuing MD Homoeopathy in Germany
Professor/Lecturer in Medical Colleges:
A post-graduate in this field of medical science can teach the undergraduate and graduates of medical schools. They can further serve at other science schools approved by the head of the department. They can assist the research graduates and the undergraduates too.
Average Annual Salary: 10-15 Lacs
Pharmacist:
The Pharmacist can control and dispense the medicines (both prescription and non-prescription). They can also share advice with customers on healthcare.
Average Annual Salary: 5-12 Lacs
Physician/Homoeopath:
After pursuing PG in Homoeopathy, one can open their clinic to prescribe patients with remedies based on their symptoms. They can have the role of disease diagnosis, management, and treatment.
Average Annual Salary: 10 Lacs to 20 Lacs
Wrapping Up
MD in homoeopathy, when pursued in Germany, opens the door to multiple lucrative Job Opportunities. A postgraduate in this field can open his clinic, work in the hospital, research institutes, and the homoeopathic pharmacies. MD Homoeopathy also opens the door of teaching the homoeopath students.