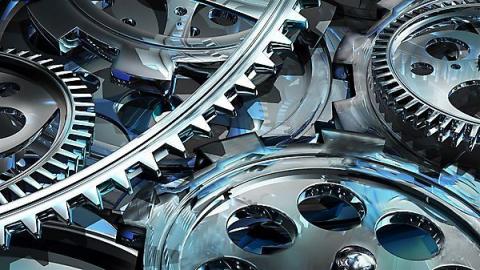 Germany is always a better place for engineers, and when it is about mechanical engineers, the chances of getting decent jobs increases to another level due to the constant rise in the machine and technical innovation. Germany has always been among the world's top competitors of technology innovation and advancements. And that's the reason; the country is always welcoming mechanical engineers from different parts of the world. If you are already doing graduation or masters in mechanical engineering in Germany, there are very high chances that you can continue your stay in Germany by having a decent, secure job in one of the top companies of Germany. Here are a few things you need to keep in mind before you try to look for job opportunities in one of the German cities.
Mechanical Engineering Jobs Germany
Germany is one of the very few countries where every specialization of Mechanical Germany serves great job opportunities to the youngsters. Have a look at some specializations of Mechanical Engineering with brief introductions. 
Did you know that your SOP carries upto 70% weight-age in the admission process? If you want to ensure that you have the highest possible chance of success with your application checkout our
SOP Writing Services
to work with the best experts! Honest prices and delivery guaranteed.
Mechatronics: As the name suggests, it is the combination of both electronics and mechanical engineering. The knowledge of both subfields of engineering is applied in manufacturing, designing, and maintenance of products with components of both mechanical and electrical engineering. Germany is one of the best places for you if you are interested in studying mechatronics.
Automotive Engineering: The whole world knows, Germany is one of the leaders when it comes to the field of automotive engineering. The country always keeps mesmerizing the world with its innovation in the automotive industry. The automotive industry of Germany is one of the largest in the world and employees over 9 lac people from different parts of the world. Your interest in Automotive Engineering can bring plenty of positive changes in your life.
Systems Engineering: One of the most respected job profiles of ME, System Engineering focuses on various broad aspects of engineering. Various complex issues like different requirements, coordination, team building, planning, evaluation, testing, reliability, and logistics etc. are done under system engineering. As a system engineer, there are very few countries better than Germany for you.
Robotic System Engineering: By no mean, a youngster can ignore a job related to different aspects of robotics. It is one of the most exciting fields of Mechanical Engineering. As a robotics engineer, you will have to involve in different functions such as designing, building, testing, and analyzing the robots. You will have to use computer-aided design and drafting, and computer-aided manufacturing (CADD/CAM) systems for performing different tasks related to robotics. If you want to have some fun with robots, plenty of job options are awaiting you in Germany.
Power Engineering: Germany is one of the largest hubs of industries and commerce. If you want to work as a power engineer in Germany, hundreds of job opportunities are waiting for you in a plethora of different industries and sectors. As a power engineer, you will have to operate, maintain, repair, and renovate different boiler systems and other mechanical equipment related to the systems. There is no better place than Germany to kick start your career as a power engineer.
Some other exciting fields of Mechanical Engineering with excellent job profiles and decent salaries are Production Engineering, Mechanical Engineering and Management, and Computational Science.
All these job profiles are unique in multiple ways. Germany is offering plenty of jobs in each of these subfields of Mechanical Engineering. It's all down to you and your interests. Listen to your gut feeling and think multiple times before circling a particular job profile for yourself.
Expected Salary:
Germany isn't only offering a great number of jobs for mechanical engineers; it is also paying decently. Various famous companies are offering decent money to mechanical engineers.
If you want to work after graduation, you can expect an average salary of 45,000 t0 50,000 Euros per annum, and if you are looking to secure a job after your masters in one of the specializations, most of the companies are offering around 50,000 to 55,000 Euros per annum. Both these salary calculation are without taxes. You can visit the link to calculate salaries with taxes.
Automatically, your salary will increase according to your work experience and performance. According to an estimation, your starting salary gets doubled after ten years of work experience.
Major Companies to Look:
Germany is the home to some leading mechanical companies of the world. You can plan for applying for a job at some well-known companies of the world like Volkswagen, Lufthansa, Airbus, Daimler, and Otto etc.
Important Tips to Boost Your Chances:
It is always better if you are prepared properly. Keep these basic things in mind before applying for a job in Germany:
Do an Internship during Masters: The internship is always a great thing for any student. It will always keep you in a good space. Never ignore the importance of an internship, even if you need to increase your masters' duration by a semester. Complete your internship even if you get the opportunity away from your university. Every company prefers to have a candidate with some work experience. Doing an internship can boost your chances of getting placed at one of the leading German companies.
Get Experience from Part-Time Job: There is nothing like you can't get a job without experience, but experience matters a lot. You can look for various part-time jobs during your student life to show some experience during your interviews for the job.
Learn the German Language: A duration of six to nine months is enough to learn the German language properly. Try to learn the German language to have maximum chances of getting selected. If you haven't learned the German language properly, showing that you are at B1 or B2 level should be enough for getting selected. The company will feel very satisfied and confident that you are interested in learning the language, and you will learn it properly shortly. Learning the German language will make you comfortable with your co-workers and teammates in the company.
The Closure:
Germany has always been a great country for Mechanical Engineers. There are a plethora of job opportunities for MEs in Germany in every specialization. Hopefully, the blog was helpful for you, and you've got to know so many different aspects of jobs related to Mechanical Engineering in Germany. Make a bold decision, plan properly and give yourself a great chance of making to one of the leading companies in Germany. Best of luck from the team of onlinemacha.com.