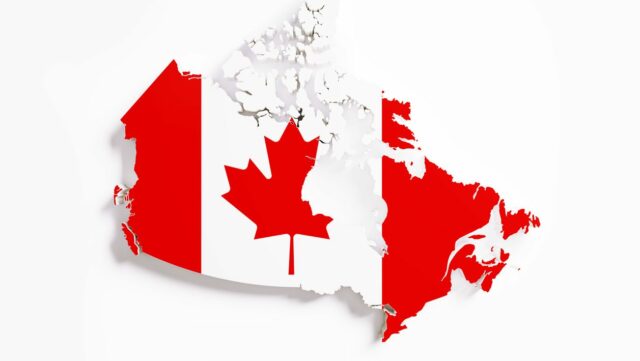 There are several factors that one must consider before moving to a new country.
Canada is one of the most preferred destinations for migrants from countries like India. If you are also planning to move to Canada, you might have some questions in your mind. Here we have addressed some important questions related to migration to Canada.
 ☞ How is the employment/ Job Opportunities in Canada?
Although Canada is the second-largest country in the world, its economy is relatively smaller. Most of the jobs in Canada are centered around Toronto, Vancouver, and Montreal. Also, most of the jobs are filled by referrals. So, it is extremely important to have the right connections.
Canadian experience is another factor that a lot of employers seem to be paying importance to. A lot of the employers would be looking for a candidate who has Canadian experience, which can become a challenge while you're looking for your first job. However, if you can cross this hurdle, and land your first job, then it is relatively easier to climb up the ladder.
If you are a new immigrant, you should be open to the opportunities and take up any offer that comes your way. Because, once you get your foot in the door, then there would be nothing to stop you.
Did you know that your SOP carries upto 70% weight-age in the admission process? If you want to ensure that you have the highest possible chance of success with your application checkout our
SOP Writing Services
to work with the best experts! Honest prices and delivery guaranteed.
 ☞ How much money can you make in Canada?
A lot of people want to go to Canada to make a lot of money. But to be honest, Canada is not the best place in the world to make lots of money. The salaries in a lot of emerging economies of the world are on par with those in Canada. And when the salary is combined with the high cost of living and even the higher taxes that you have to pay, making money is not always the best reason why you may want to move to Canada.
However, if you have the appetite to take risks and want to explore different opportunities, Canada is the place to be in.
 ☞ What about the quality of life?
Canada offers abundant natural beauty, clean air and a lot of other aspects that work towards offering a great quality of life. The country provides free education, free healthcare for all, and it is very safe and secure as compared to the US and some of the other major countries of the world. This is one of the best reasons why a lot of people move to Canada since money cannot buy the quality of life, no matter how much money you earn in your home country.
 ☞ What is the cost of living in Canada?
The cost of living in Canada, especially in and around hubs of Toronto, Vancouver, and Montreal, is high and is getting even higher. Rentals in some areas have increased by as much as sixty to eighty percent within the past two to three years. Even the basic phone plans can cost $40- $60 per month. And car insurance for new immigrants can be as higher as $400 per month. On top of this, you have to pay high taxes on your income, and also sales tax on almost everything that you buy.
However, if both the partners are working and earn decent salaries, then you can enjoy a high quality of life and also save money at the same time.
 ☞ How is family life in Canada?
Most of the employers in Canada give importance to family life, and the best thing is, employees are not required to work more than eight hours in a day. Besides, quite a few employers offer the flexibility of work from home when required.
There are parks in every neighborhood and a lot of places to explore in summer. Overall, the quality of life is pretty amazing, and Canada is a great place to raise your kids.
 ☞ What about access to the United States?
It is true that the US economy is much bigger and offers a lot more employment opportunities than Canada. The average salaries in the US are also much more than those in Canada.
The good news is that, once you get your Canadian passport, you are eligible to work in the US on a TN visa. The nonimmigrant NAFTA Professional (TN) visa allows citizens of Canada and Mexico, as NAFTA professionals, to work in the United States in prearranged business activities for U.S. or foreign employers. So, that's another added advantage of living in Canada. 
 ☞ How is the weather in Canada? 
Winters in Canada can be long and bitter, especially for someone moving there from a warmer country. Although the site of the snow blanketing everything during winters is mesmerizing, that can't be described in words. But the chilling temperatures that come along can be tough to handle at times.
The first winter season is the hardest, but you quickly get used to it. And if you want to try your hand at winter sports, then you would love it. Initially, you have to shell out a few dollars to get quality winter stuffs like warm clothes, shoes, etc. but these last for several years. So, it's worth the investment.
The summer season lasts for just a few months, and everyone is out enjoying the weather. So, it feels very lively.
To cut the long story short, the objective of this blog is not to tell you about the pros and cons of the wonderful country, but to help you make an informed decision based on your circumstances.