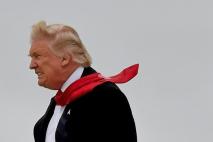 Trump Effect on International Students in the USA
It's far too early to know for sure exactly what the impact will be. Now, in terms of impact, there are personal impacts and job impacts.
In terms of job impacts, it seems highly unlikely that anyone who is well-educated will do poorly in the short term. The US has tremendous economic opportunities for people who are skilled in high-value fields. Those companies are not going to fill their jobs out of nowhere. If the government starts to put in place policies that make it difficult to hire talented employees, companies will take those positions to where the employees are — abroad — creating exactly the opposite situation of what Trump promised when he ran. Of course, politics rarely follows along strictly rational lines of calculation, but ultimately it's therefore important to separate bluster for the press versus what actually happens quietly in the background.
Keep in mind, also, that if the job market does change by the time you graduate, unless the Revolution comes, you're hardly the one who will be impacted. Anyone who is willing to pick up sticks, move half-way around the world, deal with differences in language and food and climate and a dozen other things, is likely going to have a place somewhere in the world. Getting a quality education can only help that.
In terms of personal impacts, it might depend quite a bit on what you look like — in some locations. However, the vast majority especially of US research universities are not located in the places that are also appear to be the most prejudiced. Indeed, this election further widened the gap between urban and rural areas, and urban areas resoundingly voted for a more global perspective. A student at Brown doesn't live in the USA as much as they live in Providence, a vibrant, multi-cultural town with numerous nationalities and races represented broadly. Inasmuch as you think the vote for Trump says anything, only about five states gave Clinton a higher percentage of vote (and not by much) than Rhode Island. So to someone who lived here, on a day-to-day basis, there would hardly be any perceptible difference in treatment. If anything, at this moment many people are especially sensitive and careful about how they treat others.
It is also easy to forget how much progress has been made in the US. People reading about the election from a distance, getting news dominated by Trump, might be surprised to hear that in this election season, the US has voted in [list courtesy Brighten Godfrey]:
Stephanie Murphy (FL) — first Vietnamese-American woman elected to Congress
Catherine Cortez Masto (NM) — first Latina elected to U.S. Senate
Pramila Jayapal (WA) — first person of South Asian descent elected to House of Representatives
Kamala Harris (CA) — first person of South Asian descent elected to U.S. Senate
Ilhan Omar (MN) — first Somali-American legislator (she was elected to the state house of representatives)
Kate Brown (OR) — first openly LGBTQ governor
Tammy Duckworth (IL) — first female senator that has seen combat, and second Asian-American female senator
Samuel Park (GA) — first openly gay man in the Georgia legislature
and so on. I bet those stories were not covered in the international press. Note that Ilhan Omar is openly Muslim, and even wears a hijab. There are many Muslimcountries where she could not even stand for election.
Finally, just remember that eight years ago the USA voted in its first black president. Things go in cycles. History is long, and bears reading.
Personally, I'm pretty confident I could mail out my resume to a bunch of different countries and get pretty positive responses. (When something happens in the US, I get notification from foreign friends of job postings at their university….) Let's just say I haven't dusted off my vita at all. In time, I think most things heal themselves. In the meanwhile, I'm committed to doing what I can to improve the education of students and state of knowledge—the very same things I was committed to the day before the election.