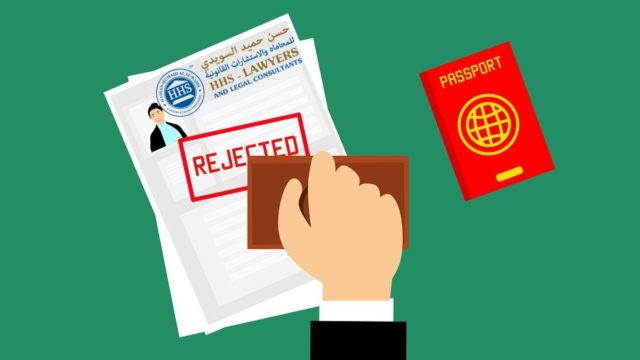 The F-1 visa is the one that is issued to the international students going to study in the US. Though there are other types of visa and with that you can enter the country but no admission will be given to any student without the F-1 visa. Obtaining this visa requires proper preparation and adequate interview skills as many reasons can cause its rejection. If for some reason, your application gets rejected, you always have other options. Some of them are as follows.
Reapplying
In case of visa rejection you can reapply for it. Many students get the visa when they apply for a second time even though they got rejected the first time. It is also very important that you rectify any possible problems that might have caused the rejection the first time.
There are some common reasons why a US student visa is rejected.
• Submitting wrong or incorrect documents
• Lack of enough financial support to last you till the end of your study
• Low score in the English language exams
• Incomplete or forged documents
• Inappropriate behaviour during interview or a providing questionable answers
• Insufficient documents to prove strong roots in the home country which would make you return to India
• Failure to supply enough information regarding the selected course and university
If you feel that any of the above reasons might be a cause for the rejection of your visa, then you better rectify the problem. Solving the issues with documents and proofs and reapplying for visa is a good option. You can apply for a student visa three times in a year. If your three chances are done then you'll have to wait a whole year to apply again. There have been cases where the students who had to face rejections in the first and second tries got accepted the third time.
However, if an applicant is still not through with a US student visa, the best thing to do is to search for alternatives. These may include:
Pursuing education in other country
• Other countries like Australia, Canada and Europe are renowned for their high quality education and have many top ranking Universities
• Studying abroad does not only mean a degree from a US university alone. There are number of world renowned universities around the globe that impart equally excellent education and training.
• Visa process is not that strenuous in other countries and with the modern facilities and the opportunities available to students today, it serves as an ideal choice.
Looking for a job
• Ample job opportunities are available to students today. The only thing required is a good resume.
• Education can always be an option. The work experience will add to your current profile and help you get into a better university than earlier.
• Work experience also gives you a practical view on things and provides exposure.
Studying in India
• Even in India there are reputed universities and colleges that offer you a competitive edge in the market with excellent degrees and advanced curricula.
• It is beneficial to study in India as Indian education can always be used to better the situations in our country.
You can also apply for a US student visa next year though an agent. That will assist you in getting your student visa. If you have decided to study only in a US university, it will take a year's time to reapply. Use the time to undertake some course of your interest. These courses will improve your knowledge, may help you obtain a good job after graduation.
So do not lose hope. A visa rejection does not mean end of your career.