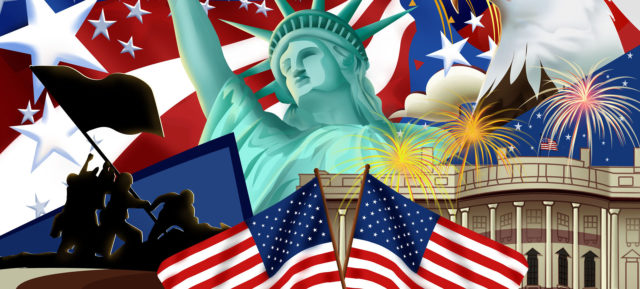 List of top universities offering Master of Science in Biotechnology, Bioinformatics Programs in USA.
Purdue University
Stanford University
University of Illinois at Urbana Champaign
Harvard University Extension School
Rensselaer Polytechnic Institute
University of California San Diego
Rutgers University-New Brunswick
Oregon State University
Columbia University
University of Wisconsin, Madison
Some more schools offering biotechnology and related courses.
Baylor College of Medicine, USA Ph.D. in structural and computational biology and molecular biophysics
Brandeis University M.S. and Graduate Certificate in Bioinformatics.
Bielefeld University, Germany
Birkbeck, University of London, UK M.Sc. in molecular modelling and bioinformatics
Boston University, USA M.S. and Ph.D. program in bioinformatics
Carnegie Mellon, USA B.S., M.S. and Ph.D. Merck Computational Biology and Chemistry Program
Columbia University MA and Ph.D. in Medical Informatics
Cranfield University, UK M.Sc. in Bioinformatics
De Montfort University, UK M.Sc. in Bioinformatics
Duke University Ph.D. in Bioinformatics
George Mason University, USA M.S. and Ph.D. in bioinformatics and computational biology
Georgia Institute of Technology, USA M.S. in bioinformatics; Ph.D. in Bioinformatics and Computational Biology
Imperial College, UK M.Sc. course in computational genetics and bioinformatics
Indiana University, USA B.S. and M.S. in informatics
Iowa State University, USA Ph.D. program in bioinformatics and computational biology
Johns Hopkins University, USA Ph.D. program in computational biophysics
Keck Graduate Institute, USA M.S. and Ph.D. in Bioinformatics and Computational Biology
Keio University, Japan Graduate program in Bioinformatics (Master's and Doctorate degrees)
Marquette University/MCW, USA M.S. in bioinformatics
New Jersey Institute of Technology M.S. and Ph.D. in Computational Biology
North Carolina State University, USA M.S. and Ph.D. in Functional Genomics & M.S. and Ph.D. in Bioinformatics
Northern Illinois University, USA M.S. specialization in bioinformatics
Northeastern University, USA M.S. in bioinformatics
Northwestern University, USA M.S. computational biology & bioinformatics
OHIO State University, USA Graduate Program in Biomedical Informatics
Rensselaer Polytechnic Institute, USA B.S. in bioinformatics and molecular biology
Rutgers University, USA Ph.D. in computational molecular biology
Stanford University, USA M.S. and Ph.D. in biomedical informatics
Swiss Institute of Bioinformatics, Switzerland Masters degree in bioinformatics
University of Medicine & Dentistry of New Jersey, USA M.S. and Ph.D. program in biomedial informatics
University of Medicine & Dentistry of New Jersey, USA M.S. and Ph.D. Bioinformatics track
University of Albany, USA Ph.D. program in comparative functional genomics
University of Abertay Dundee, UK Information Technology (Bioinformatics) – PGDip/MSc
University of Arkansas (UALR & UAMS), Little Rock, USA M.S. and Ph.D. in Bioinformaitcs
University of Buckingham, UK M.Sc. Bioinformatics
University of California, Irvine, USA M.S. and Ph.D Informatics in Biology and Medicine
University of California, Los Angeles, USA M.S. and Ph.D. program in bioinformatics
University of California, Santa Cruz, USA B.S., M.S. and Ph.D. in Bioinformatics
University of California, San Diego, USA Ph.D. Bioinformatics
University of California, San Francisco, USA M.S. and Ph.D. program in biological and medical informatics
University of Cincinnati, USA M.S. and Ph.D. Biomedical Engineering-Bioinformatics track
University of Exeter, UK MSc/MRes/PgDip/PgCert in Bioinformatics
University of Glasgow, UK MRes Masters course in Bioinformatics
University of Illinois, Chicago, USA M.S. & Ph.D. Bioinformatics
University of Leeds, UK MRes Bioinformatics
University of Liverpool, UK M.Sc. in Bioinformatics
University of Manchester, UK M.Sc. in bioinformatics, distance learning
University of Memphis, USA M.S. concentration in bioinformatics
University of Michigan, Ann Arbor, USA M.S. & Ph.D. Bioinformatics
University of Minnesota, USA M.S. & Ph.D. Bioinformatics
University of Nebraska, Omaha, USA B.S., M.S. and Ph.D. in Bioinformatics
University of North Carolina, USA M.S. & Ph.D. Bioinformatics and Computational Biology
University of Oxford, UK M.Sc. in Bioinformatics
University of Pennsylvania, USA B.S., M.S. and Ph.D. programs in Computational Biology/Bioinformatics
University of Pittsburgh, USA M.S. and Ph.D. in bioimedical informatics
Univerisity of Skovde, Sweden Master of Science in Bioinformatics
University of the Sciences in Philadelphia, USA B.S. in bioinformatics
University of the Sciences in Philadelphia, USA M.S. in bioinformatics
University of Southern California, USA M.S. & Ph.D. in Molecular and Computational Biology
University of Texas at Austin, USA Ph.D. in Cell and Molecular Biology-Structural Biology and Bioinformatics track
University of Texas at El Paso, USA M.S. in bioinformatics
University of Washington, Seattle, USA M.S. & Ph.D. Graduate program in computational molecular biology
University of Wisconsin-Madison, USA Graduate Certificate in Bioinformatics
University of Wisconsin-Parkside, USA B.S. Molecular Biology & Bioinformatics; M.S. Applied Molecular Biology
University of York, UK MRes in Bioinformatics
Vanderbilt University M.S. & Ph.D. Graduate Program in Biomedical Informatics
Virgina Tech, USA Graduate program in bioinformatics
Weizmann Institute of Science, Israel M.Sc. and Ph.D. program in computational biology and bioinformatics
Washington University St Louis, USA Graduate program in computational biology