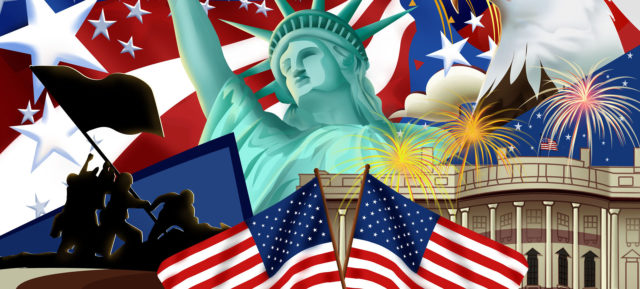 Master of Science in Electrical Engineering (MS in EE) is the targeted major for students from ECE, EEE, EIE majors for their Masters degree in USA. US Universities are at top rankings in the world for MS in Electrical Engineering. This article concentrates on Electrical engineering Major, Specializations, universities, GRE Scores requirements for Masters and PhD Programs.

MS in Electrical Engineering ( MS in EE)
Most popular specializations in Electrical engineering field in USA are
1) Communications
2) VLSI (MS in VLSI is hot in the job market)
3) Embedded Systems ( Embedded Systems is next to VLSI)
4) Electromagnetics
5) Control Systems & Engineering
6) Optics
7) Power Systems
8) Signal and Image Processing
MS in Electrical engineering Universities, GRE Scores Requirements
To get admission for Masters or PhD in Electrical Engineering you should meet minimum requirements of
1) Decent GRE score required : above 300. TOEFL > 79
2) Undergraduate GPA > 3.0
3) Previous degree in one of these fields of Electrical, Electronics, Communications, EIE, Control systems etc.
MS, PhD in Electrical Engineering Universities: GRE > 325
California Institute of Technology
Carnegie Mellon University
Cornell University
Georgia Institute of Technology
Massachusetts Institute of Technology
Princeton University
Purdue University, West Lafayette
Stanford University
University of California, Berkeley
University of California, Los Angeles (Samueli)
University of Illinois, Urbana-Champaign
University of Michigan, Ann Arbor
University of Texas, Austin (Cockrell)
Masters in Electrical Engineering Universities: GRE > 320
Arizona State University (Fulton)
Columbia University (Fu Foundation)
Duke University (Pratt)
Harvard University
Iowa State University
Johns Hopkins University (Whiting)
North Carolina State University
Northwestern University (McCormick)
Ohio State University
Pennsylvania State University, University Park
Rensselaer Polytechnic Institute
Rice University (Brown
Texas A&M University, College Station
University of Arizona
University of California, Davis
University of California, Irvine (Samueli)
University of California, San Diego (Jacobs)
University of California, Santa Barbara
University of Colorado, Boulder
University of Florida
University of Maryland, College Park (Clark)
University of Minnesota, Twin Cities
University of Pennsylvania
University of Southern California (Viterbi)
University of Washington
University of Wisconsin, Madison
Virginia Tech
Yale University
MS, PhD Electrical Engineering Universities: GRE > 312
Auburn University (Ginn)
Boston University
Brown University
Case Western Reserve University
Clemson University
Colorado State University
Dartmouth College (Thayer)
Drexel University
Lehigh University (Rossin)
Michigan State Universit
Missouri University of Science & Technology
Northeastern University
Polytechnic Institute of New York University
Rutgers, the State University of New Jersey, New Brunswick
Stony Brook University, SUNY
Syracuse University
University of California, Riverside (Bourns)
University of California, Santa Cruz (Baskin)
University of Central Florida
University of Delaware
University of Iowa
University of Massachusetts, Amherst
University of Notre Dame
University of Pittsburgh (Swanson)
University of Rochester
University of Tennessee, Knoxville
University of Texas, Dallas (Jonsson)
University of Utah
University of Virginia
Vanderbilt University
Washington University in St. Louis
Worcester Polytechnic Institute
Washington State University
Masters Programs in Electrical Engineering Universities: GRE > 305
Binghamton University, SUNY (Watson)
Brigham Young University (Fulton)
Clarkson University
Florida A&M University – Florida State University
George Mason University (Volgenau)
George Washington University
Illinois Institute of Technology (Armour)
Kansas State University
Louisiana State University, Baton Rouge
Michigan Technological University
Mississippi State University (Bagley)
New Mexico State University
Oklahoma State University
Oregon State University
Santa Clara University
Stevens Institute of Technology (Schaefer)
University at Buffalo, SUNY
University of Cincinnati
University of Connecticut
University of Illinois, Chicago
University of Kansas
University of Missouri
University of Nebraska, Lincoln
University of New Mexico
University of North Carolina, Charlotte (Lee)
University of Oklahoma
University of Rhode Island
Utah State University
Electrical Engineering(EE) Universities: GRE > 300
Air Force Institute of Technology
CUNY, City College (Grove)
Temple University
University of Alabama
University of Alabama, Huntsville
University of Arkansas, Fayetteville
University of Colorado, Colorado Springs
University of Hawaii, Manoa
University of Idaho
University of Kentucky
University of Maryland, Baltimore County
University of South Carolina
University of South Florida
University of Wisconsin, Milwaukee
University of Houston (Cullen)
Wayne State University
West Virginia University
New Jersey Institute of Technology
University of Texas, Arlington
Tufts University
Texas Tech University (Whitacre)
Southern Methodist University