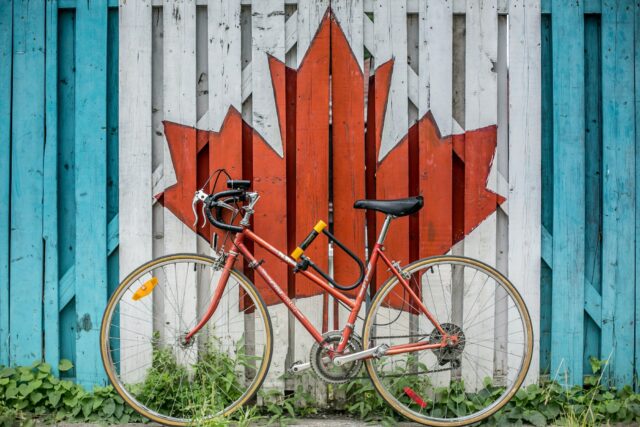 The most popular question amongst the applicants wanting to get a permanent residency in Canada is the cost of immigrating to Canada. We divide the costs into three stages, i.e., the PRE-ITA, POST-ITA, and the POST-PR stage.
STAGE #1: PRE-ITA (Invitation To Apply)
The Pre' Invitation To Apply 'stage is the one where you create your online profile on express entry, etc. This stage mainly involves two documents, i.e., the ECA ( Educational Credential Assessment ) and IELTS. Fund allocated for obtaining the said documents are as under:
| | | | |
| --- | --- | --- | --- |
| Nature of Expense | Single | Couple | Couple + 1 Dependent Child |
| ECA ( via WES ) | ₹ 19,100 | ₹ 38,200 | ₹ 38,200 |
| IELTS ( 1 attempt ) | ₹ 13,250 | ₹ 26,500 | ₹ 26,500 |
The expenses of ECA ( via WES ) is bifurcated as under:
• Application fees – An application fee of ₹ 12,500 per person is required.
• Transcript fees – On average, every college takes about ₹ 2,000 per degree as transcript fees. Suppose, you are a couple and have two degrees each, the transcript fees will be ₹ 2,000*2*2, i.e., ₹ 8,000.
• Courier charges – Charges to courier the transcripts ₹ 2,600 per degree. Similarly, if you are a couple and have two degrees each, the courier charges will be ₹ 2,600*2*2, i.e., ₹ 10,400.
( Please note that the amounts mentioned here are in INR in approximation. For the ECA through WES, a fee pf approximately CAD 220 is required. The same in INR changes with the change value of CAD $ at a particular point).
The next step is to make your Express Entry profile and wait for Invitation To Apply.
STAGE #2: POST-ITA
After you have received your ITA, you need some crucial documents to submit along with the visa application form. These documents include the medical test and police clearance certificate (PCC). The expenses are bifurcated as below:
| | | | |
| --- | --- | --- | --- |
| Nature of Expense | Single | Couple | Couple + 1 Dependent Child |
| PCC ( India ) | ₹ 5,00 | ₹ 1,000 | ₹ 1,000 |
| Medical Test | ₹5,500 | 11,000 | 16,500 |
| PR Fess | CAD $ 1,325 | CAD $ 2,650 | CAD $ 2,875 |
Points to be noted here:
Canadian PR visa fees are bifurcated into the fee for Primary Applicant of CAD 825 plus the fee for the Right of PR of CAD 500.
Additional Fees of Child under the age of 22 years of age is CAD 225.
Medical expenses can vary from place to place.
If you were living in another country before applying to Canada ( apart from the home country India), you need to pay additional Overseas PCC.
The PR fees include the Application, RPRF, and Biometric fee.
STAGE #3: POST-PPR
The next stage is when you get your PPR email. You are required to give your passport to the visa stamping office. This will cost about ₹ 400 per person. However, if you send your passport to the same where you did biometric, you can save this fee.
What is Proof of Funds For Canada Immigration & How To Show It?
To immigrate to Canada, the applicant has to show the proof of funds while applying for Canada PR as an immigrant to convince the immigration authorities that you can support the stay of you and your family in Canada until you get your first income in Canada.
You must be having an adequate amount in your bank as per the Government of Canada. To show the proof of funds for Canada immigration, you need to show this amount to the authorities, along with the official letters from the bank or financial institutions as a piece of evidence or proof.
Proof of Funds Requirements From IRCC For Canada PR
The proof of funds required to apply in FSW ( Federal Skilled Worker) and FST ( Federal Skilled Traders ) category of the program of Express Entry system is mention hereunder:
Did you know that your SOP carries upto 70% weight-age in the admission process? If you want to ensure that you have the highest possible chance of success with your application checkout our
SOP Writing Services
to work with the best experts! Honest prices and delivery guaranteed.