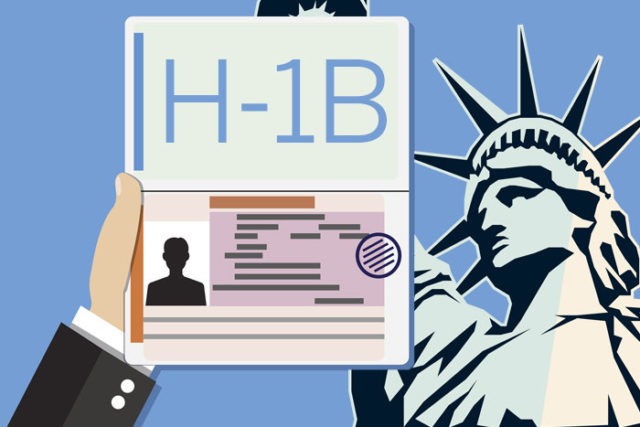 H1B Visa transfer process. H1B visa transfer step by step guidance. Effect on Existing H1B Visa and Employment after transferring H1B Visa. Things to do after USCIS decision on H1B Visa transfer. Premium processing for H1B Visa. H1B Tranfer petetion status check.
H1B Visa transfer
If you are currently on H1B Visa status in USA and you want to change the employer you need transfer of H1B Visa from current employer to future sponsor.
Process for H1B Visa transfer
Get a new job offer with another employer.
Employer will apply for LCA with DOL for your H1B Filing.
Once LCA gets approved your employer send H1B petition to USCIS office.
Decision will come out from USCIS. – Accepting or Rejecting
Collect I-797 from new company.
Give notice to your previous employer about leaving the company.
Start working with the new employer.
How soon can I start working with new Employer?
You can start working with new employer once you receive the receipt notice from USCIS. You don't need wait for the H1B visa transfer approval decision from USCIS. But some applicants start working for new employer from the day new employer send the documents to USCIS for H1B visa petition.
H1B Visa transfer Denial and approval scenarios
If the H1B transfer petition is declined, it will not affect the old H1b Visa. You can continue working for old Employer.
If you H1B Visa transfer petition is approved, but you want to continue with old employer you can do it without transferring to New Employer.
If you have already started working for new employer with receipt notice and H1B transfer is declined, you may not be able to go back to old employer. You need to file for new H1B transfer petition.
When you go for H1B Visa transfer your old employer will not come to know about your new visa.
H1B Visa transfer fee
Following are the fees associated with H1B visa tranfer.
Required fee – $325
ACWIA fee: $750 if employer has less than 25 employees. $1500 if your employer has more than 25 full time employees.
Fraud prevention fee: $500
Public law 111-230 fee: $2000 if your employer has more than 50 employees and 50% or more on H1B Visa.
Premium processing fee: $1225
H1B Visa Transfer Tracking
To track or check the H1B visa tranfer status you can visit USCIS website: https://egov.uscis.gov/cris/Dashboard.do
You need to have H1B receipt number to check the case status.
H1B tranfer applied in premium processing decision will comeout in 15 days and regular processing may make 1-6 months.
RFEs Specific to H1B Visa transfer
1) USCIS may ask you for recent paystubs from old employer
2) Offer letter from new employer and vendor agreements with client if you are in contracting
USCIS Onsite visit after H1B Visa transfer
Once you join with new employer after H1B transfer approval, USCIS will do random onsite verification at your new employer location. You can expect this within 6 months of H1B transfer approval. FBI officer may ask questions about your previous employer and new job etc.