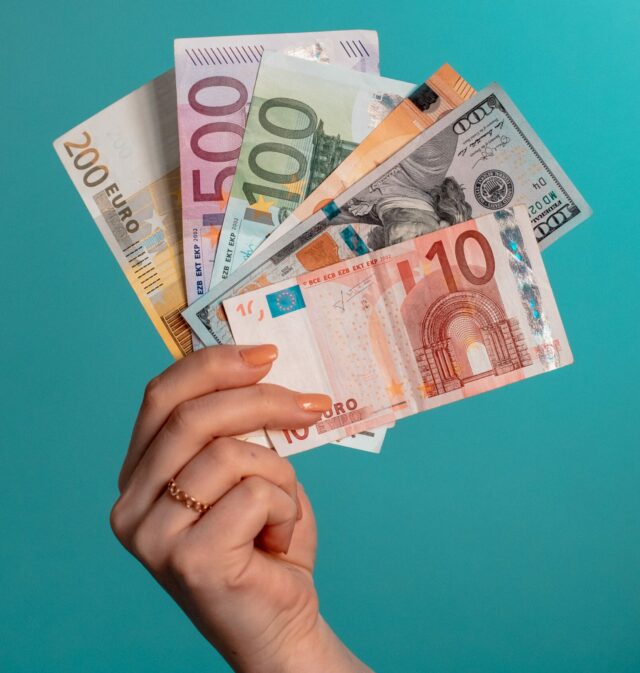 Germany has evolved to be an international hub for students from abroad for studies in Germany. Most students apply to public universities funded by the state, as they offer no or very low tuition fees. Germany has a large number of accredited universities, out of which the majority are public universities. However, private universities are also gaining popularity day by day.
How Are Public Universities Different From Private Ones?
The public and private universities in Germany share a lot of similarities. However, there is a significant difference between them, and having a clear idea about them is of extreme importance. Not understanding the difference may impact the decision of the student in a misleading manner.
Let us discuss the major differences one by one:
Tuition Fees: The majority of public universities are state-funded and charge little to zero tuition fees. However, the private universities are self-funded and hence charges tuition fees. Therefore, studying in public universities is a lot cheaper than studying in private universities.
International Study Programs: Public universities offer more than 20,000 courses, whereas private international courses are just 93. This is because Germany has a lot more public universities than private ones.
Global Ranking and International Popularity: Every student aims for a degree that is globally recognized and holds international popularity. In Germany, public universities have ranked higher than private universities in terms of global recognition. Some German public universities like the Technical University of Munich rank one of the best in the world.
Scholarships: The German public universities provide low or no tuition fees to support the students and rank higher in the number of scholarships it offers. In public universities, there are various categories under which scholarships may be provided —for instance, academic excellence, country-specific scholarships, and also some other factors. However, generally, private universities only offer scholarships based on academic excellence.
Admission Criteria: Germany offers a lot of support to the students, but it expects high academic standards. International students prefer public universities because of their higher reputation and recognition, so the cream crowd of high academic standards goes mainly here. On the other hand, even if you have lower grades, which makes it difficult to get admitted to public universities, private universities tend to accept it. Private universities work with hefty fees. So, a relatively lower grade is still acceptable if you are ready to pay the high costs. But, this doesn't mean that entering a private university is a cakewalk. You will always be expected to have excellent knowledge and skills and the willingness to work hard.
Role Of Education Consultants & Reason Why They Promote Private Universities?
Since private colleges or universities require to promote their courses among the students, they tie-up with the Education Consultants. The Consultants receive a referral commission from the private universities on each admission provided by them. The main objective of these consultants is to get the maximum number of students possible to take admission in the colleges or universities with which they have tie-ups. After the student has enrolled in a particular course and pays the admission fees under the guidance of the education consultant, the respective university then pays the consultants their referral or service fees.
Did you know that your SOP carries upto 70% weight-age in the admission process? If you want to ensure that you have the highest possible chance of success with your application checkout our
SOP Writing Services
to work with the best experts! Honest prices and delivery guaranteed.
The tier-1 type universities, who have built up their brand strong enough doesn't require consultants to attract the students. Neither do they hire any education consultants and nor pay any commission or fee per admission. However, the tier-2 & 3 type universities are dependent on the education consultants for admission in their courses.
Should You Hire Education Consultants?
Education Consultants provide a lot of services and assistance to help the students to be wholly aware of the course and details regarding the application and shifting. For this, they do charge a fee. Also, the university with which they have tie-ups pays them referral commission on each admission. This makes the admission fee costlier.
Reputed education consultants have great experiences handling student's profiles and guiding them with the best opportunities. But, there are also Education Consultancies who might provide lousy advice to earn that referral money by misleading you to get admitted to the university, which is not the best for you.
So if the student has no clue about studying abroad and is puzzled with a lot of queries, he/she should hire an education consultant for assistance. But it is best advised that you should do your research about the university to be opted by going through the website, talking to the existing students, reaching out to the alumni as well, and not just blindly follow the Education Consultants. This is very important because you are going to invest in your future at the university. On the other hand, if you can manage to muster maximum possible information on your own, then you should avoid education consultants. This will save your money and keep you from falling into any unfortunate trap as you will be well researched with the university that suits your requirements.
If you have any queries related to this topic, please drop a comment in the comment box below, and we will be happy to help.