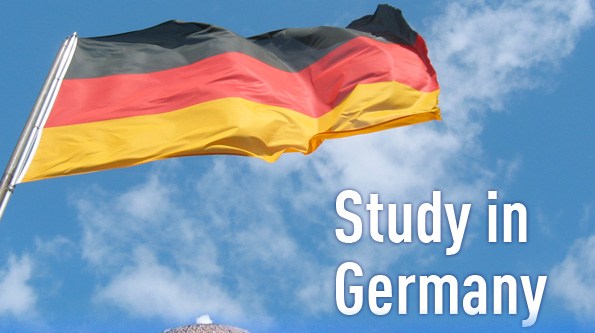 "Did you know that worldwide, almost 63% percent of graduate students receive funding or financial assistance in the form of grants, loans, scholarships, school program assistance etc."
If you are preparing for Graduate school or are joining one and are worried about the financial costs and implications, please read on and evaluate the different methods you can follow to get financial assistance to study in your dream college.
1.  Look for Sponsorship: If on personal level, someone can sponsor your studies, then for sure your college life is good to go. But, if not, then, in terms of official sponsorship or private sponsorship – the situation in U.S. adheres to – According to Society for HR Management, almost  52% percent of companies (based in US) offer tuition assistance for job-related courses. Generally in more typical fields like business and education, employers' funding help about 15 % of grad students to pay for their school. So, you can definitely look for sponsorship as a viable option.
2. Seek scholarships: While seeking scholarships, for an obvious reason your financial needs are overshadowed by your credentials or course of study. Depending on your major or future career goals, there are even more opportunities to receive scholarships to pursue education abroad. Do some personal research and look for scholarships which are feasible and can be a viable source for financing. If you are an international student with good academics, then tap into research and look for the universities that provide international scholarships.
P.S. If you are going to study in US, then the U.S. Department of Labor offers a list of Scholarships that can be searched based on your academic interests and preferences.
3. Crowd Funding Campaign – Internet has now made almost everything possible. Nowadays, students are using Internet as a medium to garner donations from friends, family and anonymous donors, which is called as Crowd Funding. What you do is, write and tell people why you want to go for the academics of your choice and how badly you want it – If it's convincing enough, then make way for all the Crowd Funding as much as you can.
But before you plan for this, make sure to:
Do your research –  See how does Crowd Funding work. Also, what amount will the website be taking from your donations.
Set an achievable goal – Platforms will take a higher percentage if you don't achieve your goal. So, keep it realistic!
Promote your campaign – Social media is the easiest medium for promotions. So, try to reach out to blogs or publications that may be interested in featuring your campaign &  grab eyes on your approach to make the most out of it.
4. Borrow carefully – Also, make sure to have a payback plan: If your option is to take out loans, then have a payback plan with potential durability. Check your financial stats and compare it with the cost of your academics – as nearly half of all grad students (U.S.)  take out loans, particularly in professional fields, where average debt levels exceeds almost $100,000. Therefore, if you don't want to go bankrupt, then plan to spend and use your loaned amount properly.
Before you decide to look for funding for the chosen university, do make sure you've considered the following factors on choosing the right institution.
Choosing the right college is one of the most important decisions that students need to make in life. They look for many different options, but tend to overlook some of the most basic factors. Which is why, we have gathered 9 key factors that can help you evaluate potential schools before you apply.
Factors to consider while choosing the right college
1. Types of Majors and Degrees Available: Aspirants need to verify the Majors and Degree available at their preferred school. No matter how good the school, it will not be the right one for you if it does not offer your preferred area of study or desired degree level. In this case, you can seek help from personalized career counselors and get the deepest insights regarding the colleges over the world.  
2. Cost: Cost is one of the major factors to consider when choosing a college. You will need to verify it before sending your application – as of what the tuition fees is or if there are any other financial costs. If you are applying at public university or a private, the tuition fees has considerably risen in recent years.
3. Financial Aid Opportunities: If the costs have gone up, then the financial opportunities too have. Financial Aid opportunities can be in the form of a federal or state grant, or a student loan which can accrue interest starting the day you enroll or a few months after you graduate. Other than this, many universities have started to award scholarships and institutional grants to worthy aspirants. So, make sure to look for them and make use of these opportunities.
4. Admissions Rate: The admission rate of any university indicates the odds of your getting admission in the university. There is just one rule, universities with high acceptance rate typically enrolls students from a wide variety of academic backgrounds and the ones with the lower acceptance rate prefers the strongest applicants. It also reflects the reputation of the university globally.
5. Admissions Criteria: The admissions criteria of most schools will typically involve a minimum GPA, prerequisite course requirements, and standardized test scores. They might also ask you to write a personal statement, College essay or get you in an interview with an admissions officer. Information about a school's admission criteria can typically be found on the college's website.
6. Flexible Scheduling Options: Many students prefer to get enrolled in part-time degree programs to manage their part time jobs or other things. So, as for them, they should look for evening and weekend classes, online options to augment the classroom experience.
7. Student to Teacher Ratio: Many universities publish their students to teacher ratios on their websites. This helps you to understand the availability of faculty for average no. of students. Such as for Yale Law School, the student to teacher ratio is 7 to 1.
8. Alumni network: It is very important to look for universities which have a very good network to get in touch with alumni. Try searching for universities which have excellent networking for connecting applicants with the alumni. Also, prefer shortlisting those institutes which are consistent with producing prodigies in different industry verticals.
9. Job Placement Rates: Finding out the job placement rate will help you make sure that your tuition dollars will be well spent and can influence your decision regarding the institution you choose to attend, as well as your area of study. So, look for basic job placement rates and you can also consult this through various alumnus as well.
Now is your time to explore the available options and consider these 9 factors while choosing the right college. You can also seek personalized career guidance from our world class counselors and get into the dream college of yours.
Author: Rohit Kapur