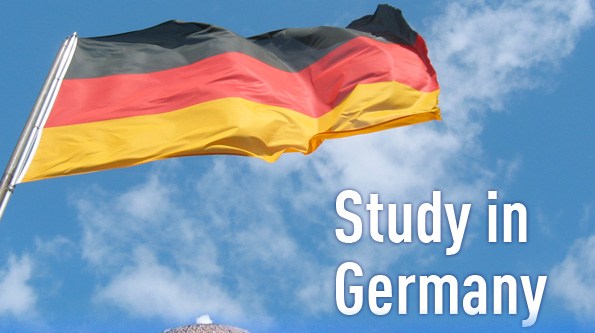 German universities have managed to gain extended popularity among international students for study abroad programmes. Computer Sciences being a technical and not-so-easy course has many good universities in Germany. Their fee is not so high and is supportive to international students. Usually the overseas students pay tuition fees equivalent to local students; some universities do not charge any tuition fees

Computer Science courses offered by German universities are sought after and are a desired field of study for local as well as international students. Apart from quality education, Germany has a very good employment market for the Computer Science students. There are some good German universities for Computer Sciences. They have good infrastructure, course curriculum, excellent job placement facilities and student friendly approach.
Universities of Germany provide a good study environment, broaden the students' horizon, motivate them to think creatively have a problem solving attitude; integrate different subjects into single element, etc.
Given below are some of the German Universities for Computer Sciences:
1. University of Ulm
University of Ulm ranks in the top five universities in Germany for Engineering and Computer Sciences. The department of Engineering and Computer Sciences added a new department of psychology in the year 2009. Amalgamation of these three subjects makes academic course strong and more valuable. Modern hardware and software solutions are required for innovative technology. Their faculty stands out in the areas of research and the staff to student ratio is excellent.
2. Jacobs University Bremen
Jacobs University of Bremen in Germany is well known for its world-class Computer Science programmes. There are 1250 students from 114 countries currently studying at the university. It has various research centers and also offers a large variety of academic majors in different fields. The best part about it is that all the courses are taught in English. The university also offers various student exchange programmes with various international universities.
3. Passau University
Passau University in Bavaria, Germany, is known for its academics and green campus. It was founded in the year 1978. It has managed to become one of the topmost universities in Germany for its numerous courses related to Computer Sciences, law, economics and business studies. The faculty of Computer Science is known for its basic and applied research. They work with various research institutions, global market leaders and regional companies. The best of faculties provided that gives extensive guidance and supervision to each and every student. Approach to teaching is innovative and outstanding. Passau University is known for its interlinking of academic studies and research.
4. RWTH Aachen
RWTH Aachen is one of the oldest German Universities. It was founded in 1870.The university takes pride in imparting quality education in nine faculties that also includes Computer Sciences. Students get the chance to pursue intensive studies in the fields of mathematics, electrical engineering and Computer Sciences. The course duration is usually for 3-4 semesters.
5. TU Kaiserslautern
TU Kaiserslautern is known for its Computer Science department and the quality of education they provide. Computer Science department was founded in 1974, and due to its extensive hard work 3 famous research institutes have come up. It has a team of 24 professors and covers all the modern subject areas of Computer Science. The department also handles all research related activities in Computer Sciences. Teaching is very good with excellent guidance and mentoring given to students.