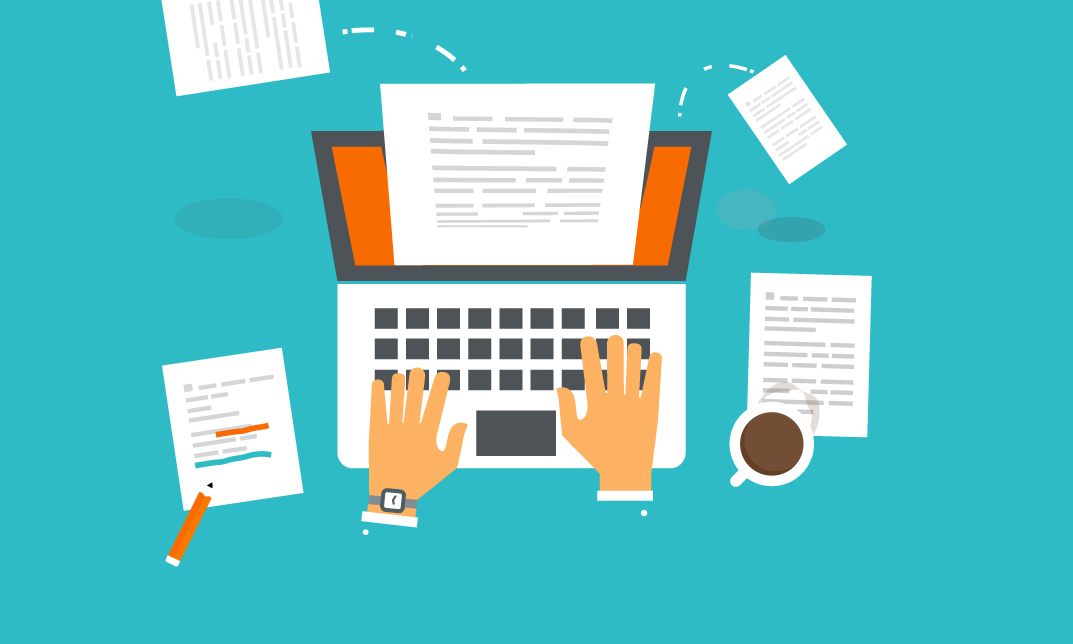 "Education is a companion which no future can depress, no crime can destroy, no enemy

can alienate it and no nepotism can enslave"
It is this maxim that urged me to think higher right from my young age. While reasoning my intentions to pursue M.Sc in Forensic Information Technology at Auckland University of Technology, I would like to throw some light on my career till now, I always fancied myself with unconventional options and thought of becoming a Professional in Computer Science got implanted in my mind at an early age. I was more fascinated with the application side of computers especially in Automobiles. A M.Sc in Forensic Information Technology seems the most challenging and logical extension of my interest in computers and automobiles. Since the very beginning I was keen to know the reason behind every happening. I could never satisfy my hunger of finding a valid reason for the occurrence. I always applied logics for solutions. I was also very much fascinated to see someone sending letter in the form of emails in seconds, getting help and answers of questions with the use of internet. Hence, a Bachelor in Computer Science was a natural career choice after this.
To present a brief background of myself my family consists of my parents and one sibling. My father is a leading advocate, his achievements are a source of inspiration for me to go reach higher and my elder sister is working as a Software developer at Tata Consultancy Services. I completed my senior secondary study from Ideal Hr Sec School, India in first division. Later, I completed my Bachelors in Computer Science under the Valliammai Engineering College, Anna University, India.
I believe an excellent way of getting closer to the subject is by getting a hand on experience on it. This I did through various projects of mine which I handled in the most efficient way and delivering worthwhile results each time. One such project that I would like to mention was on Relay deployment and maintenance in wireless sensors. In this Project we address the network maintenance problem, in which we aim to maximize the lifetime of a sensor network by adding a set of relays to it. It was an experience of sorts to complete this project with zero defects and completely satisfied with the knowledge I put into practice. Apart from this I also presented a paper on the topic Mobile ticketing and flaws with anti-theft system on mobiles at a National Level Technical Symposium. The paper emphasized on some simple loopholes in anti-theft system on mobiles which make the mobile phone system insecure. In the paper I even suggested a new concept of mobile ticketing where people can get bus tickets, rail passes and even book movie ticket using their mobile. The advantage of this was that it will eventually help to reduce the burden on ticket collectors in buses and improves usage of public transports instead of their own thereby fastening the traffic movement
No knowledge is complete without practical experience. My professional phase of life started with a world renowned organization called "IBM Pvt. Ltd" where I worked as a Technical Support Associate for a period of five months from June 2011 – Nov 2011. I was associated with AstraZeneca Pharmaceutical Company and British Petroleum and was mainly involved in resolving issues with their IT Infrastructure. It was more of a trouble shooting profile where my practical knowledge was tested. Initially I found it very tough to deal with people, but because of my dependable and proactive nature I became an expert in it very soon. Eventually I received a 100% satisfaction report from clients for my expert work. My ultimate interest lies in applied informatics and that is what pushes me to pursue a course in from your university. Later I joined XYZ Technologies, a web development company in Nov 2011 and I'm working as Associate System Engineer where my job role is to develop web applications, manage servers and maintain network. Here, I got thorough knowledge about php, java script, content management system and html CSS. I believe this profile is best suited for me and will enable me to enhance on my skills. Based on my work experience in XYZ, and the knowledge that I have gained, I have a sound knowledge about web development, web hosting and designing. . I am proud to say that I am a V-turn Technologies Certified Webmaster and Web developer. Experiencing the corporate environment, professional work scenario and gaining more practical insight, I will have worked for 1 complete year by the end of May, 2012.
I have a clear understanding about internetworking as I'm certified under CCNA (Cisco Certified Network Associate) which equipped me with networking skills to design, plan, install, configure and operate computer networks using IP, IGRP, Serial, Frame Relay, IP RIP, VLANs, RIP, Ethernet, Access List protocols. Now I'm able to understand the loopholes in every network, websites which helps hackers to hijack a system. I hope that my background and qualifications are found suitable for an M.Sc in Forensic Information Technology at Auckland University of Technology. My professional background is connected with the course I want to pursue, and my experience does not in any way lessen my interest to learn and explores computer technology as a student of MS. Ever since my introduction in the field of technology, I was fascinated with the subject and this fascination helped me nurture a latent interest for increasing my knowledge in this field.
Life in college had a mélange of few extracurricular activities like skits, literary works and sports. I involve myself in a lot of creative activities. I was actively involved in composing the theme music for Academic Developer Conference'10, Microsoft Dreams Park Yatra and Cyborgs. This shows my keen interest in music which is also an effective stress buster for me. I have also participated in Singing and light music competitions of various college festivals. I have pursued my creative skills in the right direction and have won various laurels for my school and colleges. I participated in debate and secured the 2nd prize in National level Technical Symposium CHARGE'10 at Hindustan Engineering College. Being very active in social services, I'm a member of Chennai Social club, a non-governmental organization. We organize blood donation camps, provide food for homeless people alongside the roads, go to orphanages and support them financially and also provide health checkup for children and old people living there.
I enjoy interacting with people and this leads me to believe that sharing with them the knowledge that I gain though my research would be a very rewarding experience. Pursuing graduate studies focusing on research from an institute of International standing as yours is my long and cherished dream. Going through your brochure and web pages, I feel that the program offered by your University fulfils my needs and interests. Your university can provide me an opportunity to pursue my aims in life and prove my potential. I am confident that I have the potential and preparation to be a graduate at your university and would encourage you to give my application a thoughtful consideration. I look forward to joining the Auckland University of Technology. I am sure that with my interaction with the faculty and peers at your college will provide an ambience conducive for my transition from an undergraduate to a graduate. It is my strong belief that graduation from this institution will take me close to achieving my ultimate goal. While my sights are firmly set on graduation, it is my strong desire to pursue research program following my graduation.I am optimistic and hardworking and strongly believe in maintaining ethical integrity in all my endeavors.
I am applying to your university because of the excellent reputation of your school worldwide. In addition, your splendid facilities are also a major attraction to me. In my experience as a student I know for certain that good facilities can make a difference in a student's life and learning experience. I hope you will grant me the privilege of pursuing my Masters Degree in your prestigious university.
My life experiences have molded me in to a hardworking and what I would call an "unflappable"
person. I decided on studying with you because its best in field of science,interdisciplinary nature of course,practical and international exposure, quality of life and work culture very good,
frontiers in research fields, also provides lots of oppurtunities and scope for experimenting and broadening working subjects.I am a confident and hard working individual and will contribute my mite to the development and research in the technology department. I believe life is not only to succeed professionally but also to give to the society back the same service what we received from our childhood. I want to dedicate my life for the welfare of the society on a whole.