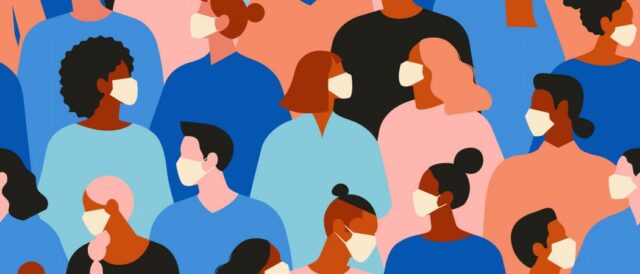 Since the last couple of months, the COVID-19 outbreak has disrupted the daily lives of the world population entirely. With the pandemic causing a clampdown on both national and international travel, students across the globe are unsure whether or not their abroad study programs will continue. The global spread of the virus has taken a massive toll on Universities and the overall education sector. While many students are still stuck outside their countries, plenty of others are still unsure whether their dreams of enrolling in abroad study programs will ever come true. And to be honest, without understanding the full extent of the consequences of the virus and its outbreak, it is hard to determine how it will affect the education sector in the months to come.
How is the COVID-19(Coronavirus) Pandemic Affecting Study Abroad Programs
There are several ways COVID-19 has affected the education sector. If you were planning to go for a student exchange study program or were about to enroll in a degree program abroad, you must follow the developments and updates carefully.
Did you know that your SOP carries upto 70% weight-age in the admission process? If you want to ensure that you have the highest possible chance of success with your application checkout our
SOP Writing Services
to work with the best experts! Honest prices and delivery guaranteed.
As of now, the pandemic has affected the study programs in the following manner –
1. No Face to Face Classes or Exams
To ensure that the COVID-19 chain breaks and to reduce the spread, schools and universities across the globe have entirely suspended various on-campus activities such as lectures, projects, or exams. The classes are being held online, and students are attending these classes from their homes. When it comes to exams or thesis, they are either considered to be postponed or may be held in other formats wherever and whenever possible. This, however, may delay graduation day.
2. Immigration Restrictions
With COVID-19 creating a hazardous condition across the globe, many countries have restricted entry on their borders. Unless it is a diplomatic reason, no one except national or permanent residents is allowed to enter. Stay updated and observe the notifications carefully to see any improvements on the matter.
3. Admission Eligibility
Several actions have been taken against COVID-19. These have already started impacting on the educational sector, where exam dates are being postponed. This, as a consequence, has delayed in result declaration and award of college degrees or high school diplomas. So, in the future, you may or may not be eligible to apply in study abroad programs. However, hopefully, the universities will come up with a solution as this is a severe situation affecting a considerable group of students.
4. Application Deadlines and Admission Procedures
With exams postponing, the application deadlines and admission procedures will also change according to the situation. Keep checking the website of your desired university to stay updated.
How Is COVID-19 Affecting Study Abroad Programs in Europe?
Europe has restricted entry of foreign nationals (except for diplomatic reasons) to reduce the spread of the virus. Here is how it is affecting the study abroad programs in various countries –
Germany
The country has imposed and later tightened a lockdown period in the country since 16th March. Without permission and unless it is an emergency, no traveling is allowed.
All the universities in the country have postponed their summer semester classes until further notice.
The Winter session semester classes are also deferred and are supposed to start later in November, possibly from the first week if everything goes fine.
Admission deadlines for Bachelor programs are supposed to be extended in response to delayed final high school exams. No announcements have been made for Master Degree Programs. Keep yourself updated by visiting your respective university's website.
France
Since 17th March, the government of France has imposed strict lockdown, and no one is allowed to move out of their houses unless necessary.
All the Universities in France are closed until any further notice.
For the autumn semester admission, no statements have been made so far.
Italy
Since early March, all classes have been suspended in Universities and colleges in Italy.
For the autumn semester, no announcement has been made yet.
Netherlands
The universities in the country have adopted online teaching modules.
There has been no announcement made regarding upcoming university application deadlines for the autumn semester. In terms of Visa procedures for international students, delays are expected as international travel is restricted.
Spain
On 14th March, the government of Spain has declared a state of emergency and the entire country is under strict lockdown ever since.
No announcement has been made so far regarding the educational sector.
United Kingdom
Universities and colleges have adopted online classroom modules.
For the International students currently studying in the UK, who were unable to return during the pandemic situation, the government has extended their Visa.
The UK Council for International Student Affairs has come up with a set of guidelines for International students here
Switzerland
All Universities in Switzerland have already suspended all kinds of face to face or on-campus activities until 26th April.
Russia
The country is under strict lockdown right now.
No announcements have been made regarding application in Universities in Russia.
Stay Updated on COVID-19
During the pandemic, it is essential that you stay alert and not anxious. Closely monitor the situation around you and keep visiting the website of your desired university to stay updated on the matter.
Always read news from legitimate sites and stay informed on coronavirus. We recommend you visit sites like the World Health Organization as others may mislead you.
Also, read the newspaper, watch your country's reliable news channels. Follow your country's government officials' Twitter accounts and updates. You will be able to learn a lot about the situation around you.
Taking Care of Your Health
Do not forget to take care of your health. Take preventive measures to prevent being affected by the virus. Here are a few things you must follow –
Wear mask whenever you are going out.
Wash your hands for at least 20 seconds.
Do not touch your face, nose, mouth, or your ears.
Do not socialize with anyone else other than your family members.
Minimize grocery shopping trips as much as possible.
Stay home, stay safe. Keep everyone else around you safe.