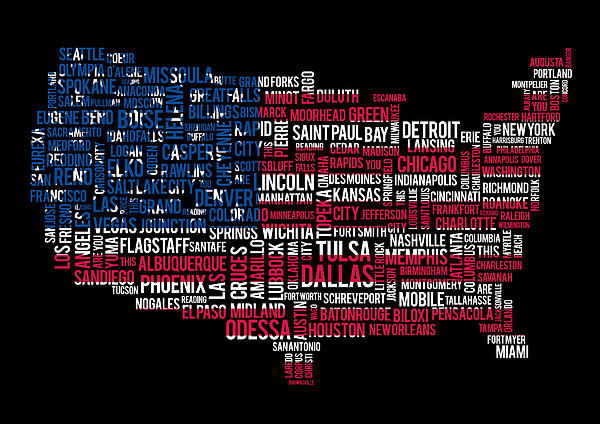 This article is especially for Fall 2012 students who want to buy a cell phone. If you don't have any relatives or friends to help you to buy a cell phone after entering USA, you must read this article to purchase a cell phone.
As we see Vodafone, BSNL, Reliance in India, US has four major networks(carriers).
1) AT&T
2) T-Mobile
3) Verizon
4) Sprint
Restrictions/Confusions in buying a cell phone in USA as a beginner just starting life at University are –
1) SSN in required to buy a cell phone. (which you will not have in beginning days of USA.)
2) Not having Relatives and Seniors available to share calling plan.
Best thing would be you can get help from Seniors in the University or Relatives. You can join into family plan which they already maintaining. If you don't have anyone to share calling plan you have a choice of buying a calling plan by your own or in a group.
New Contract Without Social Security Number
At&T is offering calling plans for candidates with out SSN and credit history by paying deposit(around $500). You will come to know the amount of deposit only after signing up. Your Deposit will be returned after 1 year.
Individual plan
You can buy individual plan just for yourself. You can choose 450 minutes or 900 minutes plans and a free mobile though this. For smart phones you may need to buy data plan at an additional cost.
http://www.att.com/shop/wireless/pla…dualplans.html
Family plan
2 or 3 people can group up and buy phones at a cheaper cost. Share the $500 prepaid amount between two or three people and get a calling plans at low cost. Sharing the Initial deposit $500 between people is not a big deal, right?. One guy have to take responsibility of everything like signing up to the website, using his name and details, collecting money from other members and paying the bill on time every month.
http://www.att.com/shop/wireless/plans/familyplans.html
Precautions to avoid high Billing
Make sure you won't exceed the calling plan minutes. when people share calling plan, frequently you may exceed the limit. You can check the remaining minutes by sending a text to carrier. Additional minutes are very costly. I have seen many people who paid over $1000 as a first month bill.
When you call India or any other nation through your mobile using a calling card or vonage device, your minutes will be counted. So, be careful when you call india. Use the phone after evening hours. For AT&T is is 9pm. For T-Mobile it is 7pm.
Call the provider to disable the SMS feature. You will be charged extra for SMS whether you send it or you receive it.
Disable the international calling.
Frequently asked Questions on Calling plans and Phones
Which is the best network?
AT&T would cover larger area of USA. Lot of Desi students are AT& customers. AT&T is offering free calling between AT&T customers, which is a great benefit since most of your friends, relatives, seniors use the same network. You can enjoy free calling with them and Nights and Weekends unlimited calling to any other network.
What kinds of Plans available?
Individual plans – You can buy using your SSN(with good credit history) or by paying a deposit.
Family Plans – A Group of people will share a calling plan.
Prepaid Plans – Just like prepaid in India.
How do i buy a mobile?
You can visit a Online websites of mobile companies or Store near to you.
How much data plan cost?
If you buy smart phones like iPhone, Samsung Galaxy and other popular phones with data plan you may need to pay additional amount for data plan around $15 – $20.