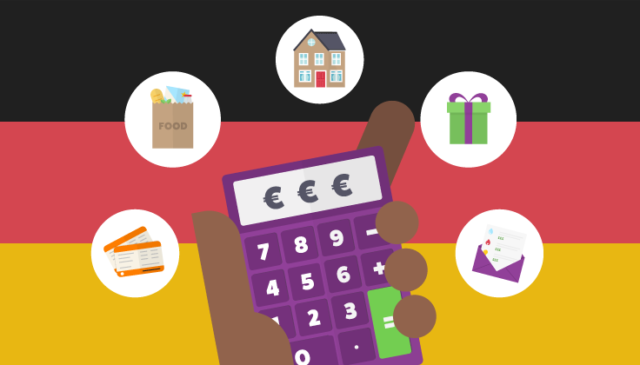 A residence permit is not a visa. If you are required to have a student visa, you must obtain it before entering Germany. A residence permit you apply for only after arriving here. All foreign students, except those from the EU and the EEA, are required to obtain a residence permit (Aufenthaltserlaubnis) to stay in Germany longer than three months. This permit is issued by the Foreign Resident Authority (Ausländerbehörde) in each community. In Munich, the Ausländerbehörde is at the Kreisverwaltungsreferat (KVR).
EU/EEA
If you're from an EU or EEA country, the new immigration law effective since 2005 has made things a lot easier. All you need to do is register your local address just like German citizens.
Other nationals
Otherwise, you will need to apply for an Aufenthaltserlaubnis after you register your local address. One thing to remember: Just like a visa, a residence permit is issued only for pursuing a specific course of study at LMU Munich. So if you switch majors, interrupt your studies or withdraw from the university, your permit may become invalid. Your permit may also be revoked if you can't complete your studies within a reasonable and expected period of time. Please inquire in advance to find out specifics.
The KVR is really busy, and if all you have is a question, you probably don't want to go through the trouble of waiting in line there for hours. We suggest calling them outside their visiting hours (see below). However, the internet will also answer a lot of your questions. The German Academic Exchange Service (DAAD) website offers detailed information on entry and residence for international academics in Germany in German, English and Spanish.
Applying for Your Residence Permit
Remember to apply for your residence permit within three months of your arrival, at the very latest on the last day your entry visa is valid. This is Germany, so you'll have to bring a lot of documents. And remember, the KVR is very busy. From experience, we recommend you get there when they open and bring something to read. There's going to be a wait.
Also, this tip: The service center where you apply for your monthly transit pass, as we discuss in the section about public transportation, is right across the street from the KVR. You need your enrollment papers (Studienpapiere) to apply for both a residence permit and a transit pass, so we suggest planning to do them the same day.
Residence permit checklist
This list is also available as a PDF version (83k).
You will need:
A completed form "Antrag auf Erteilung bzw. Verlängerung eines Aufenthaltstitels". It is available, without having to stand in line, at the Ausländerbehörde in various languages. A German PDF version (226k) is also available.
A valid passport.
A valid student visa, if from countries where required.
1 passport photo (see info. box on passport photos).
Proof of enrollment/matriculation at LMU Munich. Either your provisional or permanent LMU Munich student identification from your enrollment papers.
Proof of health insurance (see insurance).
Confirmation of registration of your local address (Anmeldebestätigung).
The required fee, up to EUR 60 depending on length, and EUR 15-30 for extensions.
Proof of financial support or at least minimum adequate resources (Finanzierungsnachweis). The legal minimum rises each year but is currently around EUR 7000 per year. Forms of proof include:
Proof of a fellowship or scholarship award by a German organization or an organization recognized by the German authorities.
A bank statement from a savings account indicating that you have funds in the amount of one year's financial support.
Presentation of a commitment to pay (Verpflichtungserklärung) according to 84 AuslG. More information at the KVR.