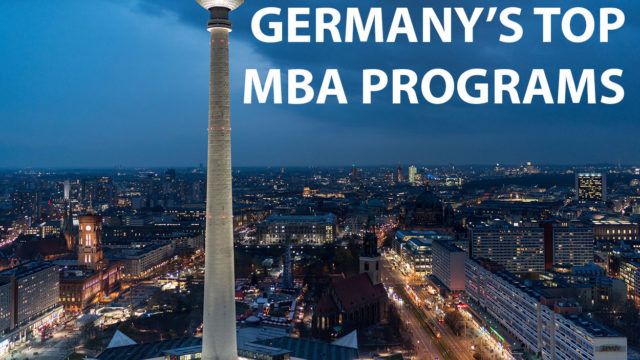 MBA is most sought after professional degree worldwide, giving youngsters a chance to make a promising and lucrative career. Every year the number of students applying for MBA is increasing globally. Quality management in education is a new trend being followed by universities in the world. MBA aspirants do not hesitate to take admission in B-schools of different countries. Working professionals also do not hesitate to explore future prospects in developed countries. Germany has emerged as one of the sought after destinations for quality and professionals for MBA. Students successful in obtaining an MBA degree from a renowned B-school in Germany have brighter chances to land a lucrative job offer.
MBA in Germany can be a good decision for Indian students, as this country is known for its excellent education system and provides good placement services to MBA graduates.
Did you know that your SOP carries upto 70% weight-age in the admission process? If you want to ensure that you have the highest possible chance of success with your application checkout our
SOP Writing Services
to work with the best experts! Honest prices and delivery guaranteed.
Germany is one of the developed and industrial economies in the world. Thus many multinational companies are making their way to Germany. Frankfurt, capital of Germany, is one of the leading financial hubs of Europe. With the introduction of the Bologna process, the duration of MBA courses in Germany have reduced. Thus, more number of students are seeking admission in German B-schools.
Students can select from a wide range of B-schools in Germany.
Some of the German B-schools are as follows:
– Stuttgart Institute of Management and Technology
– University of Mannheim
– Berlin School of Economics and Law
– Leipzig University
– Munich Business School
– European School of Management and Technology (ESMT), Berlin
– Düsseldorf Business School
– Furtwangen University
Eligibility requirements for MBA in German Universities
Eligibility requirements for Indian students are very simple and student-friendly. German universities give preference to the past academic record of the MBA aspirants. Most of the management courses need a good GMAT score. The score requirement may differ from university to university. It should be checked by the applicant before applying to the university. TOEFL is the standard and basic test requirement for universities whose medium of instruction is English. In Germany, many universities have different rules in this regard. So you should first check with the university whether they need IELTS or TOEFL certificates to prove your proficiency in the English language.
Executive MBA programmes in Germany are very famous among students. Thus, maximum of senior working professionals with relevant work experience apply for these management courses. Specializations in different fields are available. Applicants from different academic backgrounds associated with Business are eligible to apply. One of the eligibility requirements for Indian students to apply for an MBA in German B-schools is previous work experience.
It is essential for Indian students aspiring to pursue MBA in Germany to have some basic knowledge of the German language. It is the language used by locals and other students to communicate with each other on a daily basis. Also students who want to work during their free hours have to interact with clients, for this knowledge of German language is important. To learn the language, students can join a crash course when they apply to Germany's universities.
In a nutshell the eligibility requirements for enrolling in an MBA programme in Germany are:
1. Proficiency in German
2. One-two years of professional experience
3. Basic Bachelor's degree with minimum of 60% marks