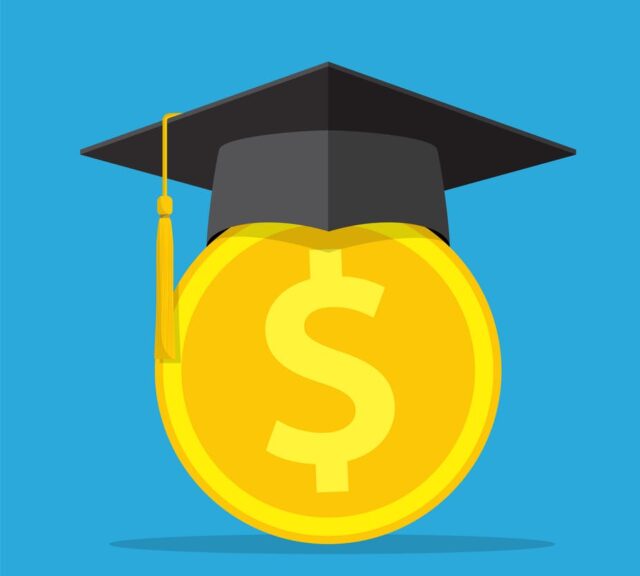 The tuition fee in the number of countries like the UK, USA, Canada, Australia, and New Zealand is only increasing with time, making life reasonably difficult for international students. Students from all around the world, specifically from India, are looking for alternatives to these old education hubs, as most of them are unable to bear the high expenditures. These countries are offering higher education at very affordable fee structures, if not for free.
Germany
Germany has been one of the most preferred no-fee zones for international students. But the scenario has now changed as the German government announced that the non-EU students would have to pay fees of €1,500, i.e., £1,256 per semester at some specific non-western universities.
What does that mean? British students coming to Germany will have to pay a little extra than what they were expecting. But, the courses in German universities are way cheaper than most of the British universities. What more? Germany is home to some of the most prestigious international institutes, and several courses are offered in English as well!
Some top-ranked Public German Universities: Technical University of Munich, Ludwig-Maximillian Universitat, Heidelberg University.
France
Higher education in France is considerably affordable if not completely free. Most of the French universities are offering courses at lesser fee structures than their British counterparts. Also, the living expenses in the French capital is way cheaper than London. You need to be aware of some admin fees, but the overall tuition fee usually remains under €180 (£150) per year.
If you are smart enough to hunt around for the courses taught in English, you may get admission with very affordable fee structures. However, the specialized programs offered by some of the universities are more expensive.
Top Ranked Public Universities at France: Ecole Polytechnique, Université Pierre et Marie Curie (UPMC) and Centrale Supélec.
Norway, Denmark, Sweden, and Finland
If you are good at Norwegian, you can opt from four of these Nordic nations. These four countries are offering free education to international students. You must be pleased to know that even EU students can get free higher education in Denmark and Sweden. And Finland provides free education to students from all over the world.
On the other hand, just like Germany, the Finland government also announced that international students would have to pay a minimum of €1,500 (£1,265) per year to study in Finland. It seems a little tough for those UK students who are looking to migrate from the UK to Finland.
Did you know that your SOP carries upto 70% weight-age in the admission process? If you want to ensure that you have the highest possible chance of success with your application checkout our
SOP Writing Services
to work with the best experts! Honest prices and delivery guaranteed.
The liberal politics and very high quality of life make these Nordic countries more than better places for international students. And to back that up, Copenhagen, Helsinki, and Stockholm recently ranked among the world's top 50 cities for students.
Top-Ranked Public Universities at Nordic Nations: University of Oslo (Norway), University of Copenhagen (Denmark), Lund University (Sweden), and University of Helsinki (Finland).
Austria
If you are an EU student, you can get free education like Austrian natives, which means you can study at Austrian universities without any cost for two semesters. Post that, you will have to pay €360 (£300) for the following terms.
But that's not less than a blessing! As international students have to pay averaging costs of €730 (£615) per semester, without any free teaching. Most of the courses are taught in German and Austrian German, but some of the master's degrees are also offered in English.
Vienna is known for its high quality of living, and the whole of Austria is famous for its stunning architecture with a lot of vibrant green spaces.
Top-Ranked Public Universities: the University of Vienna, Vienna University of Technology, and Universität Innsbruck.
Belgium
Belgium is certainly an excellent place for higher education. For EU students, Belgium offers state-funded education with an additional and variable registration fee for every year of study.
International students will have to pay somewhere around €4,175 (£3,520). On the other hand, if you are an EU student, all you will need to pay is up to €835 (£705). That's a huge difference!
But before studying in Belgium, you need to do proper research, as the tuition fee varies according to the location and the community. It depends on whether you are studying around Flemish, German Speaking, or French community.
The good news for English students is, Belgium offers a lot of professional, semi-vocational, and academic courses in English.
Top Ranked Belgium Universities: KU Leuven, Ghent University, Université Catholique de Louvain (UCL).
Did you know that your SOP carries upto 70% weight-age in the admission process? If you want to ensure that you have the highest possible chance of success with your application just contact our
SOP Writing Services
to work with the best experts! Honest prices and delivery guaranteed.
Czech Republic
If you are ready to move to the Czech Republic for your higher education, try and learn the native language.
The study costs for international students in the Czech Republic are completely dependent on whether they are proficient in Czech or not. But students from the UK, not proficient in Czech, can get a very affordable education, if not free.
If you are from the UK and want to complete your course in English, you will have to pay just one-third of what most UK universities ask, i.e., CZK 108,334 (£3,380). The vast difference in currency is also helpful for British students.
Also, the living cost in the Czech Republic is way less than most of the Western countries. That means you can save a lot of money from both tuition fees and maintenance.
If you are proficient in Czech, that's even better. Thinking about learning an additional language is not a bad thing at all!
Top-Ranked Public Universities: Charles University in Prague, Czech Technical University in Prague, and Masaryk University.
Greece
Greece is one of the cheapest European countries for some reason. It is affordable from both tuition and living point of views. Some top Greek universities also cover the cost of study resources of EU students. Domestic and EU students can get higher education from top universities without any cost. And if you are from out of Europe, you will have to pay averaging €1,500 (£1,265) per year. That's surely affordable if you want to get higher education from a reputed university.
Most of the programs at Greek universities are available in Greek, but Erasmus students can opt for English-taught exchange and specialized English study programs at both undergraduate and postgraduate levels.
Despite the recent economic downfall, Greece remains one of the most preferred holiday destinations for international tourists. It is the home for about 2000 unique islands, scenic greenery all around, and has always been known for its pleasant weather. And how can we forget the historical importance of tourist destinations like Athens and Crete!
Top Ranked Private Universities: the National Technical University of Athens, Aristotle University of Thessaloniki, and National and Kapodistrian University of Athens.
Italy
Education at Italian public universities is not free, but it is certainly affordable, especially if we compare it to most of the universities in the UK. The average fees for higher education in Italy is between €850 (£720) and €1000 (£840) per year. All you need to do is to distinguish between public and private universities properly as there can be a huge difference between the tuition fee of private and public universities. Italy is, of course, known for its delicious dishes, and its rich history and beautiful world heritage sites make it a dream study destination.
It is not very affordable from an accommodation point of view, but the good news is, international as well as EU students can apply for some of the leading scholarships.
Top Ranked Universities: Politecnico di Milano, Alma Mater Studiorum, University of Bologna and Sapienza University of Rome.
Spain
Spain offers free education for both local and EU students, while international students need to pay a nominal tuition fee.
If you are from outside the EU, you need to pay a tuition fee varying from €680- €1,400 (£570-£1,180) per year depending on the chosen course. Unlike most of the destinations on our list, you can even look for some of the private universities where you may have to pay somewhere around €18,000 (£15,185) per year.
Only a limited number of courses are available in English. So, it is better to get better in Spanish! If you are thinking about the living experience, Barcelona and Madrid are among the best Student Cities of 2015, but the thing that needs to keep in mind is, both of them are among the top 50 most expensive places in the world.
Top-Ranked Public Universities: University of Barcelona, Universität Autònoma de Barcelona, and Universidad Autònoma de Madrid.
Argentina and Taiwan
If you want to travel far from Europe, then there are some universities offering high-quality education at a very affordable tuition fee. International students wanting to get admission in one of the public universities in Argentina will have to pay somewhere between ARS 8,000 and 24,000 (£500- 1,185) per year.
Living cost is especially affordable in Taiwan as Taipei is among the top 5 affordable students city by QS. International students are expected to pay NTD 50,460 to 62,100 (£1,240- 1,525) per annum.
Top QS ranked universities: Universidad de Buenos Aires (UBA) (Argentina), National Taiwan University (NTU) (Taiwan).
Check out this article as keep adding detailed analysis of countries offering free or somewhat very affordable higher education. We wish you loads of good wishes for your higher education and life beyond that. Cheers from Team Macha!