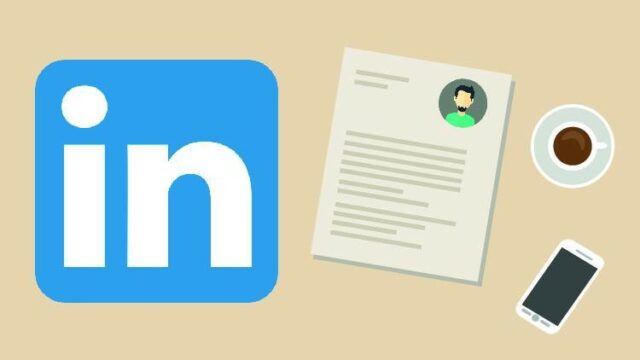 LinkedIn is quickly becoming a powerful platform for professionals. You can use LinkedIn to learn a lot about different jobs and industries and how to make connections with the leaders and recruiters from various fields. A large number of companies from around the world are using LinkedIn to connect with professionals or grads currently available or interested in a career change. If you know how to use this reliable platform to find jobs/interviews/internships, you are undoubtedly a few steps ahead of those who don't have proper idea about LinkedIn. In this write-up, we discuss top tips to find Jobs/Internships on LinkedIn.
LinkedIn Profile
Your LinkedIn profile can play a deciding factor in whether you can get a job internship or not. The following are a few important points you need to keep in mind while creating your LinkedIn profile.
Have an attractive but genuine profile:
Choose a good-looking, smiling picture of yours as your profile picture. It makes a good impression on recruiters.
Provide all the important details, including your education qualification, your current engagements, working experience, your degrees, certificates, and diplomas, etc.
Advantages of having a premium LinkedIn profile:
If you are using the premium version of LinkedIn, you get a lot of benefits at $30 per month. Some attractive feature of the premium version of LinkedIn are:
5 InMail messages per month.
You can see who views your profile and how many people have viewed it.
Additional information on jobs.
Additional information on salaries.
LinkedIn Learning.
An attractive summary:
Did you know that your SOP carries upto 70% weight-age in the admission process? If you want to ensure that you have the highest possible chance of success with your application checkout our
SOP Writing Services
to work with the best experts! Honest prices and delivery guaranteed.
It is a very unique and extremely important feature of LinkedIn, and you should get the best out of it.
Upload a summary of not more than five lines saying what you are looking to do.
Your summary should give a proper idea about your skills and work experience.
Upload your CV and give a link to your website (if any).
Keep updating your CV to the latest one.
Share your experience if you have done some kind of work or internship. Share your working experience in detail.
You should share your unique working ethics or skills like how you have impacted a company or how you have reduced the overall budget of a particular project.
Note: Numbers are easier to see, and numbers are easier to attract. So, if possible, give quantifying data about the work you have done. It's right for you as well as the recruiters looking. For example, if you're a salesperson, mention how your contribution increased sales by 50%.
It would be great if you can share a link to some project you have successfully worked on.
A little secret: Put your GPA only if it is good, otherwise skipping it is totally okay!
Looking for Jobs
It's the central purpose why you are on LinkedIn.
Always search for the jobs suitable for you according to your education qualification, working skills, and experience.
You can use the LinkedIn filter to find the job most suitable for you. There are a lot of jobs on offer from different locations.
You can filter the results like "types of jobs" "specialty" and "job locations" etc. according to your preferences.
Filtered results are very easy to find the most suitable jobs.
Keeping track of the applications: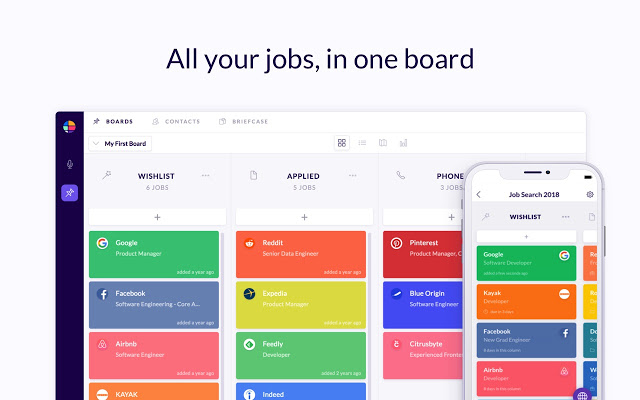 Sometimes keeping track of your job applications, interviews, and job offers can be very tough. You can use a Chrome extension "Huntr" to keep track of your jobs, interviews, the companies you have applied to online, the companies you want to apply.
You can save the job which you are looking for using this chrome extension. If you're planning to apply and have not applied yet, you can save it as well. "Huntr" provides you with very simple and easy-to-use clipboards. You can easily keep the record of the companies you are interested in, the companies you have applied to, the future interviews, the companies you got an offer from, the companies you got rejected from and much more.
It gets effortless to keep track of all the companies you have applied to. Because you may have applied to hundreds and hundreds of companies, and it is never easy to keep track of all of them, especially if you are not maintaining an excel sheet. You can put a lot of information in an excel sheet, but such a chrome extension can make your life very easy because all you need to do is to slide and drop the job offers in the extension.
Keywords are important!
One point in the job search you should also follow is, look for the keywords. Proper usage and placement of keywords can make a lot of difference. For proper placement of keywords in your CV, you can use another Chrome extension called "Offr".
In every job description, there are keywords. These are the keywords you would like to use to modify your CV. For example, there is a job description saying that we are looking for someone who worked on Angular JS. What you can do is, you can use the related keywords in your CV, in this case, Front End, Angular 5, Javascript for example. The recruiters are not always interested in reading the CVs as they use an automated applicant tracking system that does the work for them. The applicant tracking system takes a set of CVs as input, searches for the keywords to check if there is an 80-90% match.
Using the right keywords in your CV will only improve the chances for you to get noticed.
These are very little things but can make a massive impact on your chances of getting selected.
LinkedIn Learning
If you subscribe to the premium version of LinkedIn, you get a lot of additional benefits (as we have mentioned above), and one of them is LinkedIn learning.
The LinkedIn learning feature teaches you all about LinkedIn, how to find the best jobs/internships, what are the trends in the world of jobs, what are the key things to find the best jobs and much more.
Once you finish the LinkedIn learning course, your certificate will be added to your LinkedIn profile, and that can be immensely helpful for you to get the internship of your choice.
Connecting with professionals:
If you want to connect with professionals, write them a short note. They won't necessarily connect to you only by request.
Send a concise note saying that you want to get in touch with them.
If you are connected with a professional, don't ruin your chances by starting with personal questions. Keep your conversation professional and discuss only the professional things.
Keep improving your communication and writing skills while you try to find internships on LinkedIn.
These are some essential tips to enhance your chances of finding a job/internship on LinkedIn. It has become a massive platform for job and internship hunters. Keep these crucial tips in mind while applying for jobs/internships on one of the leading platforms for professionals. You will have better chances of finding internships of your choice. Good luck!