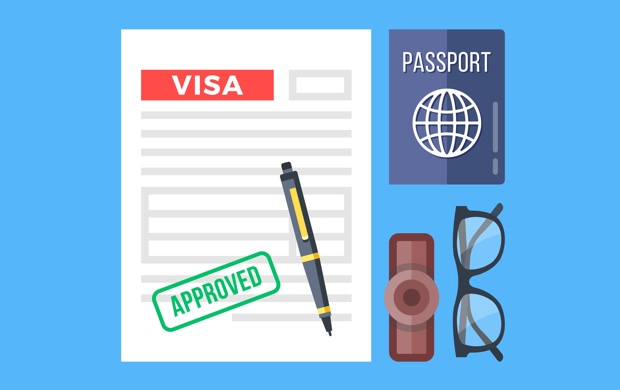 APPLICATION TO GERMAN UNIVERSITY
The first and foremost thing to find the courses to study in Germany is via the DAAD website. Everyone will tell you the same. And I recommend you since, it's the most clean and fast resource to look for any course you wish to study in Germany from Bachelor's to PhD.
URL: https://www.daad.de/deutschland/studienangebote/international-programs/de/
Fill your query here and thereby you will find the corresponding courses, it's that easy. Once you have the record of the institutes offering your courses, get along their websites and look or something called as: 'Application or Admission to your course'. Please be polite to Bookmark these pages, as I have often missed the pages which I initially searched. NOTE: For the ones with 3 YEARS Bachelor Program, Germany ACCEPTS 3 YEAR INDIAN bachelor Degree, provided your transcript matches their demand. Paderborn University didn't accept it.
I would like to mention, the Consultants and Agents hide this information. I went to Chopras Consultants, J.M. Road, Pune to enquire about the procedure and the lady dismissed me saying German's don't accept 3 years of BSc. Degree. I desperately wish to slap the lady for providing incorrect information and discouraging me. No consultant can provide admission to Germany. There is no Link as such with German universities. There is NO Application fee to apply for course and all you have to pay for Courier services. And the Universities are helpful in mentioning your eligibility if you email them the Mark list, Transcripts and generally a CV.
Uni-Assist has a different procedure and they apply fee which is much cheaper than any other American/Canadian University. Deadlines are generally late but it's essential to apply early getting the University permission. This is really helpful for VISA. So for October intake, I would suggest you to be ready with your Application by March. I am unsure about April intake but be ready with your application 6 months prior to your joining date.
If you require any help regarding application filing, please visit your nearest DAAD office. In Pune, Max Mueller Bhavan, 2nd Floor has a DAAD office and they are really helpful in letting you know the procedure. There is no point in showing your Profile on Facebook and asking to evaluate. Your CV matter's a Lot. Also, if you have GRE's and for engineers, GATE scores do matter a lot. Make sure you have the knowledge for which you are applying.
German Universities are very helpful almost in all regards with your application. Don't boast or flatter yourself with the knowledge you don't owe. As during interview, each word in your CV is counted and may be questioned.
You can negotiate if you aren't selected only if you have a great deal of knowledge and the University scores don't depict them. I know this happens with University of Pune and Mumbai. But you need a documented proof in that case. So it always good to score high in competitive exams like TIFR, GATE, GRE, Subject GRE, JAM, JEST etc. Consulate: Mumbai Consulate.
Rejected: 1 time.
Date of Application Approval: 15th July '13.
University and Course: University of Stuttgart, MSc. Physics.
Date of Joining: 2nd Sept. '13.
I received my acceptance letter from Uni-Stuttgart on 24th April '13. And for next 45days I was planning my schedule. As I belong to University of Pune, the results declaration is usually late and I had to face rejection for not submitting the final year mark sheet. I opened a Student Savings account at Deutsche Bank, Pune with a cheque of Rs.1 Lakh in first week of June. Within a week I had my account opened and the guys managed to fill the Block Account form and get it attested within time.
My job was only to provide them with admission letter and passport copy (Admission letter is not mandatory) and courier it to Germany on the Leipzig address. Generally block account gets opened within a WEEK and the mail which arrives may get into your SPAM BOX. If you do not receive your mail in time, first check your spam box else contact Deutsche Bank, Germany at the following email address: NoReply Db-Student <[email protected]>
I dint receive the Block account opening email (It might have got deleted from my Spam Box) and I kept waiting for 14 days. So, I suggest you to be quick with the information if you are in hurry to apply for Visa. As soon as I received the confirmation on 4th July, I transferred the money from DB, Pune. I would like to mention one point here:
DB, India sells Euro at Higher rate, somewhere around Rs.1.75/- more than other banks. A better Site to compare the rate can be as follows:
https://itreasury.icicibank.com/forexatclick/forms/SellingRate.aspx
I did use Kotak Bank to transfer some funds for other purpose to Germany and that were at nominal rate like nationalized banks. But I have also heard, SBI has the cheapest Forex rate. One of my friend had some tax problem with nationalized banks to transfer money. So keep yourself acquainted with the procedures with nationalized banks.
ATTESTATION FROM EMBASSY OR DEUTSCHE BANK INDIA?
I personally got it attested from DB India only because I needed an account with DB (personal choice.). There are possibly little or not much benefits to open an account with DB if you do not require anyone to manage your assets. Keep in mind, DB also levy some charges for Outward Remittances (in noob terms – Transferring money to foreign country). DB, India doesn't have hold over DB Germany. These guys won't help you if something happens in DB Germany. So forget that DB India is an international bank, it's just a high profile bank. Better you operate your account with Nationalized or private bank like HDFC, AXIS and Kotak who have a great customer support.
Opt for DB India, if you need less paper work. Mumbai consulate 'DOESNT CHARGE ANY FEE FOR ATTESTATION' if you have acceptance letter from University. All it takes you to travel to Mumbai and get your work done. I would suggest you to visit Mumbai, 'Hoechst House', Nariman point, (This is where attestation is to be done) regardless whether you want to get your attestation done or not. You might be able to make really good new friends who might be visiting the same University as yours and may help you with some other relevant stuff in person. And your confidence does boost up with those meetups.
It takes same time for DB Germany to open a blocked account if attested from Embassy or DB India. So, there's not much difference. Only keep in mind, the bank you transfer money is Co-operative for Outward Remittances.
The confirmation of credit entry from DB Germany arrives within 2 working days. And this is the only essential document for Mumbai consulate to provide financial proof. They won't accept your application even if you provide them the SWIFT copy (this is a type of Challan you receive when your Money is transferred to international bank and the amount is written in the Currency which you have transferred). And on the safer side, always visit your bank and complete the documentation before 12pm. Transfer cannot be done on Saturday's and Sunday's. Outward remittances require many signatures and valid proof of purpose to transfer and has many pages in the form to fill. Once the money has been debited from your account consider that point as your first working day. There is also an equivalent chance of rejection of your transfer as of successful transfer. So better keep 3 days reserved prior to your deadline of payment.
VISA Appointment:
I booked an appointment for Visa on 25th June for 8th July '13. Its a few steps procedure and very easy. Keep in mind you provide the information present on your passport. Plan a tentative date when you may have all the documents complete. You have to carry your appointment booking email ALONG WITH YOU FOR AN APPOINTMENT.
Be prepared with following documents: (courtesy – Rohit Jain)
Prepare two sets of documents as follows. They should be in the given order only.
Application form – The Visa application form
Declaration of Authentication form – Present on Mumbai Consulate Website
Covering Letter – This letter includes the information about your course and the documents You've attached along with your application. Samples are available in the forums. Admission Letter – Keep the original if available.
If applicable: Agreement contract between institute and applicant – My university provided, Declaration of intent form. Your university may or may not provide this form.
Proof of financial means – Mumbai Consulate: Block Account Confirmation Email IS MUST. Do keep the German Translation of the confirmation letter. Its states: CREDIT ENTRY in the subject.
University Degree – It's essential to provide them the final year mark sheet or the provisional degree certificate if you do not have Degree certificate.
Proof of language proficiency – Very important. They won't process your application without it. Original TOEFL/IELTS is required to reproduce during the interview. They do not accept the Web Print.
Travel Insurance – This is mandatory for Mumbai consulate. Bajaj Allianz provided 10% Discount. You get it instantly. Some 30 mins might be required while filling the form.
Copy of passport
3 Photographs – As per biometric specs. Light background, 70-80% face covering. 2 photos are to be pasted in Visa form and one is to be kept along with passport. (Don't stick it inside the Passport, simply attach it with U-Clip).
2 DD forms on the website. – Write down the DD Number and place and amount in it. During July 2013, the DD price was increased to Rs.4,800. (It follows the 60Euro amount. Just because rupee was falling, the raised the cost.).
Original DD – Rs.4,800 amount. Keep updated with the Consulate website for this amount. Else you might have to rush to nearest ICICI bank for DD.
Carry these documents in 2 plastic/ecofriendly containers. One for keeping your original docs and other to keep the Set mentioned above.
Appointment Day: 8
I arrived early at the consulate at Acardia Building at 11:30am. It's useless to be early.
Just be on time at around 12pm. There is no place to sit outside the consulate and you have to keep roaming around or have a pleasant time at Backbay (Marine Drive) 5-10 mins away from the Consulate. It's a first come first served process. So while standing in the queue, be aware that you are amongst the first 7 people if you want to rush early to your home. They give you token number according to your queue rank. If you are nervous and anxious enough to know what all questions are asked, stand late back in line. Parents, Relatives, Friends aren't allowed inside. So they have to find a place until you complete your interview.
Once you enter the consulate, via the 'IN' door, you have security check and are requested to keep your cellular device switched off. You have to carry your documents both original and 2 sets only. Your baggage is kept on the chair inside. There are no special lockers available. Security guards don't look after your baggage. In short, there is little or no space for keeping baggage if the appointment for the day are flooded. Keep a pen with you.
Sign all the documents, write all the dates, places wherever required once you get the seat. Also, you are provided with a form to arrange your documents. Arrange them accordingly. The order is same as mentioned above. You are required to write your name, passport number, phone number on the back side of the DD. Also, write your phone number, email address below the photograph on the 4th Page of Visa application form. Preference is first for the people with Student VISA. (There are other people for work and long term visa too). As you finish writing and arranging documents, you are called one by one, and provided with a token number. You are required to sit inside a glass walled cabin. Yes, this is the place where VISA interview takes place. In front of everyone. And there are 5 counters, where mostly 3 are in action.
You are called based upon the token number. Generally counter 5 admits the token #1. There is very little chance of guessing which counter you might be required to face an interview. Once you are called, be pleasant with the ladies. For your convenience and anxiety, the ladies are Indians. You may speak with them in Hindi if you are troubled with some problem. But, communicate with them in English to the fullest. Greet them well. They are moody people, and if they find your application and ordering untidy, they might send you back or keep asking your many questions.
My first Interview:
The consulate lady asked me to keep the Original DD on top of the first application in the tray. And also second application along with them and the Passport. She asked me if the set was arranged accordingly. I nodded yes, and she smiled. She went through my passport first and then documents and asked me following questions while scanning the documents:
Which university are you applying for?
What is the duration of the course?
What is the language of instruction?
In which city is the university located?
Do you have any tuition fees? (If you do have, you have to show the proof of payment or relevant, they won't bother about Social Contribution fees).
She asked me for the Credit entry report, which I didn't receive by then. I tried to convince her to look at the SWIFT copy but she wanted the Credit entry mail from DB, Germany. Again she check my mark sheets and she wanted the Degree certificate or provisional mark sheet. Again I requested her to check the Letter of Appearance from my college, but she ignored it and went inside to discuss with the German. But he said No, and he required the final semester mark sheet. She asked me for Original TOEFL mark sheet. I provided her. Again, asked me for Original mark sheets. And then she scanned my Admission letter. She made a point, by what time am I going to receive my final year mark sheet. I replied, by end of July. She said, you won't get your visa in time and ask your University (Uni-Stuttgart) for extension date. It required 6 -12 weeks for processing the visa application. I argued that the Uni is strict and won't provide any extension in joining date. She said it won't be possible from her side.
Then she wrote following remarks on my VISA form:
Provisional degree certificate/ final year mark sheet.
Credit Entry copy.
3 photographs.
Extension letter from university.
She said, to bring all these documents along with me when I visit next time. I asked if I am supposed to take another appointment. But she said, NO you can directly come join when you have all the documents ready. (I was happy.). Again I asked her if I am required to get another DD, she returned my DD, and again a NO, 'get this next time along with you.' (I heaved a sigh of relief.).
I collected all my documents from the tray (damn that tray) and said 'Thank you' and ran away.
I was ready with my documents and for another date on 15th July '13.
15th July '13.
I made great friends outside the consulate. Everyone equally nervous thought jolly and smiling.
Same procedure, documents arrangement etc. Mine was #1 token number this time.
I greeted the lady. Don't underestimate the consulate looking at their appearance. The precisely
know what they are looking for. They scan your documents thoroughly than you may think of. Kept the docs in the tray. Same process. She asked me, why I removed the stapled document and told me that I am supposed to bring the stapled set along with the rest of the documents required to be attached. She took notice of the documents again. All seemed well. Dint ask me the same questions again like which university etc. Direct business – She ordered me to take the biometric finger prints.
I placed my hand on the machine and it kept beeping and after few times, they finally got recorded. (The one with sweaty hands, keep your hanky ready. I saw a consulate frustrated with a guy). She gave me a form and asked me to fill it. I filled it and waited for the other person to finish the interview and presented her the form. She accepted it and stamped on the last page of my passport. Circled D & 4. She told me that the application form has been accepted. It will take 6-12 weeks for processing my visa. They will call me on my phone for final VISA printing. She also mentioned that the date of departure mentioned in the VISA for was one week prior to the admission date which wasn't admissible and that can be verified at the time of stamping itself. I nodded and said. 'Thank you.'
The codes on the stamp mean as follows:
A – Airport Transit Visa
B – Transit Visa
C – Short term Visa
D – Long term / National visa
The questionnaire had following questions:
How did you find about education in Germany. Mention websites.
Why Germany?
Which university and why?
Mentioned the modules in your particular field of study?
Have you applied to other universities?
How does the other uni's different from the present uni you are applying visa for?
Name few researchers in your field of study.
Did you have any ATKT?
Was there a gap after 12th and before joining degree?
That's it.
I know this story is half useless but if you would like to add some explanation for some topics that might be helpful to some other person, please write in the comments below
COVERING LETTER FOR VISA INTERVIEW
I have noticed a need for a sample covering letter. Covering letter is basically an important document which gives the short overview for the purpose of Visa and the attachments with your application. This is the format your letter should be organized and it is not necessary to be similar.
Make sure that you cover the most important details like purpose for Visa, Joining date, Course, University, Fees (even if it's Zero and not the Social contribution fees) and list of documents attached. The cover letter should be strictly limited to 1 Page. There is no requirement for title.
To
The German Consulate,
Subject: Application for German National Visa for Post Graduate Study
Respected Sir/Madam,
I would like to submit my application for long term National Visa along with this letter as I have been admitted at "Your University name" in the graduate program Masters of Science in 'fill in Your course name'. The program is taught entirely in English and spans for 2 years. There are 'X Euro' tuition fees for my course. The session for which I have the admit starts from October, 2013.
As mentioned in the checklist, I am attaching following documents in support of my application:
Visa Application Form
Copy of Passport's data page
Letter of admission from University
Proof of opening of Blocked Account
University Degree Certificate
All semester transcripts of Bachelor Degree
Secondary School Leaving Certificate
TOEFL Certificate
I would like to request you to consider my application and grant me the visa for which I shall be
highly grateful.
Yours Sincerely,
(Your Name in Block)